Cathy Chester was diagnosed with Multiple Sclerosis in 1987, but has lived with MS symptoms since 1981. Now in her fifties, her philosophy is life is precious and should be lived to the fullest each and every day. She views her MS as merely a small part of who she is as a person. Some days are better than others, but each day is a gift and one she cherishes dearly.
Her passion is her work, and her work is about paying it forward to others in tribute to those who helped her during her initial struggles with MS.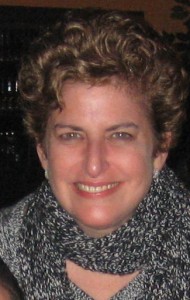 She is author of the blog, An Empowered Spirit, for people age 50+ who want to live a vibrant and healthy life. She discusses topical issues from being disabled yet able to contribute to the world, to the value of strong friendships as we age. She writes for several other websites that focus on healthy ways to live with Multiple Sclerosis. She is a Peer Resource for Shared Solutions/Teva Neuroscience and volunteers for The National Multiple Sclerosis Society by speaking to care workers at nursing homes on the basics of Multiple Sclerosis.
She lives in suburban New Jersey with her loving husband and son and their 3 adorable cats. Since the weather affects her MS, she hopes her family will be able to move south someday to avoid the cold winter weather. For now, she enjoys the cultural life New York City has to offer, and the natural wonders of NJ hiking trails and its coastal seashore towns.
Cathy enjoys yoga, walking, knitting, music, theatre, travel and art and is crazy about classic movies. She loves spending time with old friends, and in a Utopian universe would have them as next-door neighbors.
Click here to read all of Cathy's articles on MultipleSclerosis.net