A few years back, Laura Kolaczkowski recognized that in the rapidly-changing world of e-health, research skills are one of the best tools an internet-informed patient can possess. She had a heart attack in 2008, and even though she was happy with her medical team, she found there were still many unanswered questions that the normal office visit time didn't allow to be addressed, and she turned to the internet to further understand her experiences.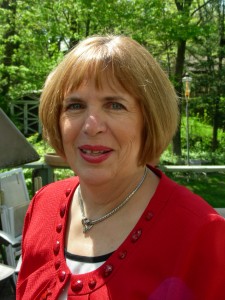 That same year, while searching for explanations of other symptoms, her medical team found evidence of Multiple Sclerosis. She received a rapid diagnosis, often unusual in the world of MS, and immediately transferred her research skills in women's heart disease to learning more about Multiple Sclerosis.
Laura is active in her local MS community, facilitating patient programs including an MS Aquatics program. She is also a presence on the internet at several patient sites and maintains her blog at InsideMyStory.com. Her particular research interest is in the use of internet information by people with MS and how that knowledge is conveyed in the patient-doctor relationship.
She recently completed a workshop and meetings focused on the use of social media and medicine, conducted by the Mayo Clinic Center for Social Media, where she was able to view the use of these tools from the perspective of the other side of the patient-doctor team. She has participated in industry-sponsored MS focus groups and is active with her local American Heart Association Go RED for women's heart health passion committee.
She has been married for 39 years (to the same man!) and has two adult children, three grandchildren and four grand-dogs. Her online tools include accounts with Facebook, LinkedIn, Twitter and Pinterest. Balancing full-time work, home life and patient advocacy keeps her busy and about the only thing she longs for is additional hours in the day to accomplish more.