Caregiver Perspective: Know FMLA's Benefits but Beware its Challenges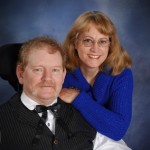 By Donna Steigleder

·

September 13, 2018
As a working caregiver, I encourage others in my situation to find out about the Family Medical Leave Act (FMLA). With FMLA I know I can take time off I need, and if my employer tries to retaliate for my doing so, I can turn to the protections of that law for support. If you have never heard of FMLA, here are some things you should know.
Who can use FMLA?
The law applies to companies with at least 50 or more employees. To qualify, I had to have worked for my company at least 12 months (not in a row) and 1,250 hours in the 12 months before I needed to use it). I can use FMLA to provide care for myself, my spouse, children, or parents with serious health conditions. Health conditions and illnesses or accidents taking longer than six months to heal qualify as serious health conditions. (There's more to FMLA than this, but this is what applies to me personally).
How does FMLA help?
FMLA guarantees that I can miss up to 480 hours from work in a year (since I work full time) without penalty to go to doctor's appointments, therapy, stay home to care for my spouse or provide whatever physical or emotional care needed for him that he cannot do for himself. The law says that I can have this time off without pay and that I cannot be retaliated against or punished in any way for using the time.
What's the catch?
I must prove I qualify for FMLA. (I did)
A health care provider needs to provide documentation that my family member's medical condition qualified as a serious health condition within fifteen days. (MS qualifies due to his being in a late progressive stage)
I use intermittent FMLA and must report my FMLA use each time I use it to an absence reporting system within a particular time frame.
I must give notice of my need to take time off thirty days in advance or as soon as I know.
I can be asked to update information every time my husband's condition changes (but not more often than every thirty days).
Family Medical Leave provides me with the ability to take time off; however, it does not give me pay while I am off. I must use my accrued leave to receive compensation if I miss time from work.
Potential consequences of using FMLA
When used correctly and respectfully, FMLA can be a blessing in bringing peace of mind in the form of knowing I can have time off I need and have a job when I come back. Unfortunately, what I have often found also comes with its use includes negative comments about being away from work. Coworkers suggest that I arrived late due to over-sleeping when in truth I'm late because I've been up for hours dealing with a care issue that took hours to resolve. The speaker may try to appear to be joking but the sentiment stings because I suspect it reflects their true feelings behind the remark.
I spoke to an Employee Assistance Counselor about my frustrations of not being as respected anymore due to working from home so long providing care for my spouse. I was shocked by her response. She stated that the leaders viewed my choice to stay home as a lack of commitment to my job. I was, therefore, no longer seen as a role model and self-motivated for success. They had lost interest in me as a potential leader for the future.
Inadvertent negative actions
Sometimes management violates FMLA laws inadvertently though trying to be kind–this frequently happened to me. I was often excluded from a meeting because members of my department didn't want to bother me at home. They excluded me and by doing so, caused harm by not calling me in for meetings or asking me to participate in things. They thought they are doing me a favor by not adding another burden to my already heavy load of responsibility.  However, they limited my ability to be successful when that occurred by not letting me handle situations.
Direct violation
Other times, they discriminate or retaliate because they do not respect me. Many managers feel their leaders must be committed to their roles, and nothing must distract them—the company comes first. I don't have that option. I must balance who's needs are the greatest each minute of every day and use that information as my gauge on who gets my attention. Considering only one side of a problem leads to mistakes. However, to make the right decisions, I need complete information, accurate details, and honest messengers. Unfortunately, that is not always the case, and sometimes you find yourself being asked to accept a demotion, receive a poor performance review, be removed from a project, feel the lack of respect, and fear the future is leading to loss of a job.
Filing charges
Whether retaliation is direct or indirect, it's wrong and intolerable. Your employer is prohibited from interfering with, restraining, or denying the exercise of your FMLA right, preventing you from exercising your right to speak out against FMLA, or discriminating against anyone who did. If you can, report it internally to Human Resources. If they can't handle it, report it to the Department of Labor's Wage and Hour Division. You can find information on what to do on their website.