MS in America: MS and Quality of Life
Last updated: July 2022
We are happy to announce that the results of the 2015 MS in America Survey are in!
The MS In America online survey was conducted January – February 2015 and included 266 questions that gathered insights from multiple sclerosis patients. Participants had to be diagnosed with multiple sclerosis, a resident of the U.S. or U.S. citizens living abroad. A total of 7,603 qualified individuals started the study with 5,927 completed the study. For our first analysis, we decided to take a closer look at the impact MS has on a person's everyday quality of life.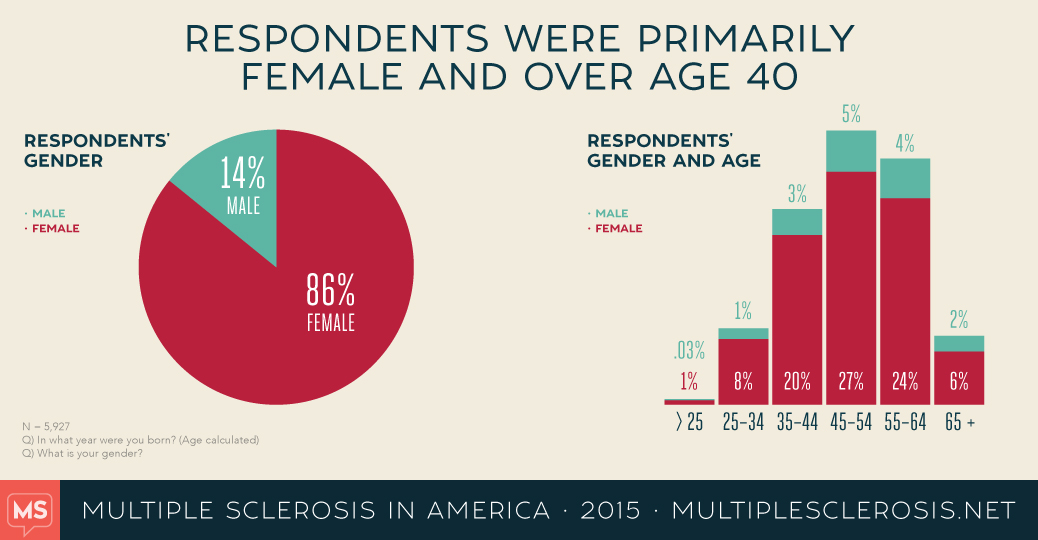 The vast majority of survey respondents were between the ages of 35 and 64 years.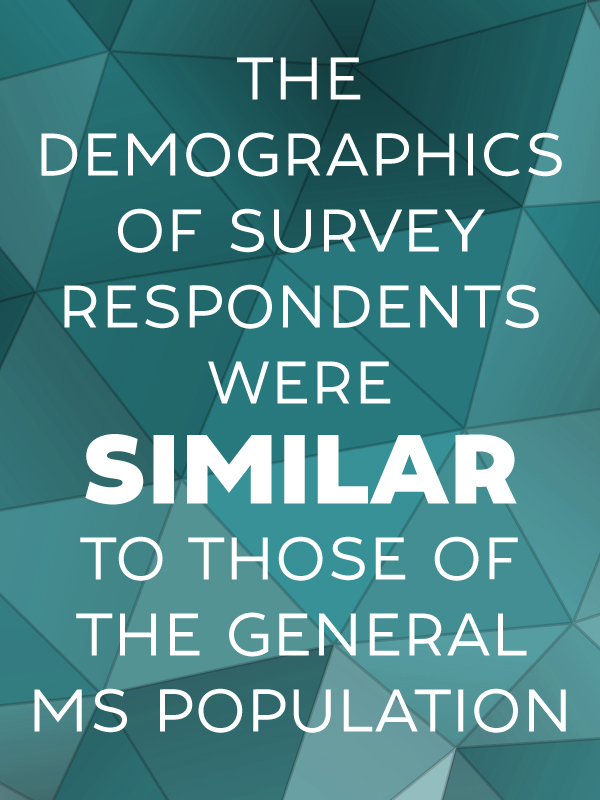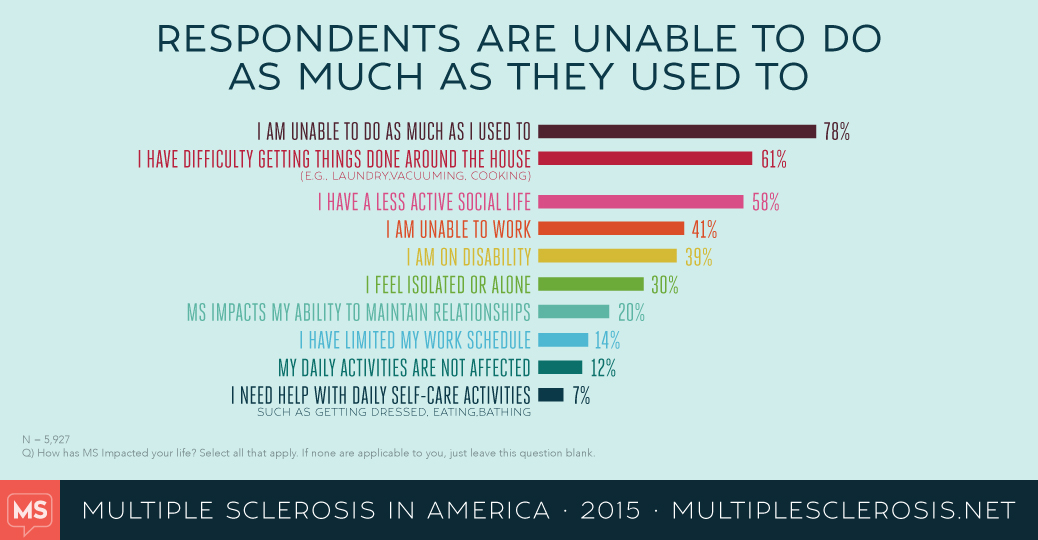 When asked how MS has impacted their life, respondents said that they aren't able to do as much as they used to do, they have trouble getting things done around the house, and they have a less active social life. Nearly half also said that they are unable to work, and many are also on disability. MS makes many people feel isolated or alone, and can impact a person's ability to maintain relationships.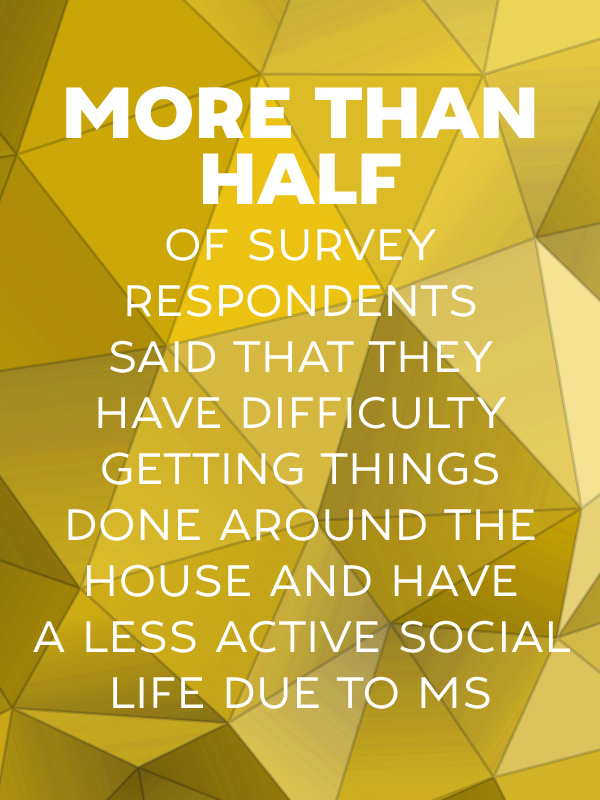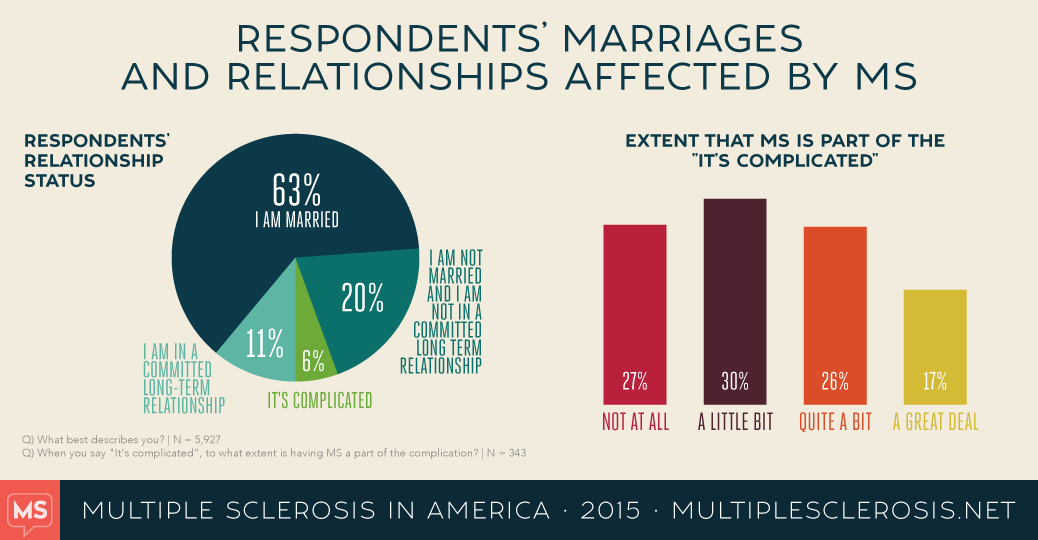 Seventy-four percent of respondents were either married or in a long-term relationship, while 20% were not married or in a committed long-term relationship.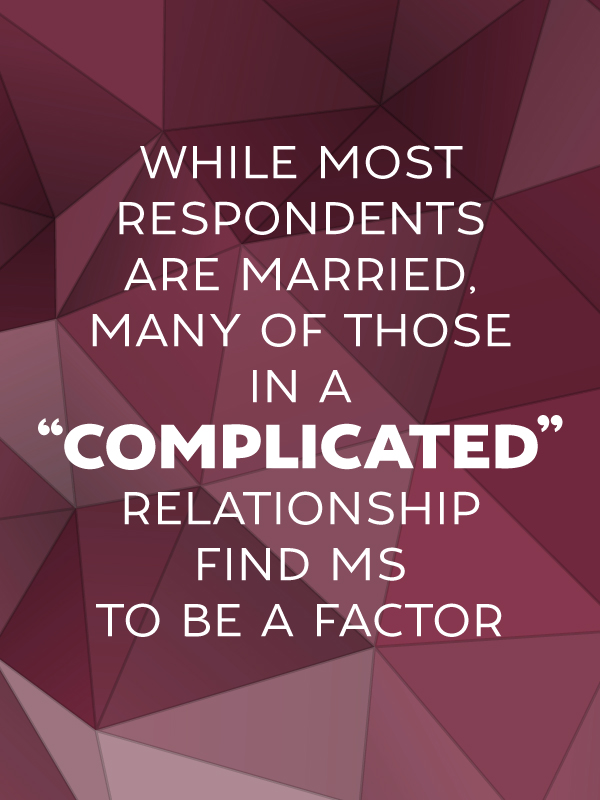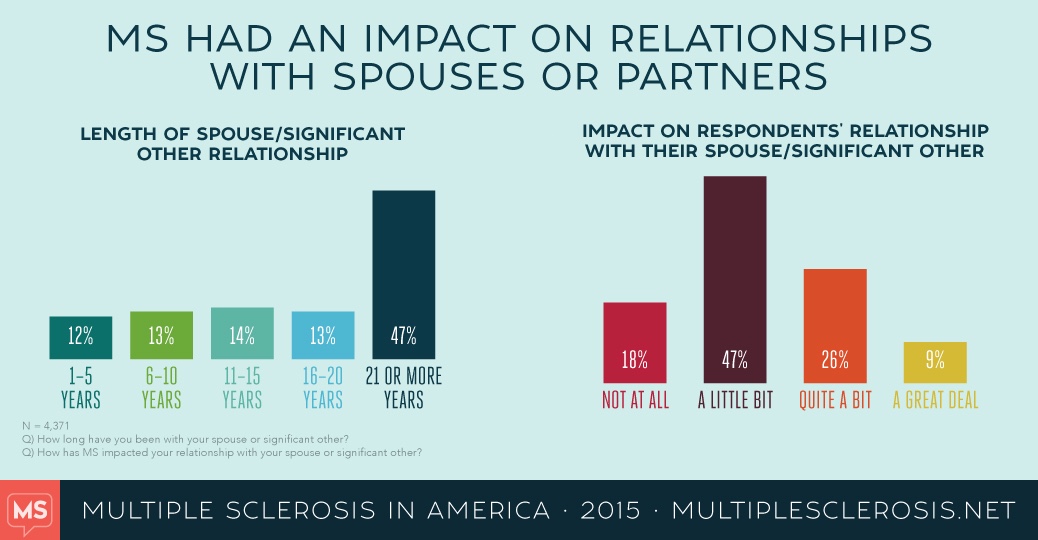 The impact that MS has on a person's relationship with his or her spouse is profound.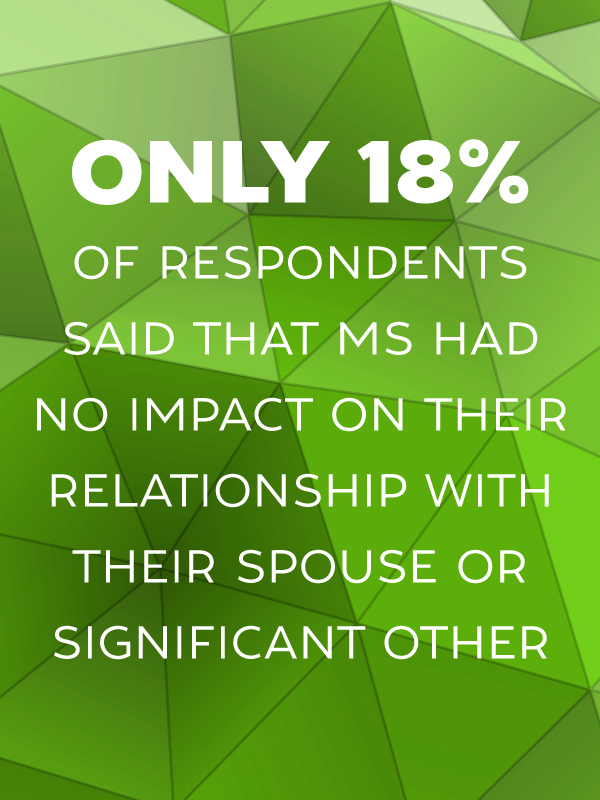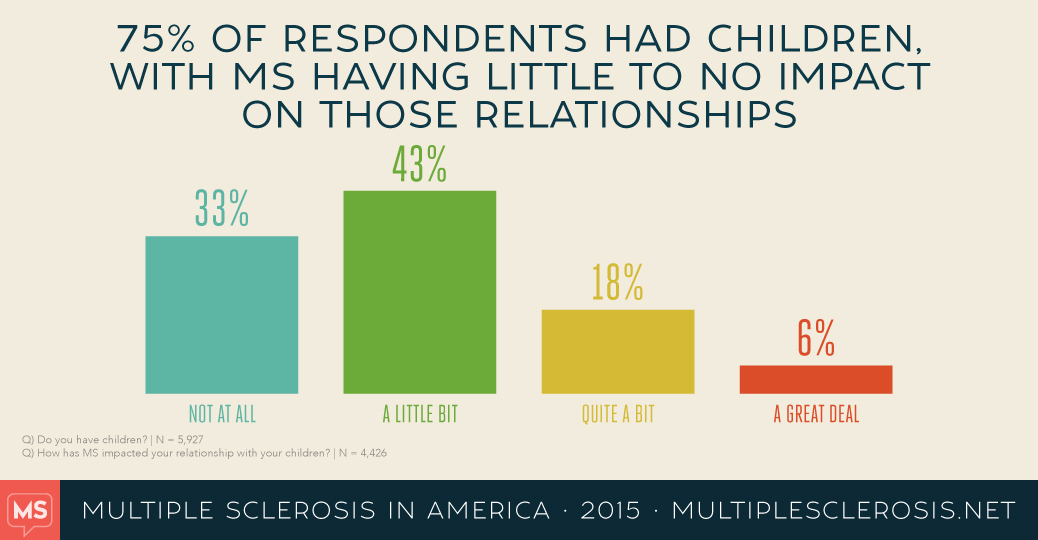 While the majority of respondents said that MS had an impact on their relationship with their spouses or partners, the majority of those those who have children did not think MS had an impact on their relationship with their child/children.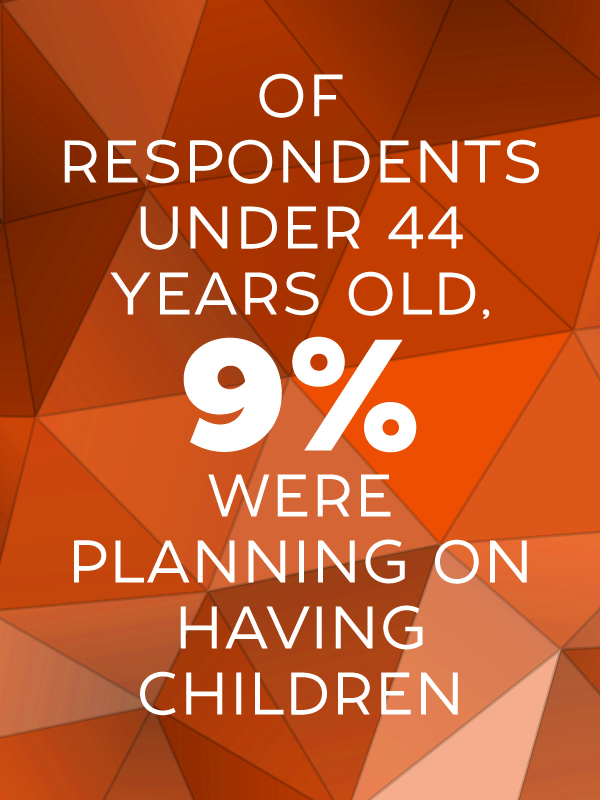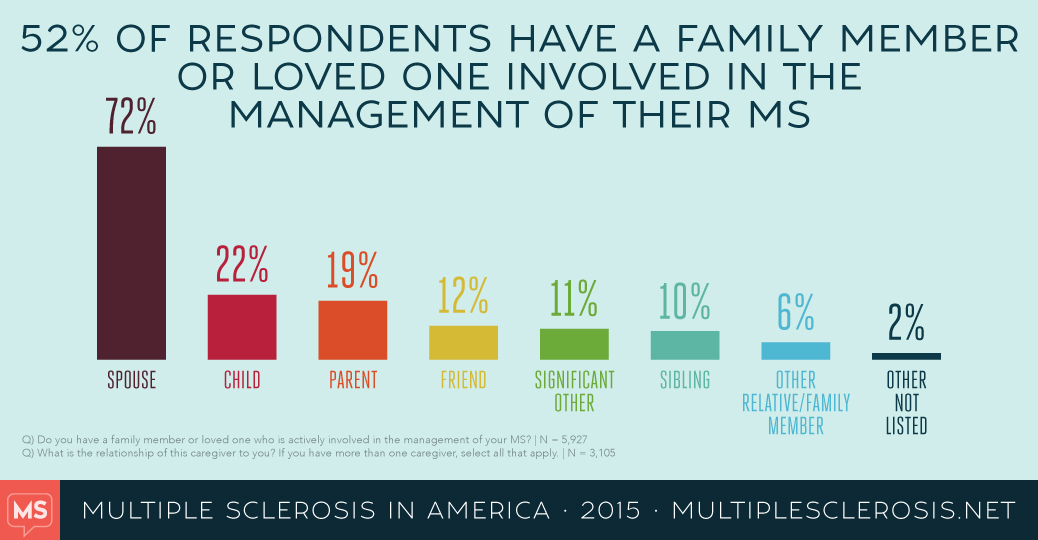 More than half of survey respondents said that they have a family member or loved one who helps them manage their MS, including spouses, children, parents, friends, significant others, siblings, and other relatives.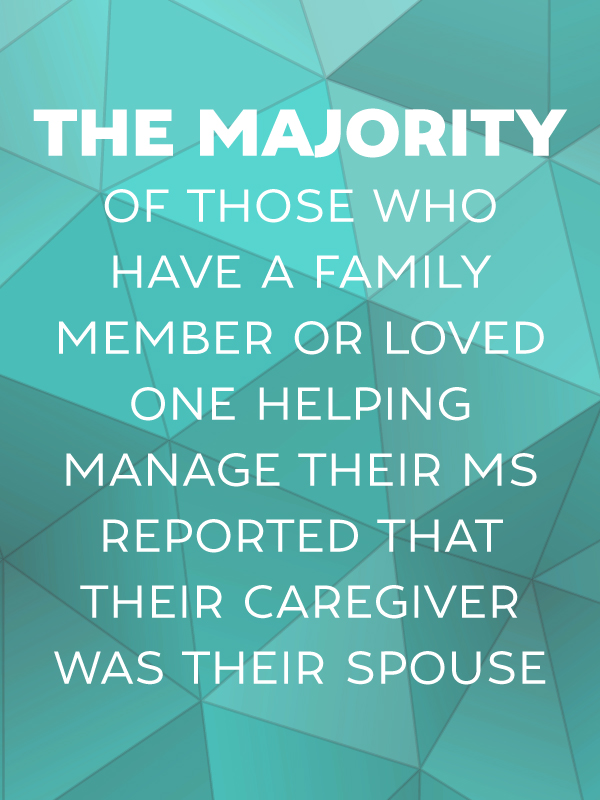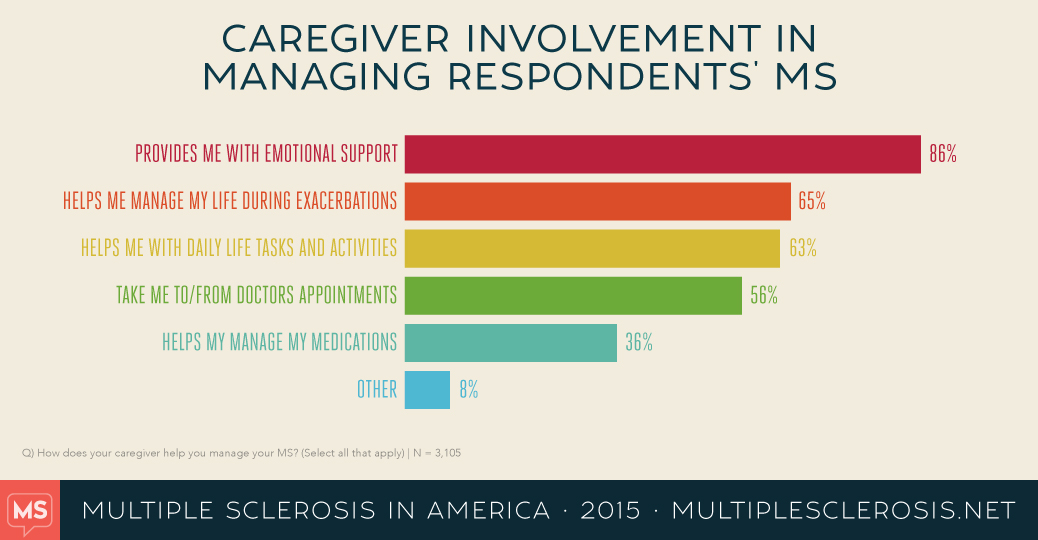 Caregivers play a critical role in the lives of people who have MS. The MS in America study was solely funded by Health Union LLC and the primary goal of the study was to establish an understanding of the current state and trends of patients affected by Multiple Sclerosis. Health Union does not manufacture, sell nor market any product to diagnose, prevent, or treat MS or any other disease, but is the creator and publisher of in-depth, condition-specific online communities. Health Union's communities are always free to users and are supported by transparent advertising and sponsorships.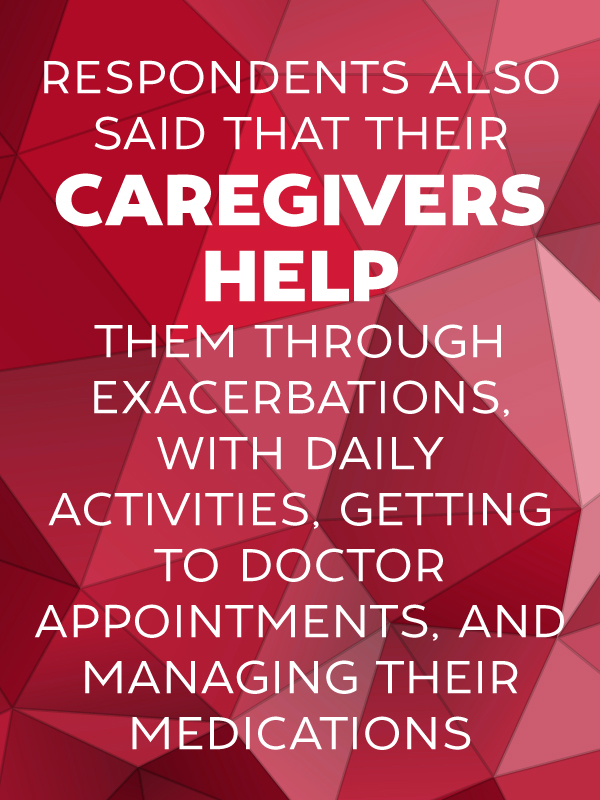 Community Poll
Do you ever experience trouble emptying your bladder?