MS in America: MS and Quality of Life
We are happy to announce that the results of the 2015 MS in America Survey are in!
The MS In America online survey was conducted January – February 2015 and included 266 questions that gathered insights from multiple sclerosis patients. Participants had to be diagnosed with multiple sclerosis, a resident of the U.S. or U.S. citizens living abroad. A total of 7,603 qualified individuals started the study with 5,927 completed the study. For our first analysis, we decided to take a closer look at the impact MS has on a person's everyday quality of life.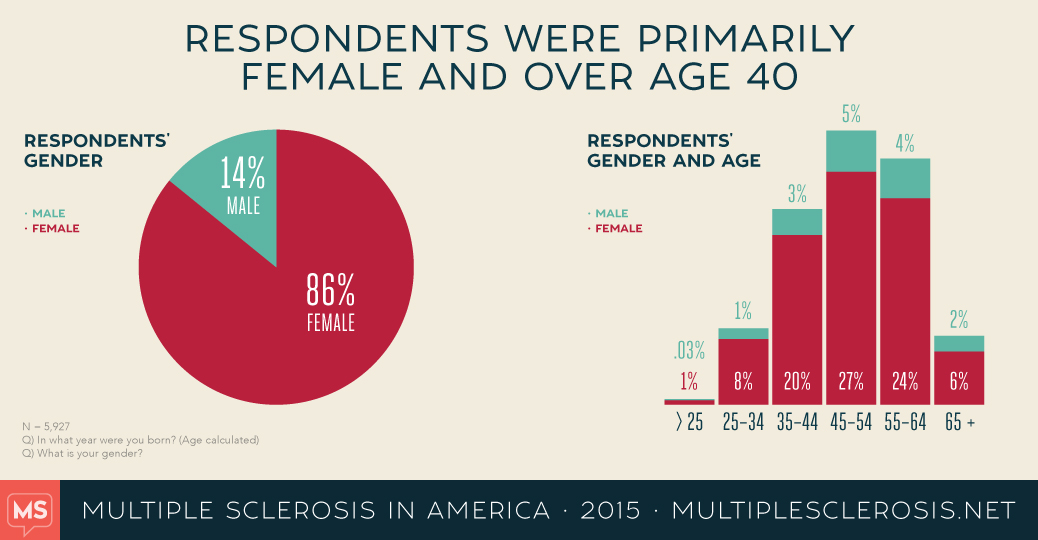 The vast majority of survey respondents were between the ages of 35 and 64 years.