MS in America: MS treatment

The MS In America 2015 online survey gathered insights from over 5,900 individuals who have been diagnosed with multiple sclerosis, to better understand what living with MS is really like. This survey not only asked about patients' diagnosis and treatment journey, it also included the impact on quality of life, symptoms, HCP engagement, and much more. Survey respondents were primarily female and over age 40, similar to the profiles of MS sufferers across the U.S.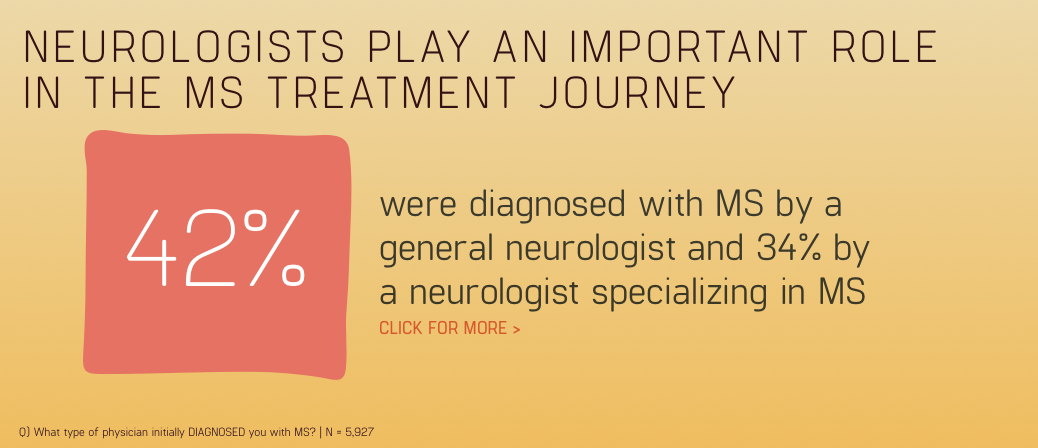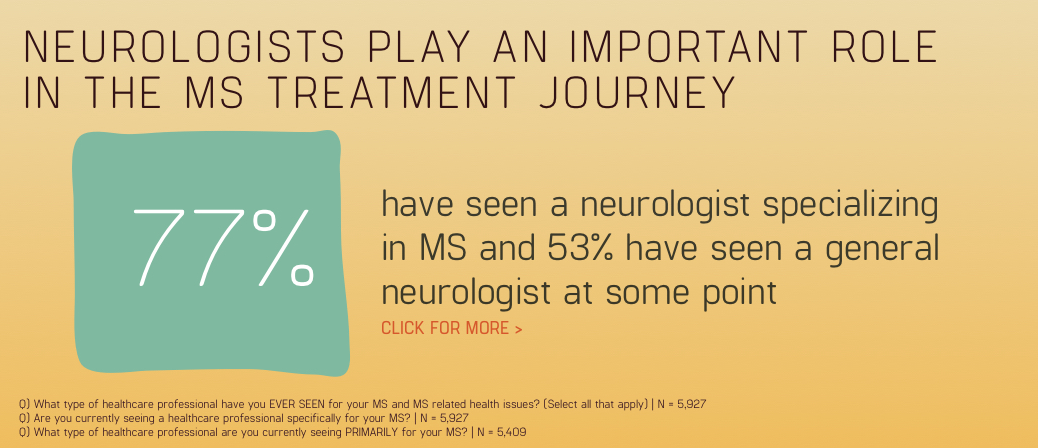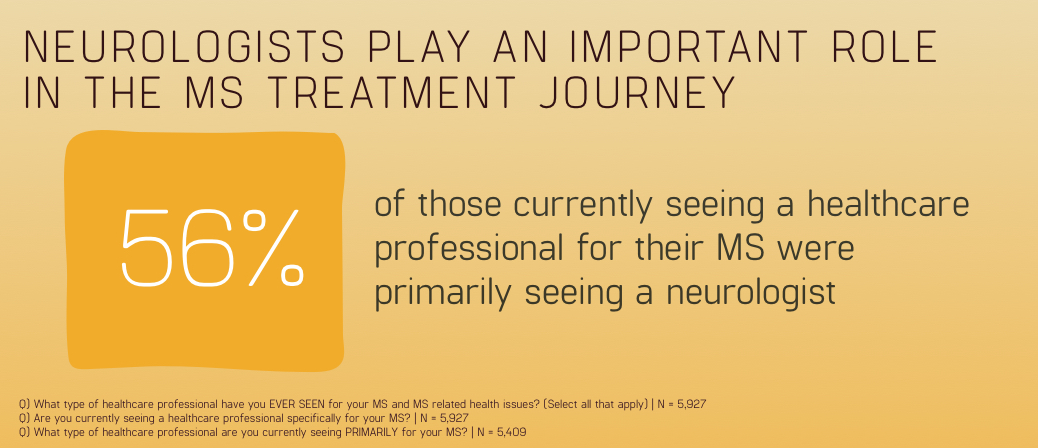 91% of respondents were seeing a healthcare professional for their MS at the time of the survey. Of those who were not seeing an HCP, financial and insurance issues were the most common barriers.