The song that best describes my MS is…
We asked you for the names of songs that describe your MS – and you told us! As we all know, multiple sclerosis can affect individuals in many different ways. The songs you suggested highlight the unpredictable nature of MS, as well as the strength and resilience of the MS community.
We've highlighted the top five responses on the following pages, and included the complete list at the end. If you don't see your 'MS song' in the list, please to add it to the comments!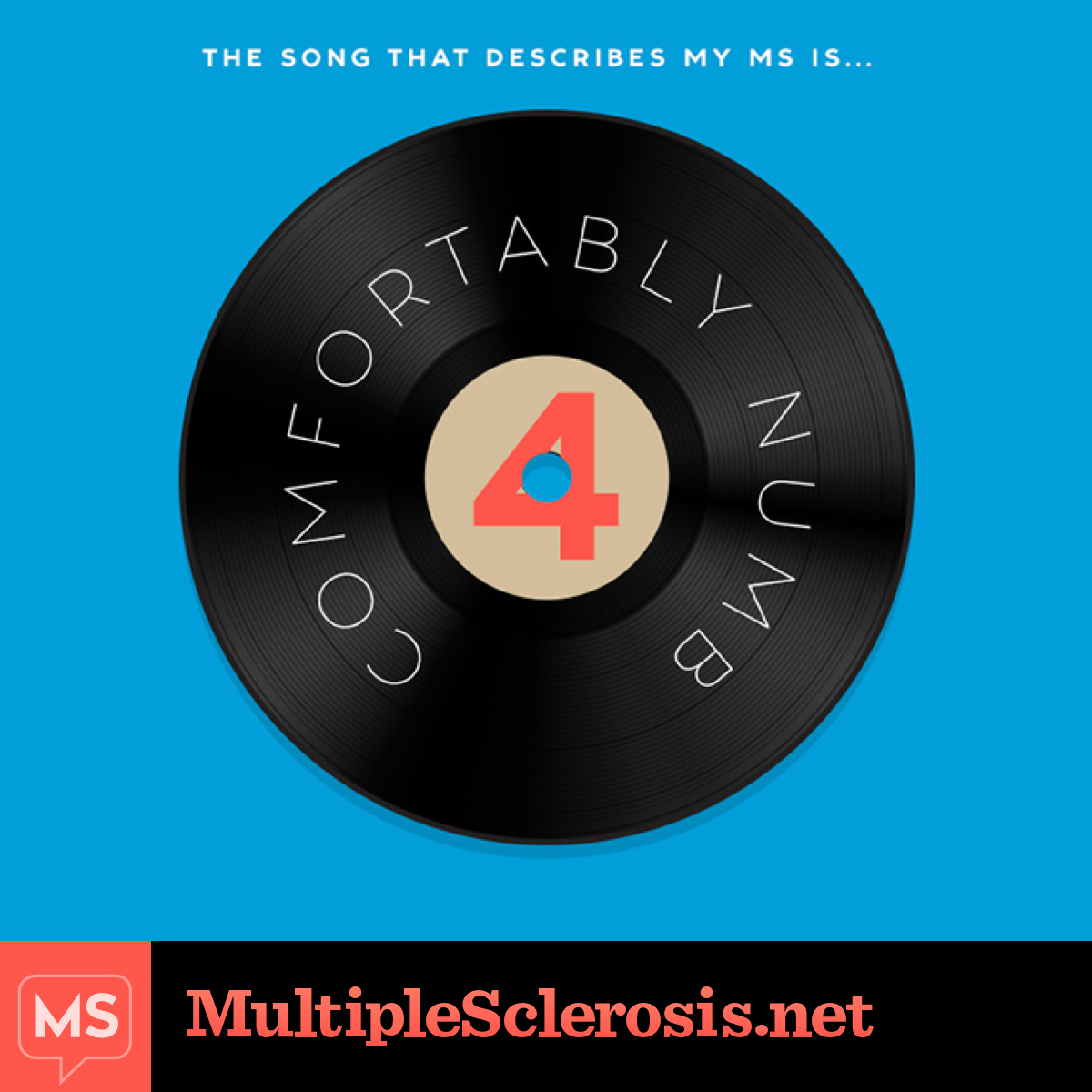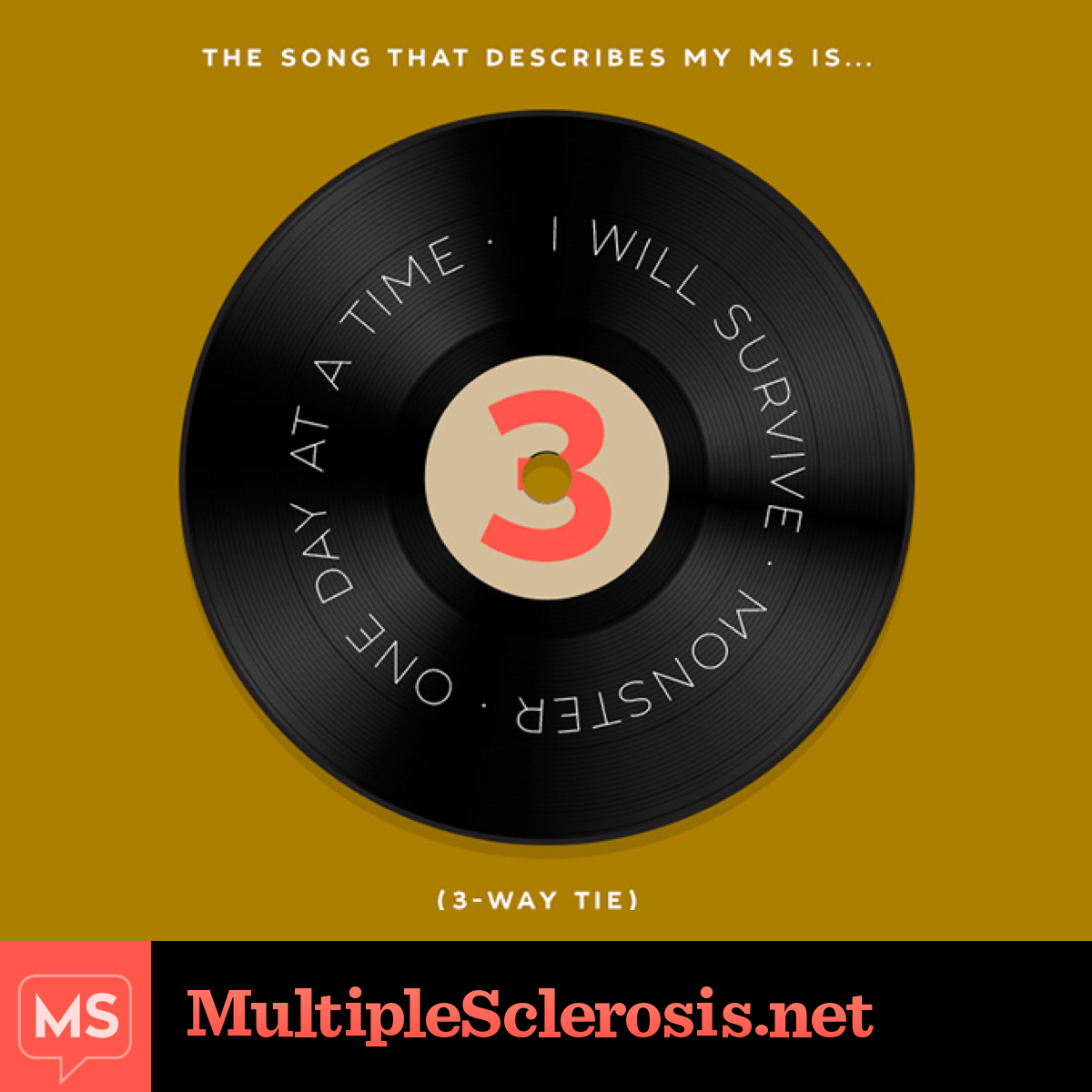 [banner class=bnrOneToOneA]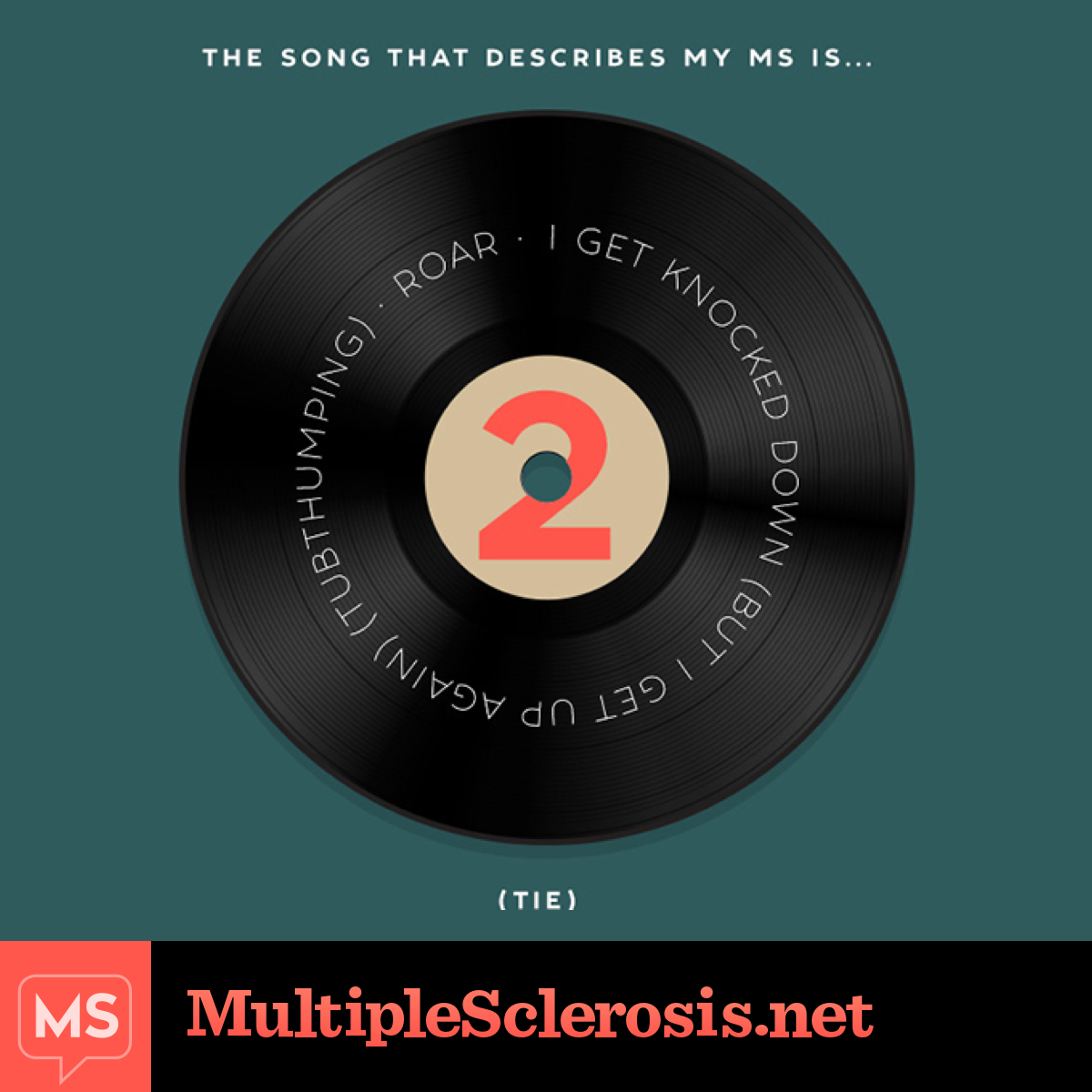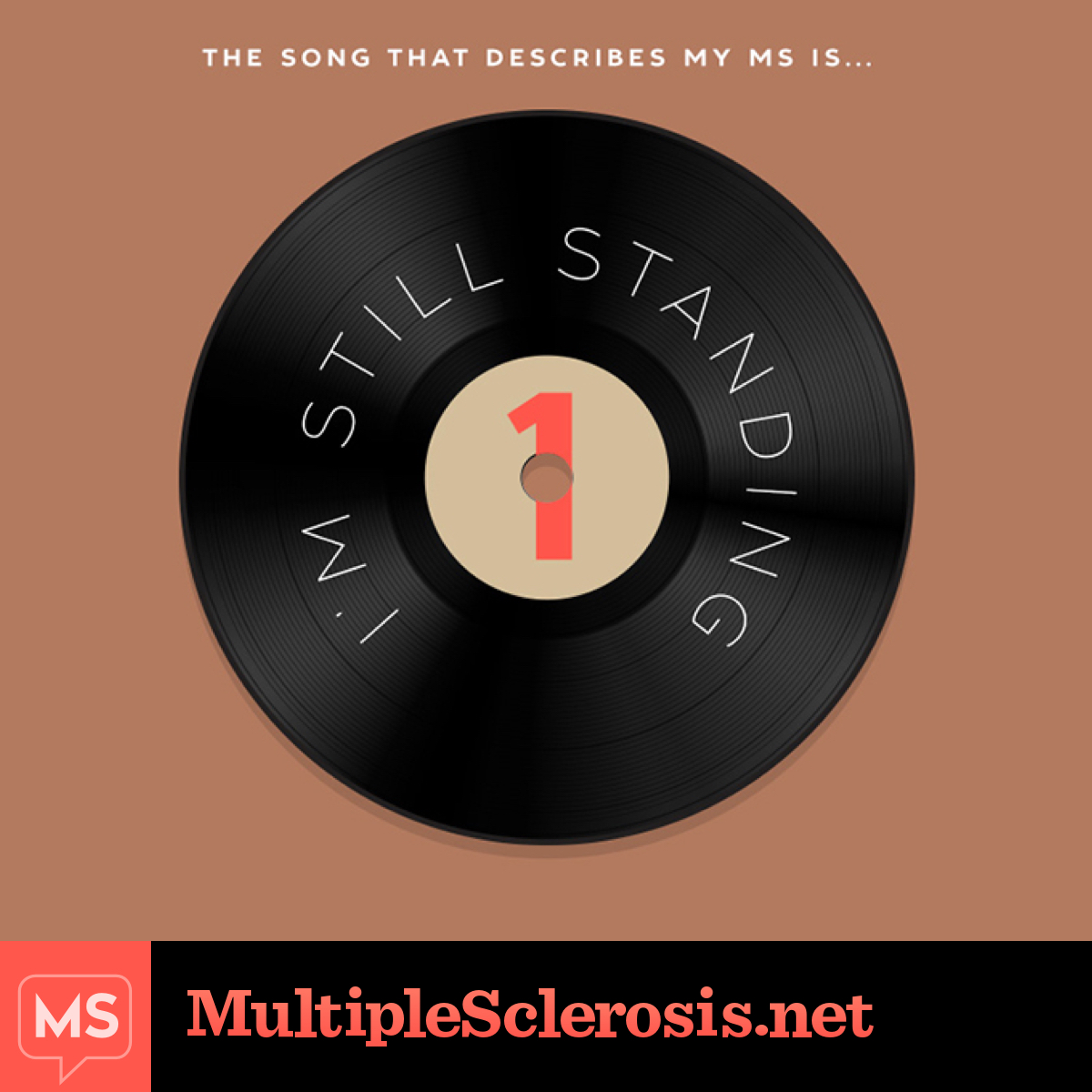 [banner class=bnrOneToOneB]
The complete list
A maniac
Ain't nobody got time for that
All in my head
Along the watch tower
Annoying
Another one Bites the Dust
Another part of me
Bad to the bone
Ball and chain
Beat it
Blackbird
Blowing in the Wind
Born to Be Wild
Bright Side of the Road
Bring me to life
Bulls on parade
Buzzkill
Can't Keep a Good Man (or woman) Down
Captain Jack
Chasing Pavements
Comfortably Numb
Crawling
Crazy
Crazy Train
Crystal Ball
Dazed and Confused
Defying Gravity
Denial
Dig
Dizzy
Don't Bring Me Down
Don't let me get me
Drive By
Drunk
Every day hurts a little more
Everybody Hurt
Faith
Fallin' Again
Feelings
Fighter
Fix You
Forever Young
Gear Jammer
Happy
He's always been faithful
Heaven and hell
Help
Her diamonds
Here we go again
Highway to Hell
Hit Me With Your Best Shot
Hold On
Hotel California
How are you doing. Love you much
Hurt
I am woman hear me roar!
I Get Knocked Down But I Get Up Again(Tubthumping)
I had to much to drink with out drinking
I need a new drug
I wanna be sedated
I will survive
I won't back down
I wont complain
I'm a survivor!
I'm not afraid
I'm still standing
If I Can Dream
It's a mystery
It's life
Keep On Truckin'
Learn
Learning to fly
Like A Rock
Little Talks
Live like you are dying
Living on s prayer
Lonely Boy
Lonesome Loser
Maggot Brain
Mama
Maniac
Me Myself & I
Miracle
Monster
My Body
My minds playing tricks on me
Needles and pins
Nobody's Gunna Break My Stride
Novocain for the soul
Numb
One Day At A Time
Overcomer
Paid my dues
Pain
Praise him in the storm
Road to nowhere
Roar
Rubber tree plant
Shaking
Shock the monkey
Shout
Shuffle
Silent Lucidity
Stand
Stand Back Up
Step by Step
Stratovarious
Stronger (What Doesn't Kill You)
Take Me To The King
Take this job and shove it
The Climb
The Fighter
The Hurt
The only
The Story of my life
The Waters of March
The Wrestler
This Girl is on Fire
Tired of Sleeping
Titanium
Under the boardwalk
Unpredictable
Unwell
Upside down
Vertigo
Waiting for the End
Walk
Walk on
War Nerve
We ain't gonna take it!
We are the Champions
Welcome to the Jungle
What a wonderful world
What's going on by four non blondes
Where I Belong
White Rabbit
Worn
Wrecking ball
You Know How I Do
You shook me all night long
[banner class=bnrOneToOneC]

Community Poll
Have you experienced any of these vision symptoms? (select all that apply)