You know you have MS when...
You are probably all too familiar with the typical symptoms associated with having MS, like spasticity, cognitive impairment, fatigue, and difficulty with mobility, among many others. However, there's so much more to having MS than what one would find in a textbook. We wanted to know more about your everyday life with MS, so we asked our Facebook community to respond to the statement, "You know you have MS when____." We heard from over 150 of you, and here's what you had to say!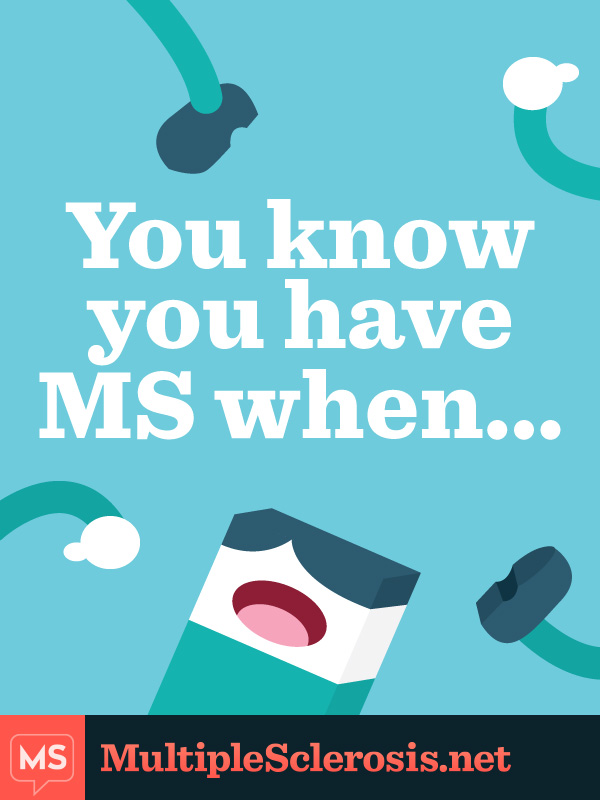 Community Poll
Do you currently use any assistive devices?

Community Poll
Have you ever been mistaken for being drunk due to your MS Symptoms?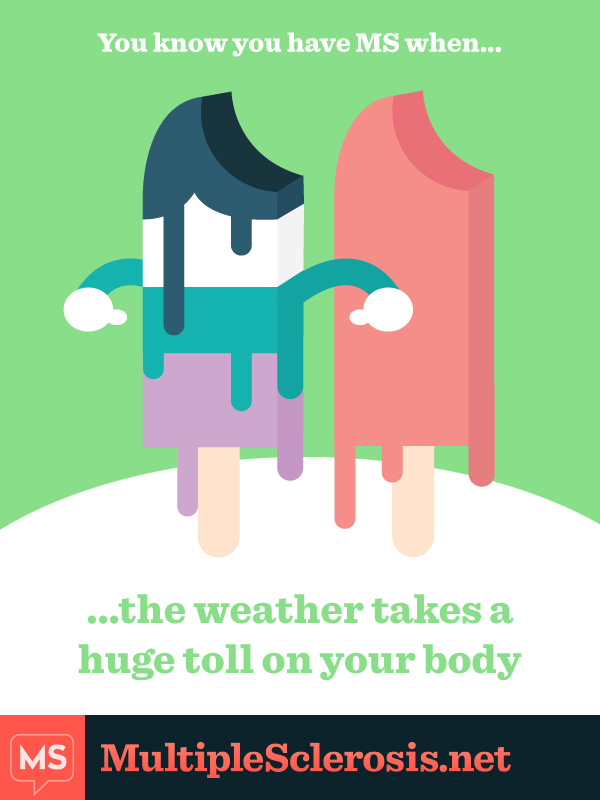 The weather, especially warm temperatures, can have a detrimental effect on MS symptoms.
[banner class=bnrOneToOneB]

Community Poll
Does weather affect your MS symptoms?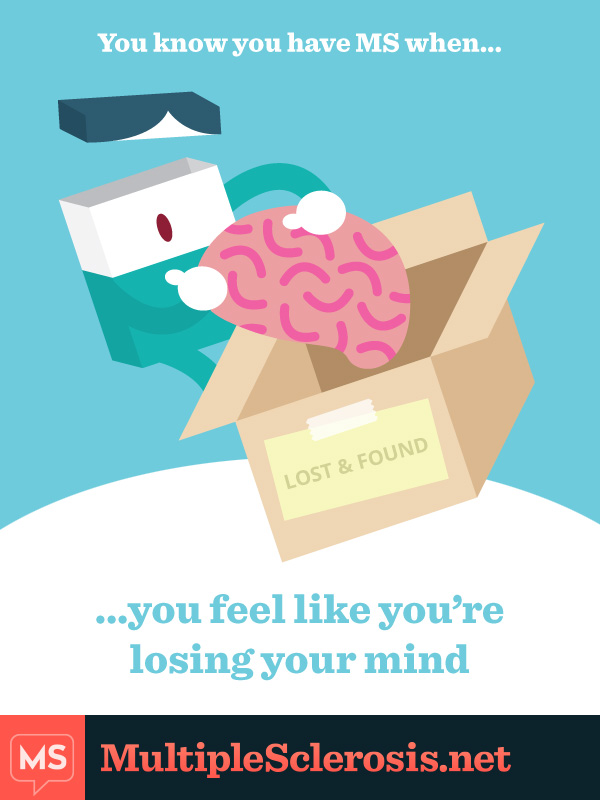 Having trouble remembering things, like where you put something or what you are talking about mid-conversation, can be extremely frustrating.

Community Poll
When did you start experiencing cognitive problems?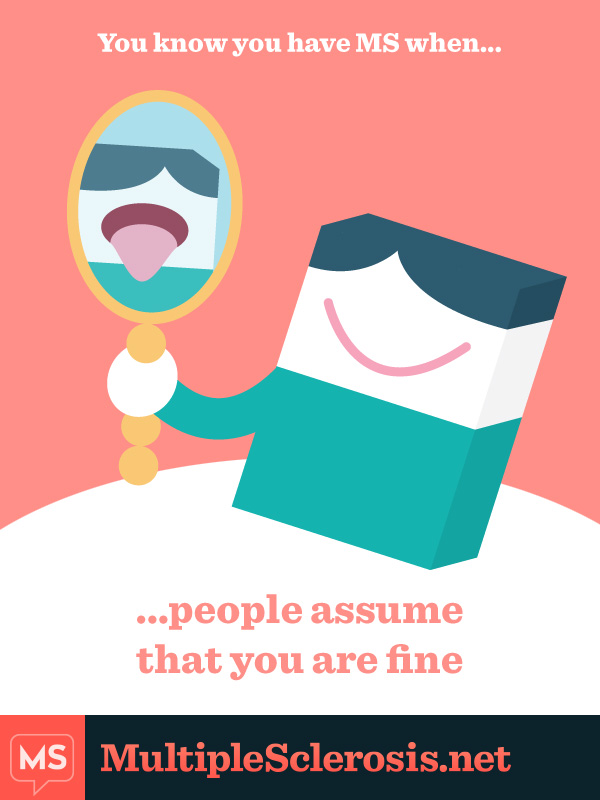 Often times, the symptoms of MS aren't visible to those around you, so people assume that if you look okay, you feel okay too.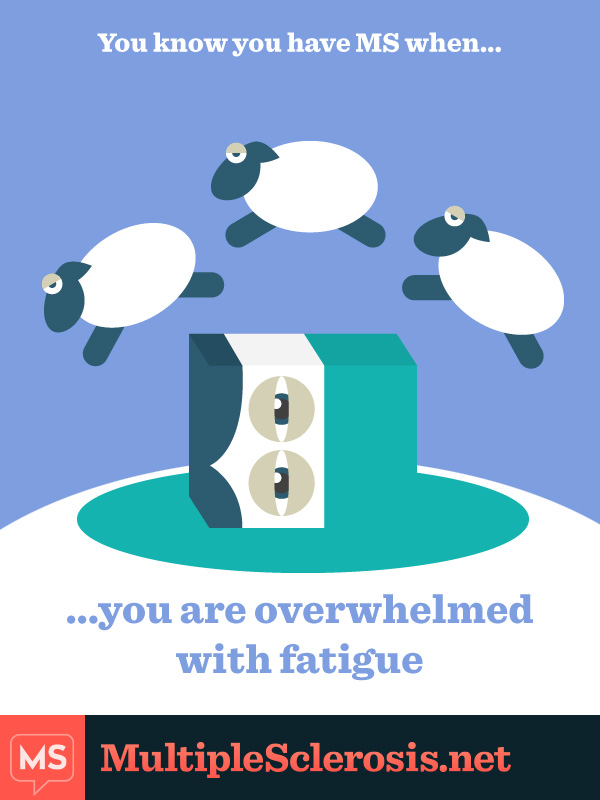 MS-associated fatigue is unlike "normal" fatigue in that it can be completely debilitating.

Community Poll
How does fatigue affect you? Check all that apply: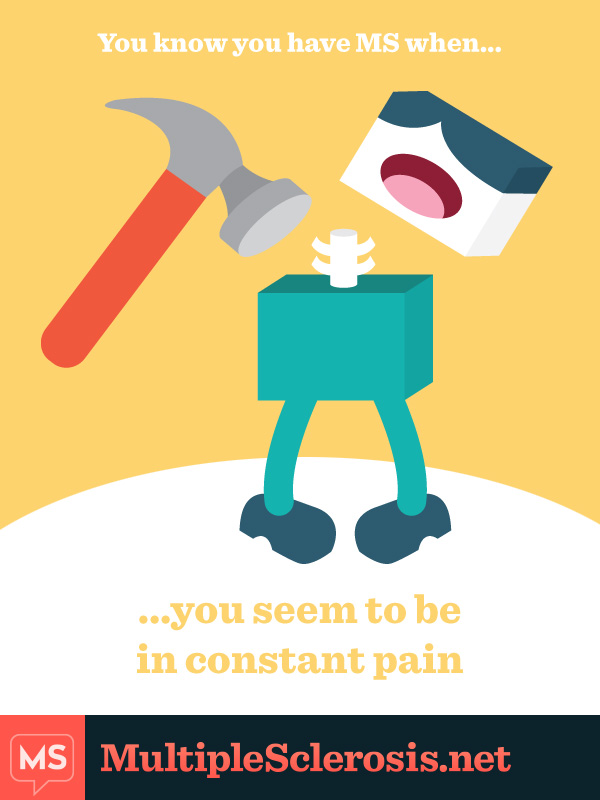 The pain of MS is often indescribable, and at times it seems like it will never end.

Community Poll
Have you ever been told there is no pain associated with MS?
Unfortunately, for someone with MS, the brain doesn't always communicate well with the rest of the body, so while you tell your legs to do one thing, they might just do something else entirely.
Numbness and tingling is a common symptom of MS, which often causes a lot of discomfort.
[banner class=bnrOneToOneC]

Community Poll
Do you live with any comorbidities aside from MS?