2018 MS Awareness Month Recap
We just want to say thank you to community for partnering with us to spread awareness about MS. While awareness doesn't end in March, we want to take a minute to revisit all the things the community shared this month about what living with MS is really like.
Ask Me Anything
We kicked off Awareness Month with own live Ask Me Anything on Facebook. Community members, moderators, and MultipleSclerosis.net team members joined in, discussing topics such as diet and nutrition, sleep difficulties, treatment options, CBD oil, and managing stress. One community member summed up the event best:
"...I know 400,000 people in the US have it [MS] and I actually only have one friend I actually know with it. So the only people besides my friend are the people here on Facebook. This is a great way to see others with the same struggles and thoughts and fears."
Featured Q&A
Every Wednesday throughout the month, we asked you a question. Here's a recap of all the questions along with some of your answers!!!
"Yes. After almost two decades with PPMS it's with me 24/7. People tell me I'm an inspiration because I keep trying to be positive. It's getting difficult. You see almost everyone else walking around having fun. I'm home watching the world go by. I realize everyone has issues and feel guilty if I think I'm thinking of myself. BUT it is MS that ruined my life. So yes, I blame MS. My motto has always been "never, never, never give up". You should always have Hope."
"Some days, not well. I'm an introvert so I don't notice that I'm isolating myself, until i start to feel depressed, more than usual. My primary social activity is Toastmasters. It gets me out of the house at least once a week and compels me to talk to others. And since it means I'm getting out, it also means I need to get dressed,etc. It's also beneficial for me because I need to write and present a speech periodically and that seems to help my cognitive functions. I'm a leader in my clubs and district too, so other people are relying on me to do things and that usually helps to pull me out of myself."
How do you react when friends and family compare MS to other health conditions?
"…I think when people say this they are minimizing the diagnosis. That immediately alerts me that they have no understanding of what MS is, and how devastating it can be. I'm not going to give them the benefit of the doubt, as you so generously have done. For a long time, the untrained eye could not tell that anything was wrong with me. They couldn't "see" the bouts of optic neuritis, the depression (which I believe is caused by the disease; not a reaction to it), and they couldn't "see" how tired I would get. Once I had to start using a rollator, NOW the world knows that something is up. I guess this is why there's still a need for MS Awareness Month."
How do you cope with the emotional symptoms of MS?
"…Stepping outside of myself and thinking about people around me helps perspective. And then yes, there are times you just have to go with sadness or anger for awhile. I think we're so anxious to escape "bad" feelings that we do almost anything to avoid them. Sometimes you have to live with and accept loss, sadness, and anger and or fatigue. Music helps, too! I "borrow" lyrics like "just another tricky day for me" from songs I like (The Who)."
To read all the answers from the community or to share your own response, click each question.
Featured Stories
Every Monday, we featured a story from the community about living with MS. Check them all out here:
Spreading Awareness on Facebook
Over 13,000 Facebookers used our Multiple Sclerosis Awareness Facebook frame to spread awareness!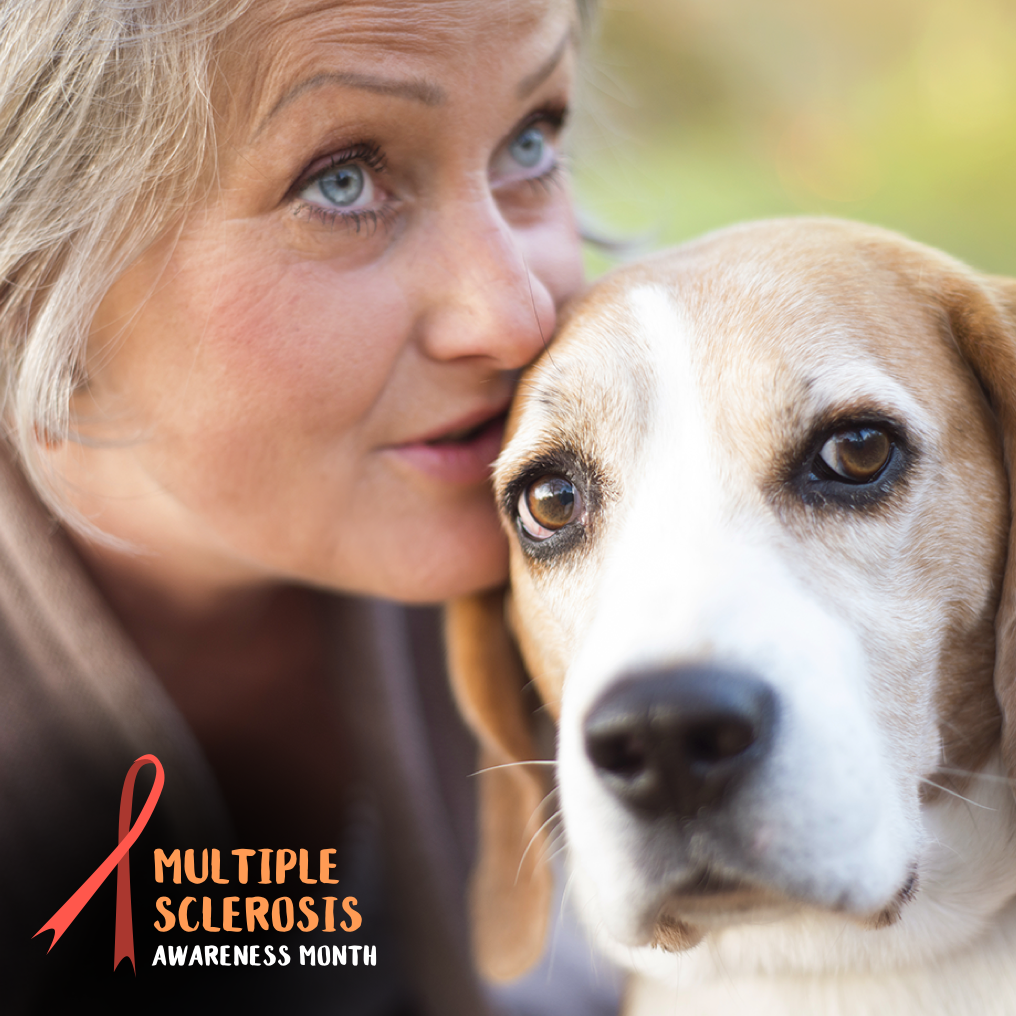 Featured Awareness Polls

Community Poll
How well do you feel your doctor understands your MS?

Community Poll
How well do you feel your friends and family understand your MS?
Let us know in the comments below how to keep spreading awareness year round!!!

Community Poll
Do you live with any comorbidities aside from MS?