MSAA's My MS Manager App Adds New Scales to Help Better Manage Your MS
There's an app on your phone for everything – from fitness trackers to social media, our mobile devices serve as one of the most important pieces of technology in our lives.
In addition to recreation, apps on our phone can be useful for keeping track of our health. My MS Manager, MSAA's free mobile phone app, allows users to track disease activity, store medical information, generate charts, and more. Available on Apple iOS and Android devices, this app is essential in helping members of the MS community share their experiences with their healthcare team.
MS and cognition
Recently, we've implemented two new features to the My MS Manager app to further assist individuals in tracking their MS symptoms. It is estimated that roughly half of the nearly one million people diagnosed with MS will experience some type of change in their cognitive abilities during the course of their disease. With the app's new Cognition Scale, users can track changes in their cognitive abilities over time.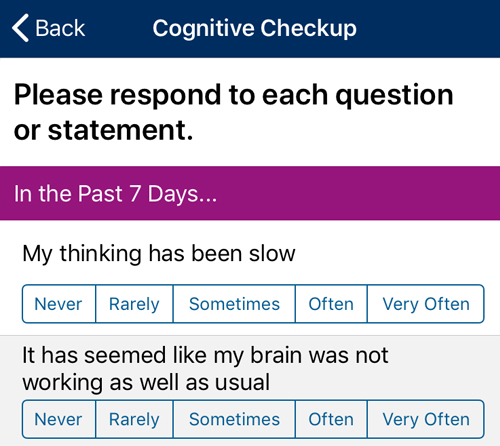 MS and depression
How do you know if you're experiencing depression, one of the most common MS symptoms? Only a healthcare professional can diagnose depression, but when it occurs, it deserves the same careful assessment and treatment as any other symptom of MS. In addition to the Cognition Scale, we have included the Patient Health Questionnaire-9 (PHQ-9) in the app. This Depression Scale can help users track certain emotional changes to help better identify their own personal needs with their healthcare provider.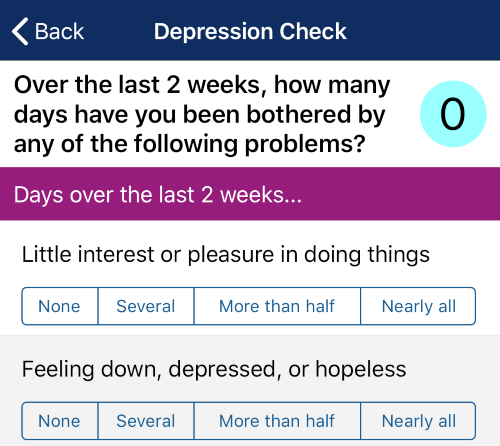 Other HIPAA-compliant features include optional private reminder settings, links to further educational materials from MSAA, and the ability to connect to physicians and other clinicians on your care team via the app to share your progress and reports securely as needed.
To download the free app, visit our website at mymsaa.org/mobile.
This article represents the opinions, thoughts, and experiences of the author; none of this content has been paid for by any advertiser. The MultipleSclerosis.net team does not recommend or endorse any products or treatments discussed herein. Learn more about how we maintain editorial integrity
here
.

Community Poll
Do you live with any comorbidities aside from MS?