Behind the Words at MultipleSclerosis.net
Do you ever wonder about the sincerity in what we do here in sharing our views, the latest MS news, and especially inviting you into our daily lives with MS? I can assure you there is not a more heartfelt, earnest group of patient/caregiver writers organized in one spot on this world wide web.
Gathering for #HUConnexion17
Health Union, the parent company of MultipleSclerosis.net and their many other amazing health sites that connect people living with chronic conditions, just hosted their writers at #HUConnexion17 in Philadelphia. The crowd included over 80 people like me who write for Health Union Communities, their 15+ staff members and the founders of this amazing organization. We spent time together learning more about this amazing company's formation and future plans. Their leaders keep transparency and heart as core principles that guide each step of their business formation and growth.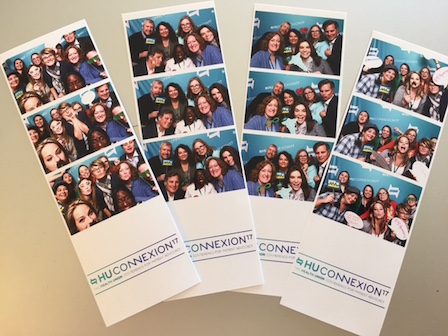 It was energizing to spend time in person with these other people who write for MultipleSclerosis.net, because they are much more to me than just other writers and people dealing with this disease – they are friends, confidants, co-conspirators, and family. There were a few people in our group who were unable to attend this gathering, and I hope they know how much they were missed. Travel is complicated and often tough or impossible for many people with MS , and our writers are no exception to that problem.
It takes a village
I suspect most of you have a favorite writer here … that special someone who has the same thoughts and emotions that you do about life with MS and draws you to MultipleSclerosis.net anticipating connections by reading their words. Each of us approaches life with our disease differently, and whichever writer you follow the closest, I agree wholeheartedly with your choice. Each person on this team brings a unique world view and is incredibly gifted in sharing that view through their words.
Spending time together with Ashley, Christie, Emily, Lisa, Nicole, Stephanie, and Tamara at #HUConnexion2017 was special for all of us, and I know that will translate into even more connections with you, our readers. The workshop presenters helped bring focus not only to our words but sharpen the goals of why we write for MultipleSclerosis.net - namely all of you who have become our readers and members of this community. Again, I offer my solemn word that in all we did and said at #HUConnexion17, you and this community remained at the heart of the conversation on ways we can continue to serve everyone in need and help you know you are part of our village.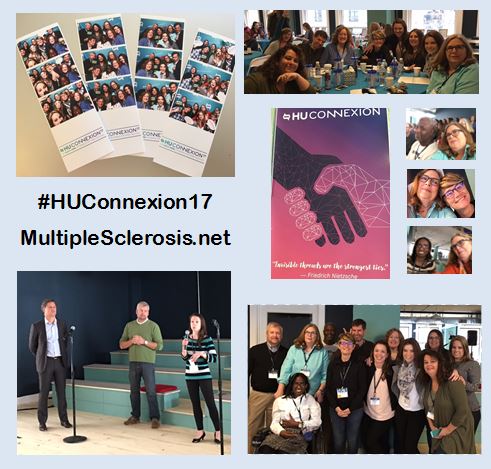 Give me a reason to smile
A smile can hide so many feelings. Fear, sadness, heartbreak...

But it also shows one other thing, strength. - Anonymous
If you follow us on Twitter, you were deluged with images of smiling faces at #HUConnexion17 as we posted our selfies and photo booth shots alongside pictures of the slides from presentations and the speakers. We wanted to share this experience with our fellow writers who couldn't be there in person and everyone else who is connected to us. It's especially important for everyone to see we can be happy and have healthy relationships despite living with MS. And we are strong, especially when we are together.
Wishing you well,
Laura
This article represents the opinions, thoughts, and experiences of the author; none of this content has been paid for by any advertiser. The MultipleSclerosis.net team does not recommend or endorse any products or treatments discussed herein. Learn more about how we maintain editorial integrity
here
.

Community Poll
Does anyone else in your family have MS?