Community Thoughts: What MS Means to Me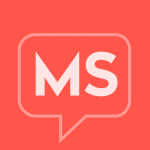 By Editorial Team

·

March 22, 2015
MS means different things to different people. So we asked our Facebook community: what single word or phrase sums up what MS means to you? Over 150 people were kind enough to share their thoughts. Here's what our community had to say…
To sum it up in one word, MS to me is…
Unpredictable
Cruel
Frustrating
Crap
Perseverance
Debilitating
Frightening
Torture
MonSter
Tiring
Scary
Uggghhh!
Blurriness
Changes
Balance, I can deal with a lot but if you fall over often it kinda keeps you home.
PAIN
Re-direction
Strength. Because you need it more than ever before; feel like you never have enough; but, end up with more than you ever thought possible.
Hopelessness
Traumatic
Debilitating
Exhausting
Worry
Horrible
Challenging
Aggravation
LOSS…of who I once was
Limiting
Money
Strive
Sad
Horrible
Compromising
Menacing
Hope
Dizzy
Inconvenient!
Disabling
Dependent
Careless
Pain & Suffering
Selfish!
Confusing
Weakness
Uncontrollable
Schizo
Detour
Life changing
Everchanging
My siblings
Unknown
Doubt
Loss
Misunderstood Multiple Sclerosis Survivor MMSS
Infuriating
Blows
Hell
Tired
Cruel Joke
Unpredictable nightmare
Insidious!!!!!!!
Determined
Mess
Russian Roulette
Uncertainty
Certain death
Multiple Strangeness
Game changer

To sum it up in a single phrase, MS to me is…
You just never know how you will feel at any moment.
Praise God because He's got me!
Strive and Survive
A BIG P.I.M.A.
"You can't control the wind but you can adjust the sails".
I wouldn't have picked this but I'm not going to let it ruin my life.
Don't give up! God bless us all!
Find a cure….
Loss of me
My disease has a mind of its own. I zig and it zags.
Every day is different. Some days I just can't win.
Take it one day at a time and pray for the best.
I continue to fundraise to find a cure for all of us!
It makes me a MeSs!!!!
Pain in the ***!
Forced into poverty and loneliness!
Keep trying
Always feel like I'm walking in 4 feet of water
Challenge to thrive
Making it through the pain….to go another day….
Fear of what's to come
There is no peace inside me, god help us
Total life changer
A force to be reckoned with-with few definites sadly…
Knocked to my knees – although if this literally happened we know I wouldn't be able to get up on my own.
Robs you of your life!
Keep on keepin' on!
It's trying!
Always on my mind
It sucks
Cruel trick of nature
I've already been sentenced to hell!
Catastrophic agony with a side of pain and cant breathe thrown in. Oh yeah and debt
Different problem every day
Sucks the life out of the family
At its mercy
Can't stand the PAIN!!!
My husband has MS and he says it's like playing baseball to the rules of hockey.
I want my life back
Grateful… for all I can still do
I don't think there is a word that can explain my MS.
How about you? What one word or phrase explains what MS means to you? Please share in the comments.