Community Thoughts: Finding Shoes for the Summer
Finding the perfect shoes can be really hard! Finding the perfect shoes that are comfortable, breathable and still look good during the hot summer months can be even harder! We asked our Facebook community what they love to wear during the summer and here's what they had to say:
Flip-flops or sandals work best for some
I live in flip-flops...because I can't stand anything touching my skin. Not great support, but the burning pain is so bad it's about all I can wear.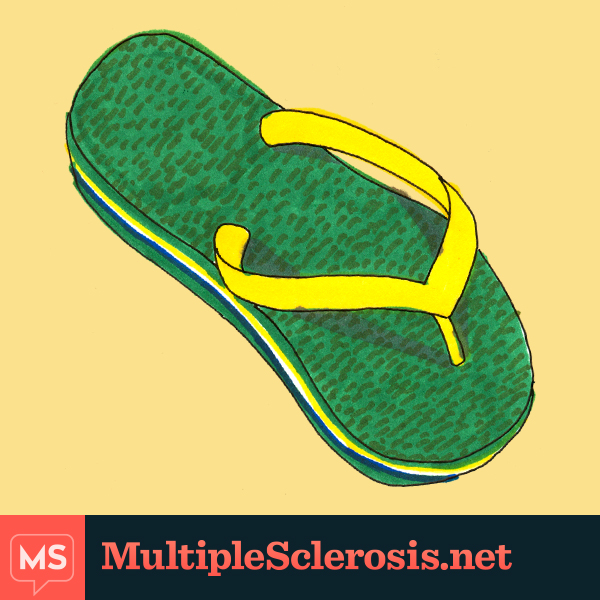 I couldn't wear flip-flops because I can't feel my feet and would walk out of them. But now I can thanks to Sketchers. Their flip-flops don't flip or flop and stay on my feet. Love them! Try them, you'll be amazed.
Fit Flops are awesome! They are stylish enough for church yet go with anything and they give me the support I need. Worth the price. When I am home though, I am alway bare footed because I am more stable that way.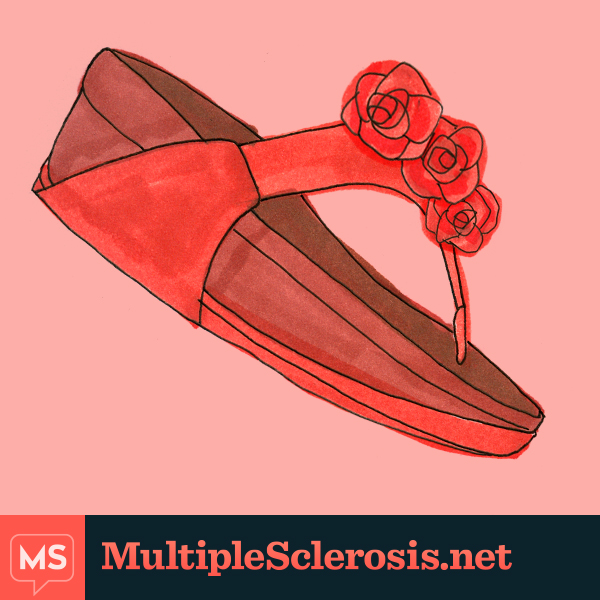 Can't wear flip-flops but use to love wearing them! Have to have support around my ankle/foot. So during summer I wear sandals with a zipper in the back. Love them. Winter: regular boots and shoes, socks, but I miss my high heels and stilettos.
I'm a sandals man, something without a lot of tread to wear off.
I live in Birkenstock sandles...so comfy!!!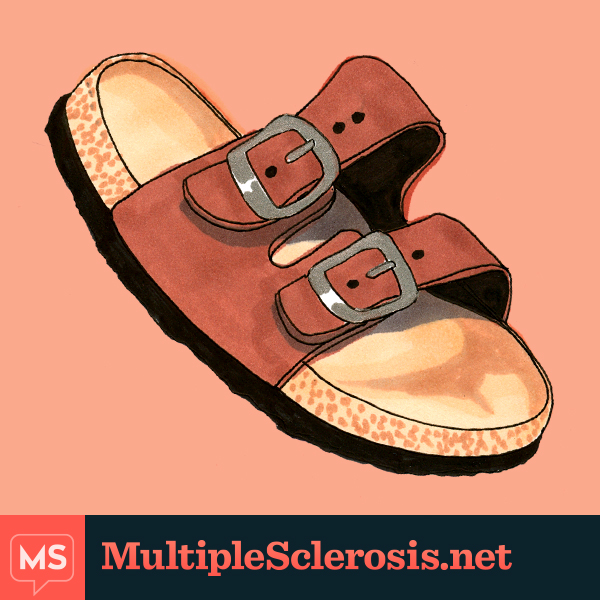 I wear sandals but I make sure they are good ones...comfort comes first. In the winter shoes with support...miss the heels but like to be safe too.
Certain brands such as Sketchers, Easy Spirit, Keens or Merrells seem to be the go-to shoes for many
I've spent the last couple of years wearing Skechers Go Walk 2. They weigh very little and allow me to bounce along (shuffling, really). They're worth trying on for size and can be worn without socks. I now have 4 pairs. If you need to wear socks, go up a half size. If it hadn't been for MS chat boards, I wouldn't have known.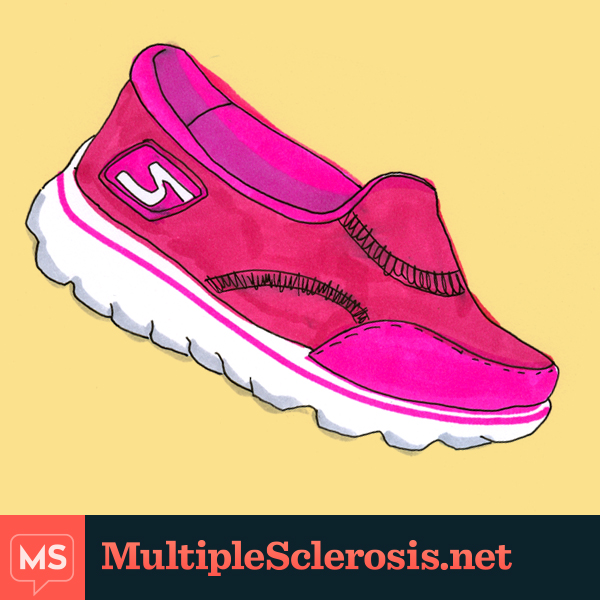 Sketchers Go Walks. They are light weight and padded and they come in many styles from sneakers to slip ons and some have a small wedge. They are the only ones I found that I can wear for many occasions. I found them at Penny's in store or online. They also have outlets where they are cheaper.
Since my fine motor skills make it hard to tie shoelaces I wear the Sketchers sneakers with elastic ties that slip on. Very comfortable with or without low or no show socks.
Love my Easy Spirit Traveltimes. If my feet feel too hot, I just slip them right off. I think I have a five year supply. I live in them!!!
Keens and Merrells. I go for the Mary Janes, can wear them to work, with or without socks. I live in them. Also, my husband bought me a pair of Haflinger wool slippers. I live in them at home. They are worth every penny!
Keens Mary Janes and Chacos. Both have great arch support and stability and both last forever. Spendy but well worth it!! I can wear them to work (cant wear athletic shoes) and my feet can breath and I'm not miserable at the end of the day.
When barefoot is the preferred way to go
I hate shoes period. Always have. Gave up any kind of stranglehold shoes, I have a few "going out" pairs, and then it's a pretty rare event. LOL! My feet feel like they are going to burn up in shoes. (And blankets are a NO!) Flip-flops or Ma nature are my top choices, and when it's truly cold I wear my hand knit socks.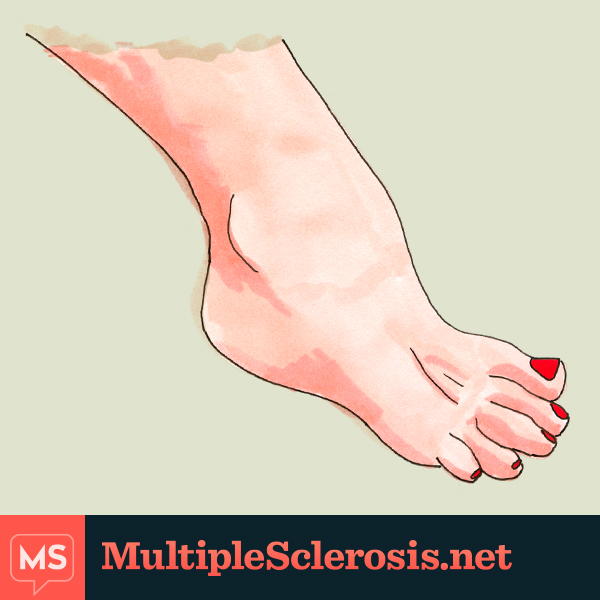 I am steady when I'm barefoot but when I go out I wear Adidas flip-flops. I can't wear tennis shoes. They are too heavy and cause my feet to burn. I miss my fun shoe collection!
Barefoot, my balance is better with no shoes at all.
If only I could walk around barefoot all the time! As soon as I put on a pair of shoes no matter how comfortable I become even more of a klutz.
Slips on can be easier to manage than tying laces
I cannot tie shoelaces so finding slip ons that are comfortable and have good support is hard.
I have given up on "elegant shoes" found a pair of "mens" boat/slip on shoes at KMART (I have wide feet) rubber soles cotton mesh slip on easily.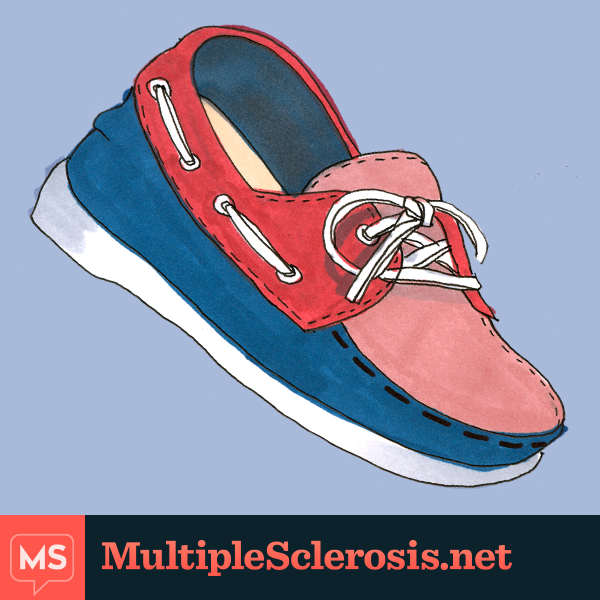 Slip on boat shoes from Kohl's. I got them because I recently couldn't tie shoes.
Slip on moccasins or open back slide ons. Haven't walked for awhile but try to put something on so I don't injury toes. In power chair and have rammed into walls.
I need flat shoes and I like to look nice. I like some Clark's mules and sandals. Hard to find a style with the 1" heel. Higher and my back is killing me in minutes...and I trip on nothing.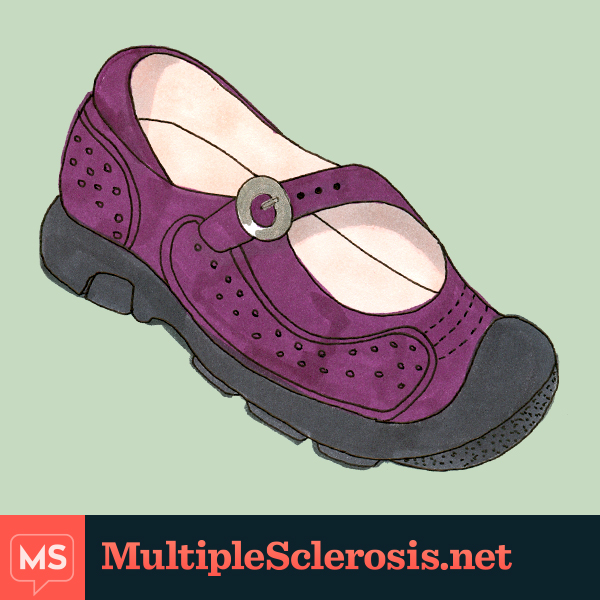 Tennis shoes or sneakers
I don't know about "breathable" per say, since I pretty much have to wear tennis/running shoes for my feet to stay uninjured. But, my choice for comfortable running shoes is Brooks brand Pureflow 3 or 4. These are the only shoes in my entire 26 years that do not rub me in one spot or another to the point of blistering and do not cause arch pain or heel spur flares. They are critical to my daily comfort level.
I have so many muscle spasms in my feet. I wear cotton ankle socks with tennis shoes that have a support slide in for my high arch. I miss wearing flip-flops except when I go swimming, I do wear them but just for a little while.
When I must wear shoes...Asics.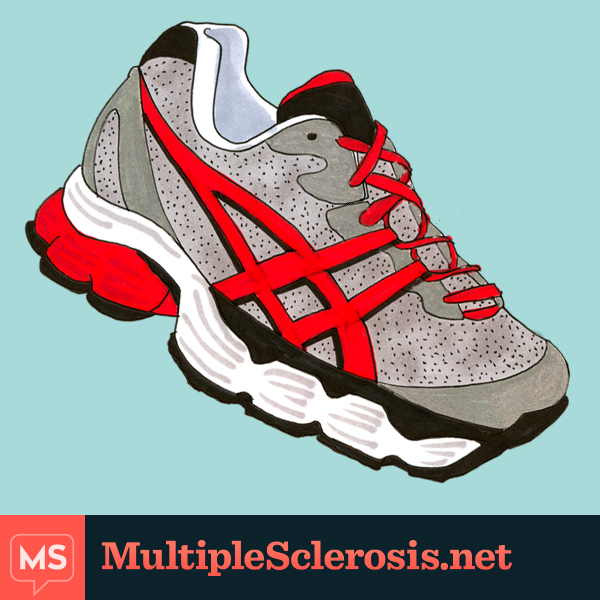 I'm fond of Salomon. Super breathable, mostly waterproof (all except the top where the mesh is), good support, great traction, & easy pull elastic laces.
My feet are SOOOO sensitive. Only tennis shoes, Reebok. Getting more difficult to tie them. Don't own a dress, because can't wear any kind of dress shoes. Have to have 2 pair of socks on at all times, and no bare feet or sandals. Feels like I'm walking on marshmallows. which takes me off balance even more. Very frustrating.
The search still continues
I am on a never ending search.
Hard time finding anything comfortable. Flat shoes are usually ugly and sandals are annoying because they have to be strapped to my feet or they make me fall...Hope to someday find a great pair or shoes and I will by enough to last a lifetime...style be damned.
Still looking for the perfect pair!!
I am so glad to see this post! I thought it was just me! So sorry others have this problem but now I know I'm not alone. I can't stand most shoes. I have a pair of Fit-Flops and a pair of sketchers go walks that are about 5 years old and wearing out. I can not find any suitable replacements and shopping is exhausting!
Are you still searching for the perfect pair of shoes? What works for your feet during the hot summer months? Let us know in the comments below!

Community Poll
I have the hardest time with my MS during the following season: