What is your 'physician experience' like?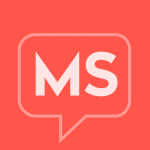 By Editorial Team

·

October 14, 2013
A majority of MS in America participants who were under the care of a healthcare professional were satisfied with the level of care received – 78% of respondents were either satisfied or very satisfied with their healthcare professional and only 6% were dissatisfied or very dissatisfied.
Study participants were most likely to see their healthcare professional twice a year (40.5%) or once every two to three months (39.3%) with most visits lasting anywhere between 15 minutes and one hour.
Although most patients were under the care of someone who specializes in Multiple Sclerosis (71.4%; n=1,323), many noted consulting with a variety of healthcare professionals including Family practice/internal medicine physicians, ophthalmologists, radiologists, Emergency Room physicians, psychiatrists, naturopaths, chiropractors, physical/occupational therapists, urologists, neurosurgeons, pain medicine physicians, rheumatologist, rehab specialists, gastrointestinal specialist, otolaryngologists (ENTs), acupuncturists, and massage therapists.
8.3% of respondents were not under the care of a physician (n=1,442). Concerns with cost/insurance issues were the most common reason for not seeing a doctor (45.8%, n=120). Other reasons for not seeing a physician included lack of local MS specialists, absence of symptoms, difficulty finding the "right" doctor, and fear/denial.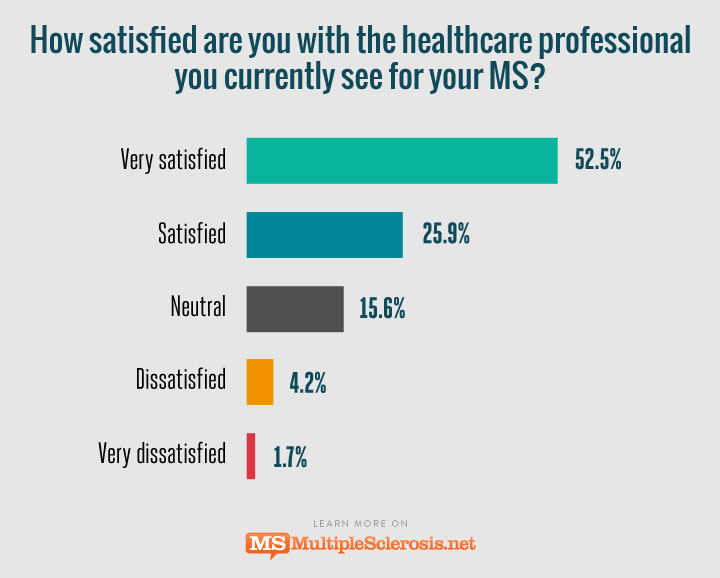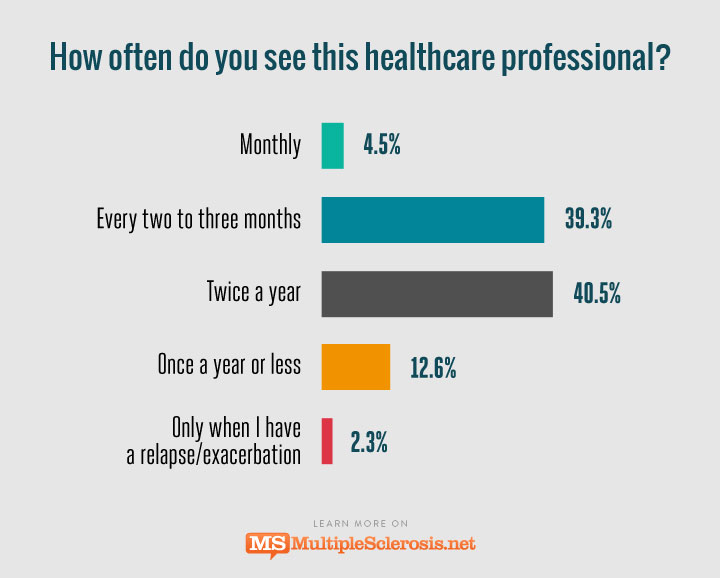 Tell us – Are you seeing an MS Specialist? How satisfied are you with the care you receive? How often do you see your doctor and how long do those visits typically last? Is there anything you would change? Please share in the comments!
The MS in America Study was conducted over the internet from November 2012 until January 2013. The primary goal of the study was to establish an understanding of the current state and trends of patients affected by Multiple Sclerosis. The survey included over 100 questions on a broad range of topics. A total of 3,437 people started the survey while 2,562 people completed the survey resulting in a high completion rate of 74.5%. To qualify for the survey, participants had to be MS patients over 18 years old and a US resident or US citizen living abroad.
The study was solely developed and funded by Health Union, LLC which does not manufacture, sell nor market any product to diagnose, prevent or treat MS or any other disease.