Hope and Collaboration: A Preview Of What I'll Be Writing About As A Blogger For CMSC's Annual Event
A few months ago I was asked by June Halper, CEO of the Consortium of Multiple Sclerosis Centers (CMSC) to be CMSC's first blogger. I've attended this annual event before but never as part of the press corps.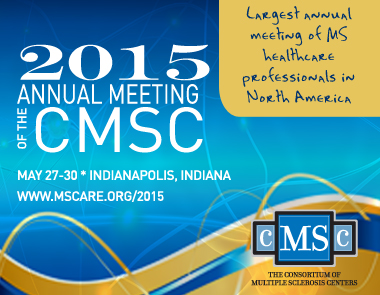 As a blogger and patient I was excited at the opportunity to see old friends, make new ones and hear about MS care and research at the largest and most comprehensive meeting on everything MS.
Being CMSC's blogger not only allowed me access into my choice of pages and pages of presentations, but I was also invited to events such as awards ceremonies and a small gathering to personally meet David Osmond, son of Alan Osmond from the original Osmond Brothers. Both father and son have MS. (More on that at a later date.)
Over the next few weeks I'll be sharing with you what I learned, including interviews with some of the medical professionals who presented in Indianapolis.
Get ready to be fascinated. Here are a few of the many topics I'll be writing about:
Cannibis and Cognitive Dysfunction
Cognitive Rehabilitation in Multiple Sclerosis
Using Social Media to Manage and Research MS
Factors in Gut Microbiome
Robotic Technology
Psychotherapy in MS
Lifestyle and Unconventional Medicine
The Progressive Alliance
Health and Wellness
Foundation of MS Centers (and the medical students, with their posters, who were awarded money from FMSC to conduct studies)
There were two words I heard over and over again last week. One was "collaborative" and the other was "hope."
I've attended many events over the years, yet I can't remember one where medical professionals come together and collaborate in such a professional, compassionate and respectful manner. It touched my heart.
Hope is something I always carry in my heart. During my time in Indianapolis it became stronger. My hope is that my posts will provide more hope for you, no matter how your MS manifests itself. Let me know how I'm doing.
I'd like to thank June Halper and everyone at CMSC (including the hard-working staff. None of this would be possible without them) for a week that was both inspiring and educational.
I'd also like to thank fellow MultipleSclerosis.net writers Christie Germans (along with wonderful Anna Jimenez) and Ashley Ringstaff for the fun time I had at lunch with you. It was wonderful to finally meet (and laugh) with you in person, and to catch up on our lives. I think these smiles say it all!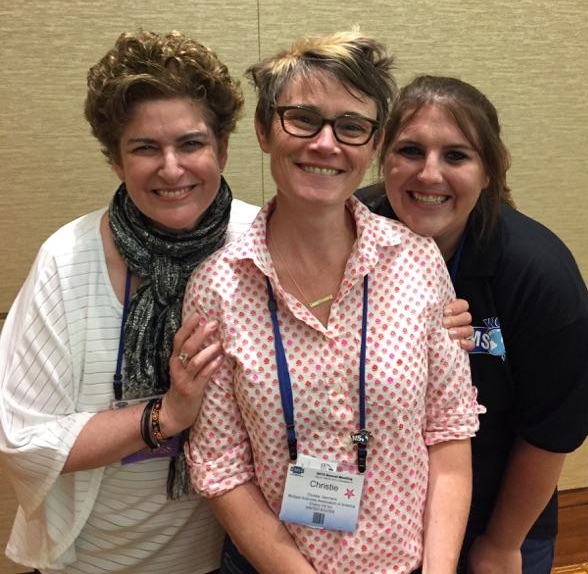 This article represents the opinions, thoughts, and experiences of the author; none of this content has been paid for by any advertiser. The MultipleSclerosis.net team does not recommend or endorse any products or treatments discussed herein. Learn more about how we maintain editorial integrity
here
.

Community Poll
For trips, which means of travel do you prefer and why?