How to Access Your EHR to Share with iConquerMS™
Did you know that you have a right to your medical records? It is the law. Most doctors and medical systems are now required to keep patient records in electronic format, called an electronic health record (EHR) or electronic medical record (EMR). But access to those records may not be easy and you may have to look in several places before you begin to find even a small portion of those records.
As a registered member of iConquerMS™ you are encouraged to submit EHRs to help fuel the largest patient-powered research network (PPRN) in the world to focus exclusively on multiple sclerosis.
What is an EHR?
Basically any electronic piece of information regarding your medical care can be considered an EHR. These digital records may include doctor's notes, lab test results, MRI reports, x-rays, family medical history, prescription medications, history of surgeries, or even diagnostic and procedure codes used for insurance billing purposes.
How can I access my medical records?
Your doctor may provide you with a continuity of care document or summary at the end of each office visit which then becomes part of your medical record. To share this document with iConquerMS™, you can use your printer or a mobile app such as Genius Scan to scan it, save as a pdf, then upload it to the iConquerMS.org website.
You have the right to obtain a copy of your complete medical record, including doctor's notes, but excluding notes related to mental health care. Doing so may become very expensive, however, with state-regulated charges for paper copies calculated per page. And, it is very likely that you would not know ahead of time how many pages would be included in your request. A modest 150-page record would cost $50 plus postage in Virginia.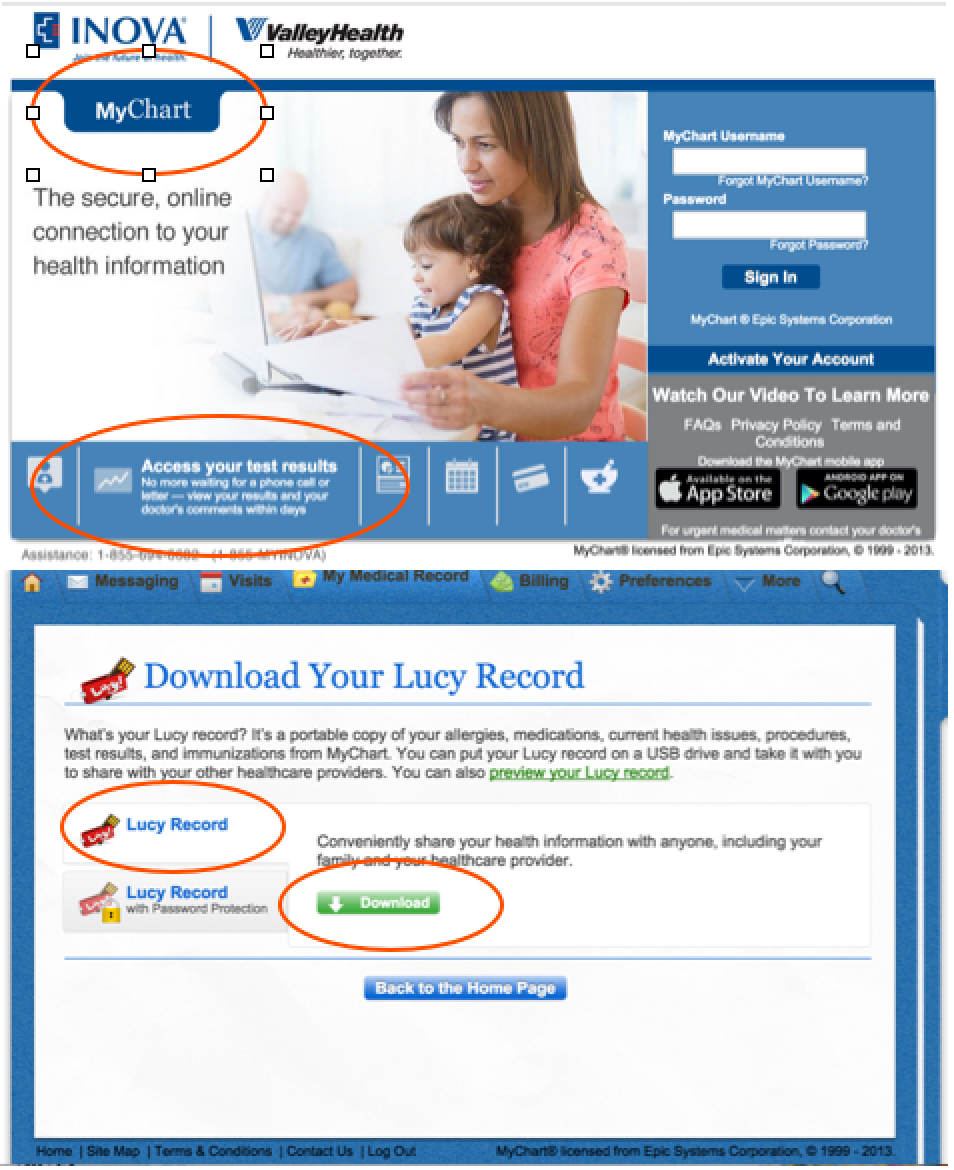 Many healthcare systems are required to offer a patient portal through which information is made available. However, the amount of information which may be easily accessed varies considerably by system. You may find full MRI reports, laboratory test results, x-ray images, or continuity of care documents, but you most likely will not find detailed doctor's notes.
If your healthcare system uses a "MyChart" patient portal powered by Epic Systems Corp, you may find the option to download your LUCY record which provides you with "a portable copy of your allergies, medications, current health issues, test results, and immunizations from MyChart."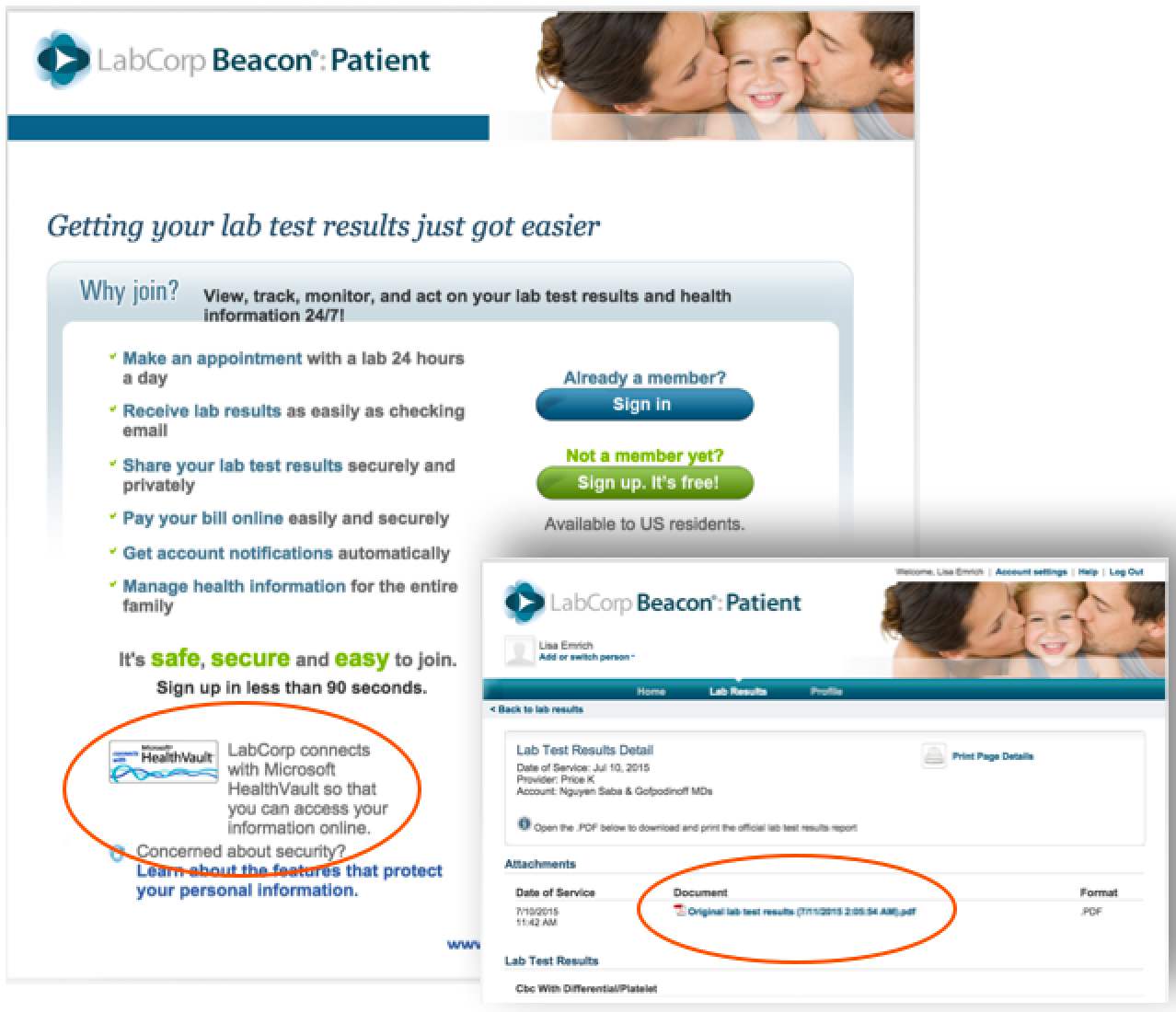 Some laboratory testing companies offer patient portal services, such as LabCorp Beacon®: Patient, where you can view, download, and print test results. LabCorp is one of many health providers that connects with Microsoft®HealthVault™ which offers "secure, online storage of health information."
Some insurance companies offer portals through which you can view and download claims information and Explanation of Benefits (EOBs).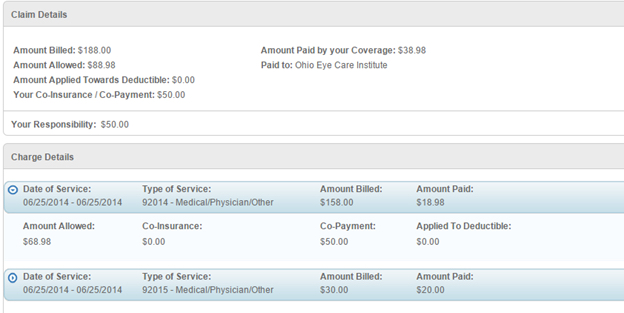 Although my company's EOBs do not contain meaningful health information, some insurance companies may include diagnostic and procedural codes on their EOBs that provide value in a large database such as iConquerMS™.
Why should I download my medical record?
As you will quickly see, no single doctor or healthcare system has your entire medical history and some of the information you find in your search may be contradictory, outdated, or inaccurate. As the patient, it is your right to collect and compile this information into a more complete record which you can check for errors and take with you to other doctors or facilities to same time and money.
If you are able to download portions of your medical record in pdf form through a patient portal, please do so. Not just for sharing with iConquerMS™, but also to begin building a folder of medical records you can keep on your computer.
You may not find records which are older than the date the portal was launched. Or, you may find that only the two most recent records are available as I was surprised to learn was a drawback of my own neurology clinic's portal.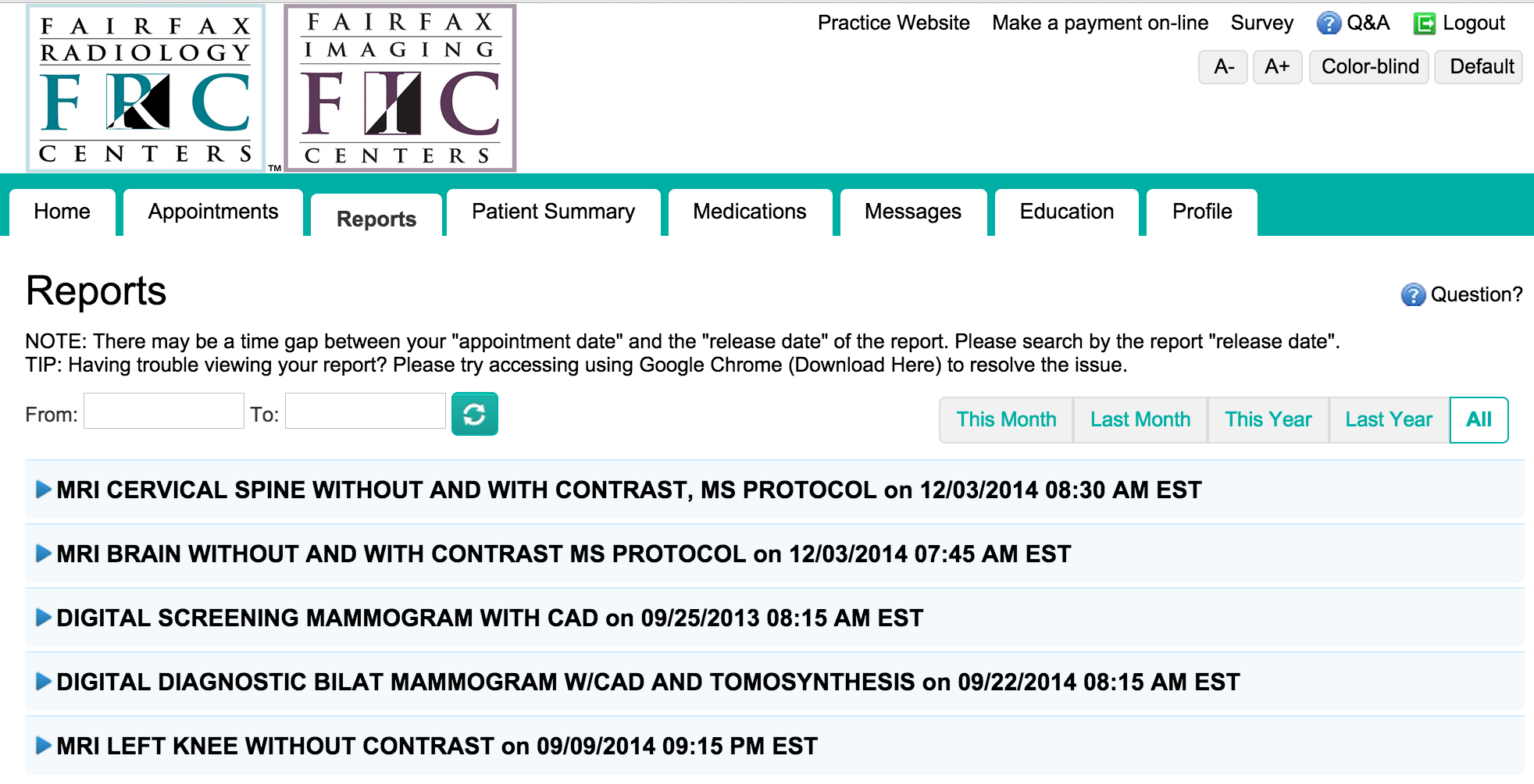 Now I wish that I had downloaded previous documents while they were still available to save me the trouble of searching through piles of paper at home that would eventually need to be scanned just so that I could share them electronically.
What do I do with all these EHR files?
You may notice that some systems assign file names that appear to be a random collection of letters and numbers. I prefer to rename these files and create folders on my computer in which to organize them.
Here are examples of how I choose to name EHR files that I store together in a folder on my computer dedicated to health records:
Lisa_Bloodwork_10Jul2015.pdf
Lisa_Mammogram_22Sep2014.pdf
Lisa_MRI_Brain_03Dec2014.pdf
Lisa_MRI_CervicalSpine_03Dec2014.pdf
Lisa_Simsarian_OfficeVisit_10Aug2015.pdf
Uploading EHRs to iConquerMS.org
The steps for adding your EHRs to the iConquerMS.org research database are easy once you've gathered your EHRs:
Save your EHR to your computer (use a file name meaningful to you)
Choose the file on your computer you wish to upload
Enter the provider name related to the document (ie, doctor's name, hospital, healthcare facility, pharmacy, laboratory, insurance company, etc)
Enter the EHR file name (if you don't want to change the name, leave this blank)
Enter additional descriptive information for your EHR (optional; this is only seen by you)
Click "Upload Your EHR"
Repeat steps 1-6 with another EHR file
Minor road bumps, aka troubleshooting
Some patient portals may use older programming technology which hasn't kept up with the most recent computer browser updates. While my local hospital system uses one of the most popular EHR systems, MyChart created by Epic Systems, I was surprised to discover that I cannot view or download my reports if I use the latest version of Chrome. However, if I switch to an older version of Firefox, I had no problems.
While you are going through the process of accessing each of the patient portals, I recommend that you create a list of each of the websites, urls, your screen name, login information, etc. With so many websites needed to manage your health information, it can become super easy to forget important details regarding any one of them.
Lisa Emrich | Follow me on Facebook |Follow me on Twitter | Follow me on Pinterest
This article represents the opinions, thoughts, and experiences of the author; none of this content has been paid for by any advertiser. The MultipleSclerosis.net team does not recommend or endorse any products or treatments discussed herein. Learn more about how we maintain editorial integrity
here
.

Community Poll
How well do people around you understand MS?