Why I've Decided Not to Explain Myself So Much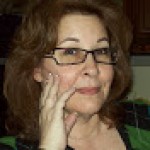 By Kim Dolce

·

February 11, 2016
In most ways, my life this year will be very much like it was last year except for one thing: I've decided to pull a Mary Poppins and stop explaining myself so darn much. Here's my source of inspiration:
Mr. Banks: Just a moment, Mary Poppins. What is the meaning of this outrage?
Mary Poppins: I beg your pardon?
Mr. Banks: Will you be good enough to explain all this?
Mary Poppins: First of all, I would like to make one thing quite clear.
Mr. Banks: Yes?
Mary Poppins: I never explain anything.
[exits]
_____________________________________________________________________________________
In my rather dim memory of seeing MARY POPPINS at the theater in 1964—and someone please correct me if I'm remembering this wrong– I think the above scene takes place after the children tell their father about several incredible-sounding outings with Mary and Bert, especially a tea party with Uncle Albert who gets them all laughing until they float out of their chairs and bump their heads on the ceiling. It's an empowering moment when one takes control of a confrontation by bringing it to a sudden halt. Imagine what might happen if we did some version of that? Here's a possible encounter:
HR to me, a temp worker with MS: "Kim, an employee has complained that you're parking in a blue space with no apparent qualification to do so. Are you disabled? Talk to me about this."
Me: "First of all, I'd like to make one thing clear."
HR: "Yes?"
Me: "I never explain anything."
[exits]
In this scenario it's possible that Kim would exit for good at the request of the client. Despite the fact that the HR staffer has asked an illegal question, we all know that office dynamics and social politics are complicated and we have to make on-the-spot decisions whether to disclose our condition while quickly assessing the real—rather than the textbook–consequences. Obviously Mary's control-via-dismissiveness tactic wouldn't quite work here. What I'm going for is more along the lines of that old chestnut: Pick your battles.
This idea isn't brand new to me; I've been putting it into practice for years and I'm slowly getting better at it. My ear is becoming more finely tuned to what lay behind the things I share in conversation. What motivates me to express myself the way I do? Am I merely being defensive? Is it ever at the cost of someone else's feelings or dignity or self-worth?  Does what I share add anything of value to that relationship? Is what I say merely displaying my ego like a peacock fanning out his tail feathers? Am I reacting to my fear of not being believed, and worse, not getting taken care of? Am I perhaps heading off what I fear might be ignorant, cynical or condescending judgments about me, my disease, my intelligence, my emotional self-awareness?
Stoic though I am, I get angry very easily when, for example, a specialist acts callous, egotistical, or dismissive. But my angry reaction to that behavior has, in my experience, made everything worse. They don't care about how they made us feel and we can't shame them into being contrite and helpful. Not to put too fine a point on it, the same rules apply in MS treatment scenarios that apply in the rest of life: Know your audience and kiss up to it if there's something you need that that particular a$$ hat can provide. It's a hard one to put into practice. It's not fair to us, but them's the rules and I didn't make them.
A rant of self-pity is a good thing in a multiple sclerosis forum. It's done in a safe place that will ensure a sympathetic audience and serves as a cathartic exercise for the rant-maker. But because of how I'm made, I try hard to focus on controlling my own behavior and stay in thinking mode, realizing that I have no control over other people's words, thoughts or actions. I know that I have a better chance at getting what I want and avoid a stressful confrontation if I do the counter-intuitive gesture of either flattering them—the best button to press if the doc (or whomever) is an egomaniacal narcissist–or its opposite, lowering the curtain of silence. Either way, we are protecting our vulnerable selves. It sounds as if it would be self-defeating, not to mention ass-backwards. How could we possibly get taken care of by not focusing on ourselves at all? It seems that the key is to focus on what we are there for and not on how we are being made to feel at the moment. In disease-related interactions, we offer facts in exchange for a diagnosis and treatment options, answer able-bodied people's questions about how we are, give and take support on disease forums, and communicate with our loved ones so they can better understand and help us.
Brevity seems to be the constant in all scenarios. A recent study showed that doctors interrupt after the patient has spoken for only seven seconds. If you pay close attention, you could probably assess a similar lapse in everyone else's attention span, too. And besides, how long do you pay attention when someone is droning on at you about themselves?
I'm not suggesting that we should grow a thicker skin and get over ourselves. That would be a dismissive, thoughtless thing to suggest, not to mention impossible. We're human, we are going to feel something, experience a rush of adrenalin, get shaky and red in the face, and have to manage some very strong emotions. But hey, firefighters and law enforcement officers do that every day during a crisis, it's their training. We'd have to train ourselves, but we can do it.
It's all about compartmentalizing. About saving our soulful talks for those to whom we can confide our deepest feelings, and follow separate scripts for doctors, kind or cavalier strangers, and those stinkers who like to press your buttons just for the fun of it. You don't owe anyone an explanation. But when you give one, best to treat it as though it is a gift of knowledge you spent many hours lovingly folding and wrapping in purple voile and sprigs of lavender. We can only hope they'll re-gift it with the same loving care.
This article represents the opinions, thoughts, and experiences of the author; none of this content has been paid for by any advertiser. The MultipleSclerosis.net team does not recommend or endorse any products or treatments discussed herein. Learn more about how we maintain editorial integrity
here
.