M.A.D. about MS
This article is part of an ongoing series about people who are Making A Difference (MAD) about MS. Visit Stuart Schlossman's interview.
Ashli's Message - Keep Believing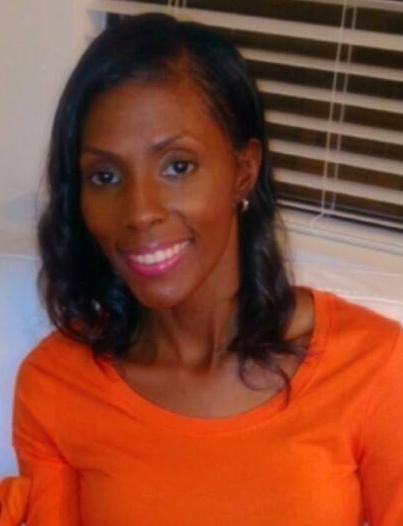 Ashli Hopson is a small slip of a woman who speaks in a voice so soft that you often have to lean in to hear her words. But make no mistake, she is a powerhouse and tells a story that screams to be heard. We sat down recently and discussed the work of putting her journey with multiple sclerosis into a book, "Sick, Not Stupid: the Memoir of Ashli Hopson," which is not yet published. [Image - Ashli Hopson, Activist & Author]
I asked Ashli about her diagnosis which came in 2007 when she was 23, just two weeks after her graduation from Auburn University, with her degree in Criminal Justice and Criminology. She explains with obvious passion in her voice what drives her to speak out about MS.
"I was heartbroken with the perception of the medical community and what they thought of a person who was told they had MS. My diagnosis was presented to me as a death sentence, but I knew I wasn't put here to die. When the nurse practitioner came in and said 'you have MS' with a dramatic pause waiting for me to fall apart, I looked at here and just said oh, ok. Confounded by my response, she went on to say, 'I have never seen a response like yours after being diagnosed with MS! Do you even know what MS is? I mean, do we need to put you on suicide watch?' I responded with, MS as in multiple sclerosis, yes? She confirmed yes and I explained I was not suicidal and asked for information on how to proceed from there."
Ashli had learned a bit about MS through her college classes; she knew having MS wasn't going to be easy but it also didn't scare her. She also wanted to be sure the diagnosis was correct and went through a number of doctors who were split on whether she had MS – 4 of the 8 doctors said she didn't have MS.  "The last doctor I saw said I have MS and I asked how confident are you and the doctor said 65%." That was enough for her to agree to start a disease modifying therapy, one of the interferon drugs. It may have been her first DMT, but not her last – she is now on her 5th medication.
So what is the message that has moved Ashli to write her memoir?
"I want people to know that just because you have health struggles today, they won't necessarily be there tomorrow. There is hope and I want to encourage people to keep believing and keep smiling. Others might feel distraught over their diagnosis and I want to be an example that it can get better. I've been blind twice. I've been in a wheelchair. But now I can see and I can walk." Ashli says she has had a "smorgasbord of MS symptoms," that didn't respond to the interferon drugs but she is doing much better now.
I asked what made her want to write this book and her answer is straightforward – "Writing the book was empowering and therapeutic. I got to put words to the emotions and it was an important part of my healing process." Ashli adds "it can be unnerving to talk about yourself and it is always difficult to decide how much to reveal. I bared my heart and soul as part of my writing therapy."
Ashli would like to encourage everyone who lives with a chronic disease to find a way to express themselves, and she thinks writing is an excellent medium. What would she consider good advice to others who live with MS and might be considering doing their own story? "If it comes to you, write it.  Especially write it down immediately so you don't forget. Even if it's just a simple idea, write it down. Writing it makes it tangible."
Ashli ties her education in Criminal Justice and Criminology into her volunteer work as an MS Ambassador for the Multiple Sclerosis Foundation. "I applied to be an MSF Ambassador because I wanted to help bridge the gap between people… My targeted demographics to educate include Police Officers and Firefighters so I can teach them the difference and how to identify an acute exacerbation versus inebriation in Multiple Sclerosis patients-- since the symptoms of both overlap. Also, speaking to local doctor's offices and MS Support groups is a passion of mine so they can better understand this disease from a patient's perspective and help newly diagnosed and current MS patients cope. Speaking to MS support groups is my favorite thing to do because I get to share where I once was and how with some lifestyle changes I was able to overcome my clinical diagnoses of MS."
Ashli is waiting for the final edit of her book to be complete before she begins her next project, which is another book, but this one will be a cookbook. "I talk about eating – we need to eat healthy to be healthy. I want to use a cookbook to teach people how to improve their health." Leading and educating,  Ashli Hopson is one of just many examples of  the people in our MS community working to make a difference for us all. Thanks, Ashli, for all you are doing.
-Laura
M.A.D. about MS is our series on people in the community Making A Difference.
This article represents the opinions, thoughts, and experiences of the author; none of this content has been paid for by any advertiser. The MultipleSclerosis.net team does not recommend or endorse any products or treatments discussed herein. Learn more about how we maintain editorial integrity
here
.

Community Poll
How well do people around you understand MS?