MAD About MS: The Boston Home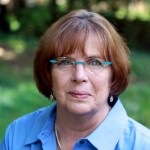 By Laura Kolaczkowski

·

November 8, 2016
The Boston Home is Making A Difference for people with neurological disorders who require residential care. To give an abbreviated background, The Boston Home for Incurables was opened in 1881 by Cordelia Harmon, who saw a need for residential care for people with chronic illness discharged from hospitals and who be cared for at home. "Incurables" was later dropped from their name and The Boston Home's rich and fascinating history can be read at their website.
Over its 135 year history, Harmon's vision and the mission of The Boston Home have remained the same. Opened as a charity home for 8 residents, The Boston Home is now a not-for-profit residence for 96 adults with advanced progressive neurological diseases (primarily MS); a site for a socialization and wellness day program, B.Fit! for wheelchair users living in the community; a center for education of healthcare professionals; and a test bed for assistive technology discovery. A wide variety of programs and services are grounded in standard setting clinical care to provide residents with a life rich with options.
Over time The Boston Home developed an expertise in the care of adults with advanced progressive MS and other neurological diseases while remaining true to the idea of providing a home. All residents, outpatients and day program participants are wheelchair users. Today The Boston Home has a lengthy waiting list of people who want to move into their facility. Nationally recognized for the use of assistive technology and customized wheelchair adaptations, The Boston Home enables residents, all of whom are paraplegic or quadriplegic, to create lives not defined by their disabilities by offering  art classes and a resident organized iPad users group, as well as the card groups and other social activities you might find at other nursing homes. Residents also engage in MS advocacy work and help advance research and education. Unlike the traditional geriatric nursing homes The Boston Home residents are younger with an average age of 57, active and intellectually curious.
I learned about The Boston Home through an email telling me they were hosting a 2-day MS Fellows Educational Conference at their facility. The Boston Home is one of fewer than ten residential places in the US that is almost exclusively dedicated to the care of people with advanced MS and provides a great place for healthcare providers to interact and learn directly from these residents instead of just in a textbook.
I had the opportunity to talk with Marva Serotkin, President and CEO, about this unique facility, and learn more about how it is different than a traditional nursing home. Following is our conversation about The Boston Home.
LK: What makes the Boston Home different and who comes to live there?
MS: We are a community of individuals, people who have lived at home but have exhausted services in their community or from family members to stay there. These people come to us and have a new community to live in, where they have a new life and opportunities. We are different than nursing homes, our residents are younger, we know about multiple sclerosis, and we can help them adjust to the move. If people allow themselves to think of this as a new life, they can be very successful at the Boston Home. We offer all kinds of programs and opportunities to integrate into this new community.
LK: Can you tell me more about the type of people who come to the Boston Home:
MS: Most people spend a long time thinking about moving to the Boston Home. We are in conversation with people with MS all the time about this decision. When the time comes, it is usually because staying at their home has become really a struggle and they have to make a change. Some people are reluctant, but some can't wait.
What we can give people is a new life. For example, one woman told us when she was home her daily routine was her husband would put her on the couch and she would spend the day there waiting for him to come home. Now that she is here, she is very active. She still has her family, but she also has a new life here with more opportunities to live a fuller life.
LK: Can you tell me a bit about the cost of living at The Boston Home?
MS: The cost of private pay at The Boston Home is $350 a day, but almost all of our residents are on Mass Health (Massachusetts Medicaid insurance). This is the similar type of coverage throughout the country when you don't have assets, you are eligible for Medicaid pay for care.
LK: The Boston Home recently hosted an NMSS Fellows workshop. What is special about this program?
MS: The goal of The Boston Home has always been to educate others about caring and residential care. Our mission is to extend our knowledge and expertise as far as we can. When we do education for Fellows, they get a chance to learn about care in advanced MS disease. We know neurologists become de facto internists and it's important for them to learn more about treating advanced MS. When they come here, they hear from family members and residents on what is helpful as physicians to attend to. The group leaves here saying The Boston Home workshop was one of the most important experiences of their fellowships.
LK: Are there other students who come to your place to learn?
MS: We have students in just about every discipline come here as part of their school work, including interns from nursing, medical doctors, physical therapy and social work. It is a wonderful opportunity for them and unlike other fields, our interns stay a long time and get to really know our people. They go into the field well prepared to help others with MS. This is important because not only do they learn the didactic (instruction) part, but they also see our residents living with the disease and how to do that well.
LK: I see research is one of the activities residents at The Boston Home participate in.
MS: We are not involved with drug research, but we do other studies. We do a lot with MIT (Massachusetts Institute of Technology) and Northeastern University in the areas of technology and adaptive technology.  We have a Wheelchair Enhancement Center where students can work on new technologies. We also have the B.fit wellness program and people who are not residents of The Boston Home come to that as well.
Marva had another commitment and had to leave our phone conversation, so I continued on with Florence Rawls, Development Director.
LK: As the development director, can you tell me more about the needs?
FR: Our fundraising helps to cover the cost of things that are not covered by Medicaid. That would include art classes, our outings and wheelchair customizations. You were talking to Marva about the goals of the education programs. We also sponsor a conference for physical therapists, and after they are done here they can take back what they learned from working with our residents and translate that to their own organization and disseminate the expertise.
In all of our education programs we want them to understand the human being. The students from MIT participate in the training principles and practices of assistive technology, but when they are here they speak with the person and understand what their read needs are.
LK: Can you tell me a bit more about what the residents at The Boston Home give back to the community?
FR: We have residents who volunteer their talents, too.  Four of our residents have education backgrounds, and they are tutoring some of our own CNA (certified nursing assistant) workers on their English and math skills. We have volunteers in wheelchairs (with MS) who come from outside The Boston Home to help us. One of our residents had a progressive neurological disease and was very disabled, but she had been a teacher and her students continued to come to her here to be tutored. It is so humbling and moving – there are great people here and they continue to give.
__________________________________________________________________________________________
There are few places like The Boston Home in the US dedicated to creating a home for people with MS, and I hope you will take the time to look through their website and be inspired that life in a residential facility doesn't mean just waiting for the end of life to come. I'm glad I could share a bit about how The Boston Home is MAD About MS – Making A Difference about MS for people with the disease, their family members, healthcare providers and students.
Wishing you well,
Laura
This article represents the opinions, thoughts, and experiences of the author; none of this content has been paid for by any advertiser. The MultipleSclerosis.net team does not recommend or endorse any products or treatments discussed herein. Learn more about how we maintain editorial integrity
here
.