March Is #MSAwareness Month on the new mymsaa.org!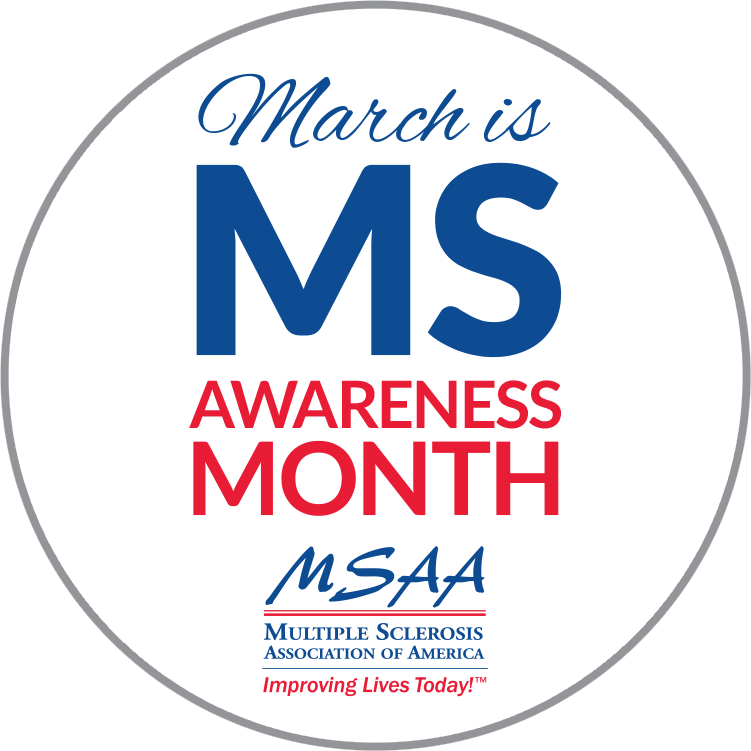 As you probably know already, March is officially recognized by MSAA, our friends at MultipleSclerosis.net, and other MS organizations as MS Awareness Month! This important and unique time of year allows us to raise national awareness and understanding about multiple sclerosis, its symptoms, impact, and – most importantly – the inspirational people in our community who are coping with the day-to-day challenges of living with MS.
MSAA has focused this year's campaign on two MS symptoms as well as the often overlooked issue of relapse management. We invite you to learn, engage, and develop a better understanding of the highlighted topics below during the following weeks this March:
Walking and MS Awareness Week(week of March 7, 2016):
Difficulty in walking is one of the most common issues for individuals living with MS. Sponsored by Acorda Therapeutics, this campaign will feature comprehensive information on managing walking and MS, along with a newly developed video and survey. Information can be found on MSAA's website at mymsaa.org/walking.
Pseudobulbar Affect Awareness Week(week of March 14, 2016):
Pseudobulbar affect (PBA) is characterized by sudden, uncontrollable expressions of laughter or crying without an apparent trigger. Supported by Avanir Pharmaceuticals, insights into the cause of PBA and guidance on discussing it with your doctor are presented in a new video titled, "Why Do I Cry or Laugh Inappropriately?" Additionally, the MS community can take a brief survey which addresses PBA and learn more supportive information on our website by visiting mymsaa.org/pba.
MS Relapse Awareness Week (week of March 21, 2016):
MS relapses (or exacerbations) are initially experienced by most people diagnosed with multiple sclerosis. During a relapse, individuals have a temporary worsening or recurrence of existing symptoms or the appearance of new symptoms ranging from a few days in duration to a few months. In collaboration with the Multiple Sclerosis Foundation and supported by Mallinckrodt Pharmaceuticals, this final week of the campaign will feature a newly developed relapse quiz as well as a video, webinar, brochure, and other tools, all available on MSAA's MS Relapse Resource Center.
In addition, we will also be offering a free "March Is MS Awareness Month' badge icon that you can download & share on social media and with your family & friends to spread awareness and better understanding of MS to everyone.
Check back at our website mymsaa.org throughout the month of March for more!
This article represents the opinions, thoughts, and experiences of the author; none of this content has been paid for by any advertiser. The MultipleSclerosis.net team does not recommend or endorse any products or treatments discussed herein. Learn more about how we maintain editorial integrity
here
.

Community Poll
How well do people around you understand MS?