MS Research: A Very Special Message
Hello to everyone – you might already know us from our 'expert' roles here at MultipleSclerosis.net. You might even follow us on our personal blogs at our home sites. But do you know we are all also committed to advancing MS research, especially research that is designed and focused on the person with MS?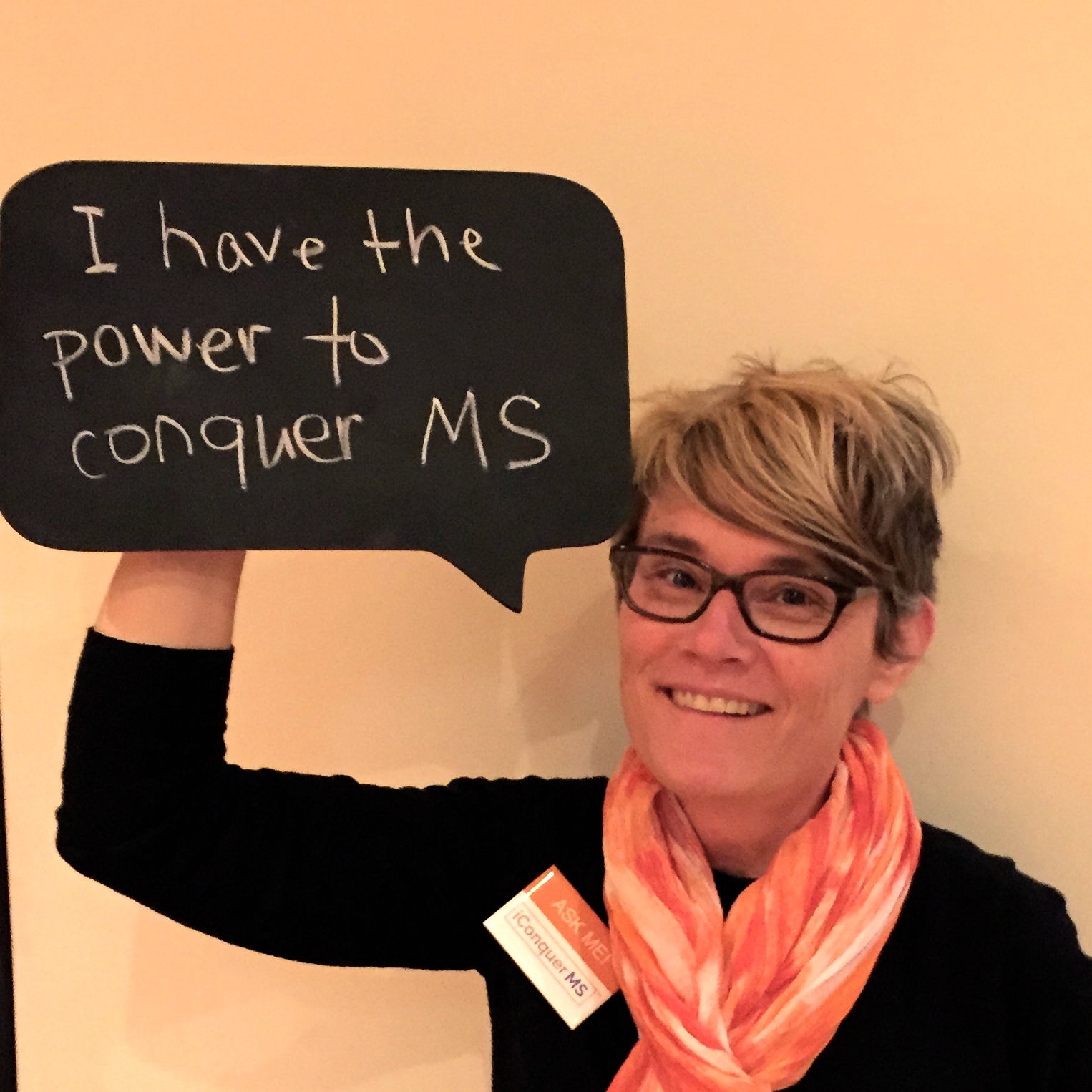 We demonstrate that commitment as active members of the governance structure of iConquerMS™, a patient led initiative to revamp how research is done and research topics are selected. iConquerMS™ includes the voice of people living with MS at every step.
There is so much more we can share, but all of that is also available on the website www.iConquerMS.org, so we won't bog you down with all the fine details here. Please visit the website and learn more. [Image 1: "One of my favorite things about iConquerMS is knowing that my data truly has power. And, as we gather more data from others living with MS across the USA, we will get significant insight into symptom management, therapies, rehabilitation, and, fingers crossed, get closer to a cure. I invite you to join iConquer today." - Christie]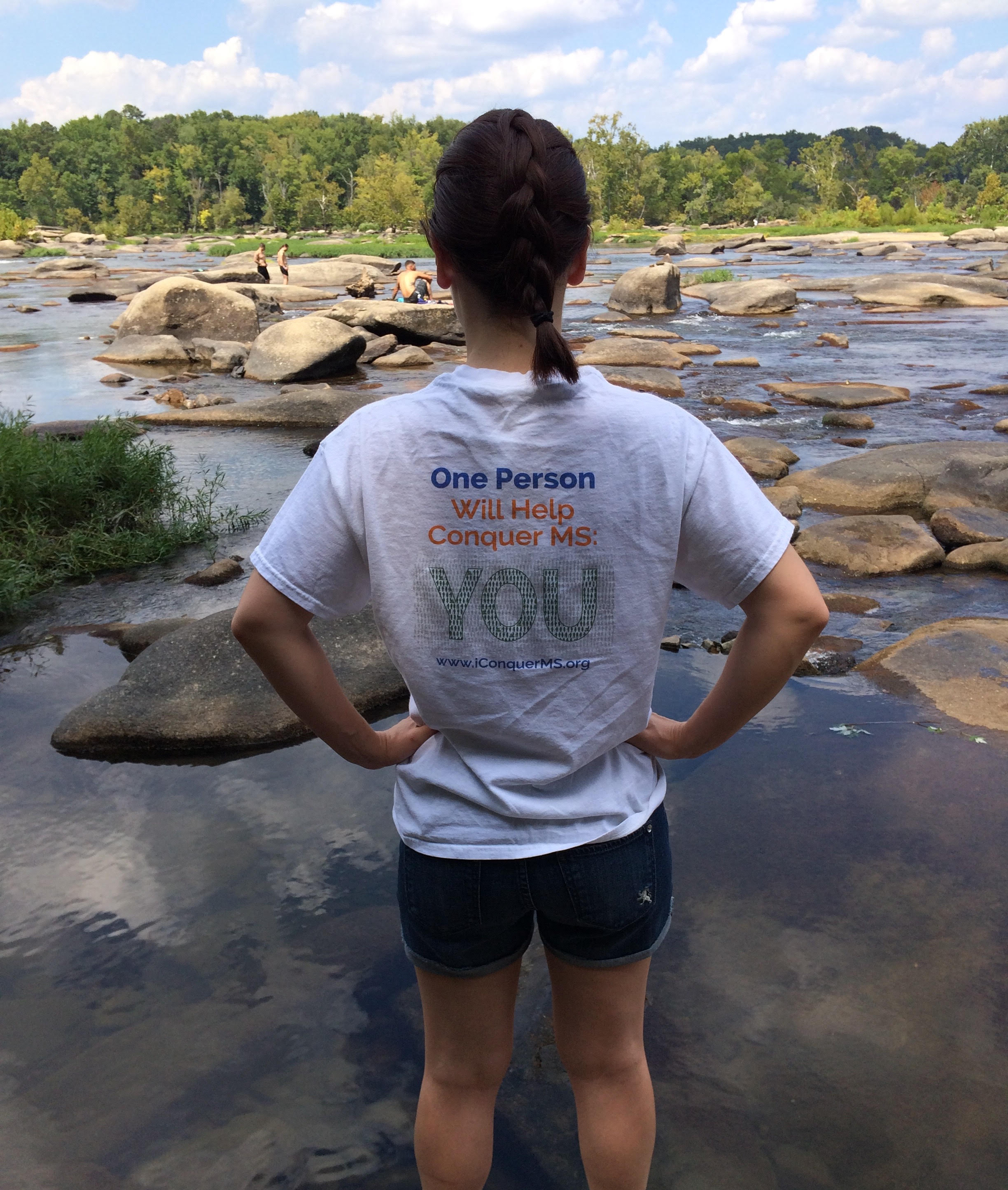 What's important to share right now is WE NEED YOU and your health care information to help us move forward. We are quickly approaching the end of Phase 1, and we need to finish strong with at least 2,600 people with MS enrolled – this leaves us with a goal of getting approximately  350 more people to join us in the next few, short weeks. If just one out of every 15 or 20 people reading this takes the small amount of time to register and share at iConquerMS.org, we will easily reach this goal.  We'll even toss in an iConquerMS™ t-shirt for people who are new to the site and complete the surveys.  Once you register and complete the surveys you'll receive an email from the iConquerMSTM team about receiving your t-shirt. [Image 2: Stephanie is on the lookout for iConquerMS™ participants everywhere she goes.]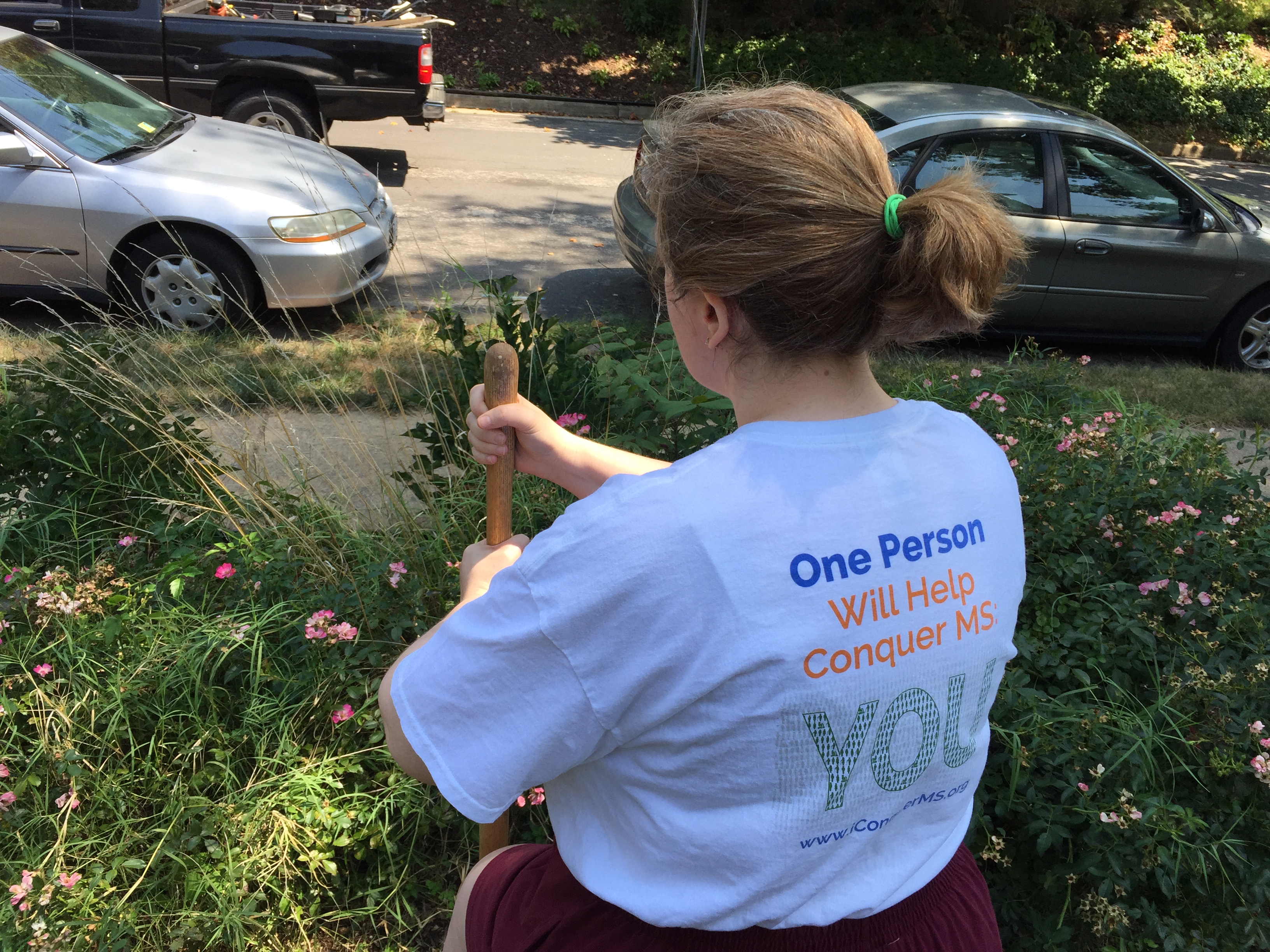 We have exciting news to share about the future of iConquerMS™ too – we have been approved for funding this project for an additional three years once we successfully complete Phase 1. This means with your help, we can move forward in Phase 2 with more patient driven research.
Will you spare the time to help research a cure for MS? This is something you can do on your computer from the comfort of your home. Just click on the orange GET STARTED button on the registration page at iConquerMS.org, and follow the instructions to share your information. [Image 3: Lisa says 'I ConquerMS. Can you dig it?']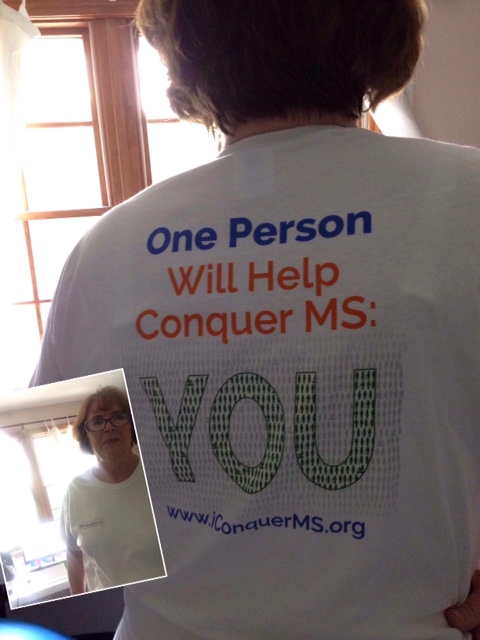 What's that? You say you have already joined? Thanks – be sure you have completed all of the survey selections and also share a bit of your electronic health record, too. Getting those EHR bits are another important part of moving forward with iConquerMS™. Lisa explains more of what this means and how to do this in her article. [Image 4: Laura's lighting up MS research through iConquerMS™]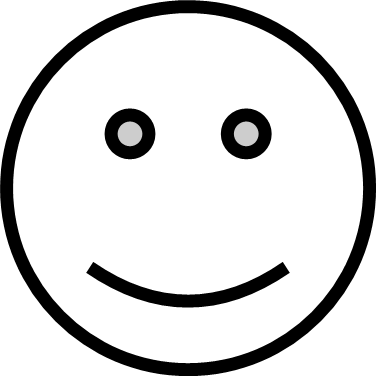 Are you wondering how this is different than other MS registries? This one is designed by people with MS and for people with MS. iConquerMS™ is endorsed by the major MS organizations including NMSS, MSAA, MSF and CanDo MS. We are happy to share news that we are also collaborating on research with the other major MS registry, NARCOMS, and we are doing complementary and collaborative studies. [Image 5: If Marc Stecker, Wheelchair Kamikaze, had not sent his iConquerMS t-shirt out to the laundry, we would have a better picture of him here.]
Please join us at iConquerMS™ - this is an opportunity for all of us to demonstrate our power over MS.
A big THANK YOU! from all of us-
Stephanie Butler Buxhoeveden
Lisa Emrich
Christie Germans
Laura Kolaczkowski
Marc Stecker
This article represents the opinions, thoughts, and experiences of the author; none of this content has been paid for by any advertiser. The MultipleSclerosis.net team does not recommend or endorse any products or treatments discussed herein. Learn more about how we maintain editorial integrity
here
.

Community Poll
How well do people around you understand MS?