Ocrevus: A Patient's Story
Pamela Arterbridge kept busy with her family and her career as a hairstylist  for 25 years, but knew there was something not right.  "In the beginning I had brain fog and fatigue that went on for a couple months. I knew something was wrong and went to my family doctor who said I had low Vitamin D," Pamela said.
'I never started to feel better, and then one day I woke up and I couldn't feel my feet.  I thought it came from my work and standing on my feet -  I was always flying fancy and worked in high heels."   But that numbness was soon followed by trouble putting words together and vertigo.   In 2015 her life was about to change.  "It was like I was drunk – I went to the ER and they admitted me to the hospital, and found out it was not a stroke and not my heart. But they ran a lot of tests" said Pamela.  Instead, she found out it looked like she had multiple sclerosis, and was eventually referred to a neurologist for a formal diagnosis.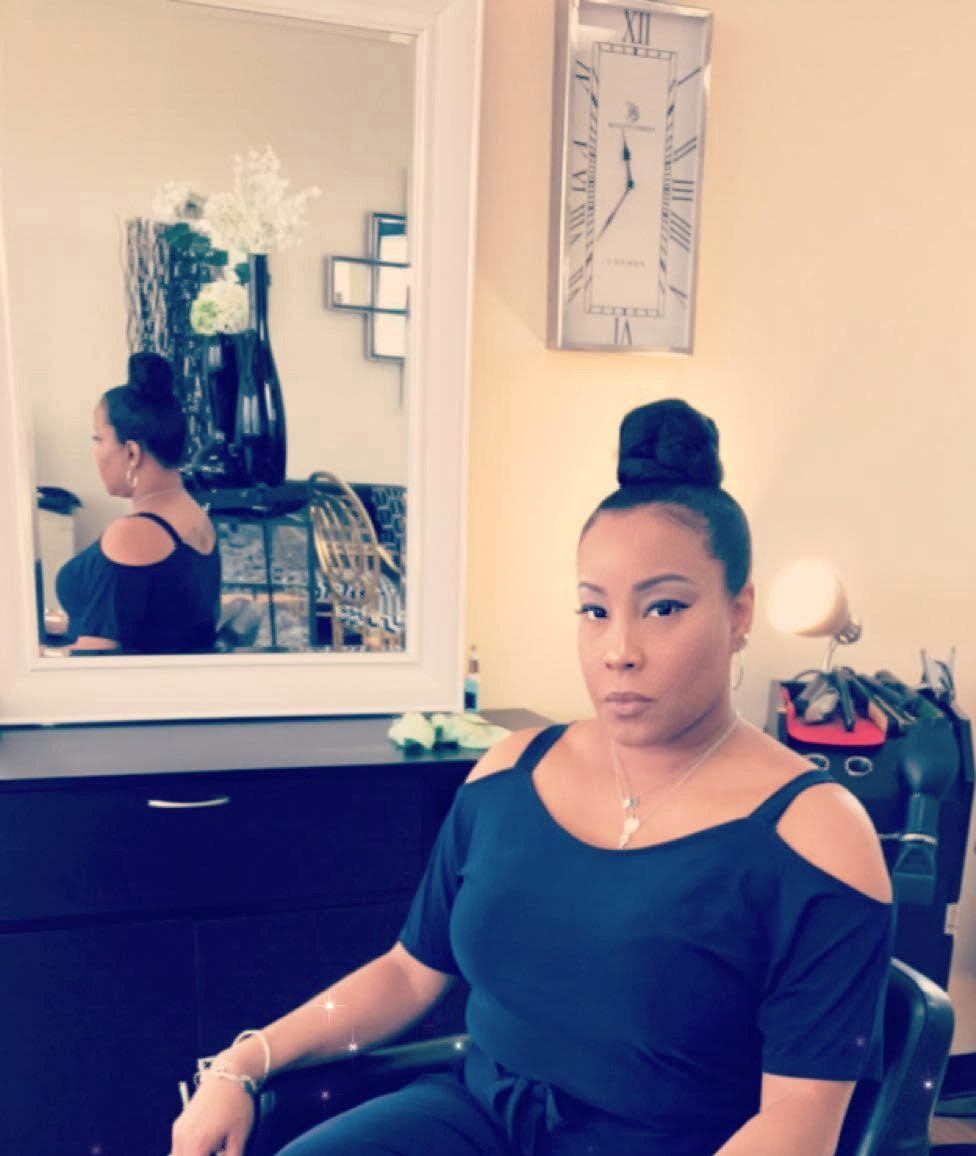 Photo credit: Courtesy of Pamela Arterbridge
Second Opinions Can Make a Difference
"That neurologist said she was not going to diagnose me because I only had one band in my spinal fluid and just three lesions," Pamela explained.  "I can barely walk and I felt like I was going to fall. Really,  I thought, you're not going to offer anything to help me? I could barely walk out of her office and I got very depressed," Pamela recalled thinking.
But that doctor also said she could get a second opinion, and she contacted the local MS Center at Ohio State University, where she was told it would be several months to get an appointment. Her support system of her mother and her grandmother took over, and Pamela says they called the OSU MS Center almost every day to see if there had been a cancellation and if  her appointment might happen sooner.  "I was suffering," she said. She laughs when talking about her first appointment with Michael Racke, MD, Department of Neurology at The Ohio State University Werner Medical Center "It was like my entire family wanted to go - My mom, my dad, my sister, my daughter, my niece, my husband . So when Dr. Racke walked in the room and saw everyone, he was like 'wow' and could see I have a big support system."
Trust in the Doctor
"I felt comfortable immediately with Dr. Racke and his experience and his knowledge."  She initially started therapy on an injectable drug, but had problems with site reactions, some of which were serious enough that she went to the emergency room thinking it was a larger problem. Her problems with the drug sent her back to Dr. Racke to look for other treatment options and he offered her the opportunity to be part of the study of ocrelizumab.
"I became part of the research trial - I wasn't sure about being a part of any clinical trial but I thought I would try it because I trust Dr. Racke,   I didn't know what to expect the first time for my ocrelizumab, so I cancelled all of my clients. I thought I would have a reaction, but Stephanie (Dr. Racke's nurse) said I would be fine and she was right."
Pamela, who lives in the greater Columbus area and is now 46, has had three rounds of ocrelizumab and enthusiastically says "I have had no problems. I feel great. I feel great  …no side effects. I feel great!" The MS symptoms that had made her miserable are now gone. "Every now and then I feel something different in my feet, but I can ignore that because it's nowhere near what I had experienced in pain and numbness before I started ocrelizumab.  Another thing I like about it is I go every six months – I don't have to think about it every day when I would take a pill or a shot"
Sharing her Experience and News
"I have a client who was diagnosed with MS the same week I was," Pamela said. "We share our stories and then her sister just got diagnosed this year.  It's funny because she called me the other day and asked if I had heard about the new drug that had been approved and that here was a story about it in the Columbus Dispatch.  I said no but I'll look it up and call you back … it is the drug I am on and it was about my doctor, Dr. Racke. So that was how I found out ocrelizumab was finally approved by the FDA."
"I really brag about my experience and what I go through – I tell them it may be a good therapy for them, too," said Pamela who then took a big pause to compose herself and apologized for getting emotional talking about her diagnosis and what having this new drug available for her friends and others might mean for them. "I'm so excited that the FDA has finally approved this so more people can get the opportunity to see if it can help them with their disease.  I'm sorry to get emotional but I am super excited.  People want to know more and I'm so happy to talk with others and share my experience with Ocrevus."
Pamela credits ocrelizumab for halting the progression of her disease and now talks openly about her diagnosis, living with a chronic illness and what else her future holds in place of worrying about MS.
Wishing you well,
Laura
This article represents the opinions, thoughts, and experiences of the author; none of this content has been paid for by any advertiser. The MultipleSclerosis.net team does not recommend or endorse any products or treatments discussed herein. Learn more about how we maintain editorial integrity
here
.

Community Poll
Have you ever heard someone say the following: