Stories to Inspire: MSAA Supporter Runs to Honor Her Father
The Multiple Sclerosis Association of America (MSAA) is taking part in several endurance events across the nation in 2017 and 2018! These endurance events (including 5Ks, 10KS, half marathons, full marathons, and muddy obstacle courses) allow members of Team MSAA to raise funds for MSAA's free programs and services.
MSAA is lucky to have many amazing participants on Team MSAA – including Rachael Scharett. Rachael will be running in the Walt Disney World Marathon Weekend in January 2018. However, Rachael's running challenge is far from ordinary. She will be running in the "Dopey Challenge," which consists of a 5K, 10K, half marathon, and full marathon over the course of four days – 48.6 miles in total!
While the Dopey Challenge may be intimidating for most runners, Rachael saw it as an opportunity to honor someone special in her life. Rachael's father, Dan, has lived with multiple sclerosis for 25 years, but his sense of humor and do-it-yourself attitude has never faltered. "He jokes around with our family, friends and neighbors. He still pushes himself to do things around the house and yard that even the healthiest individuals would hire someone to do. It was his motivation and drive that inspired me to run the Dopey Challenge at the 2018 Walt Disney World Marathon," said Rachael. "Seeing him fight to live a fulfilled life despite his MS motivates me to do things I would normally consider too hard."
To read more about Rachael and her challenge, or to donate to support her, we invite you to visit Rachael's fundraising page.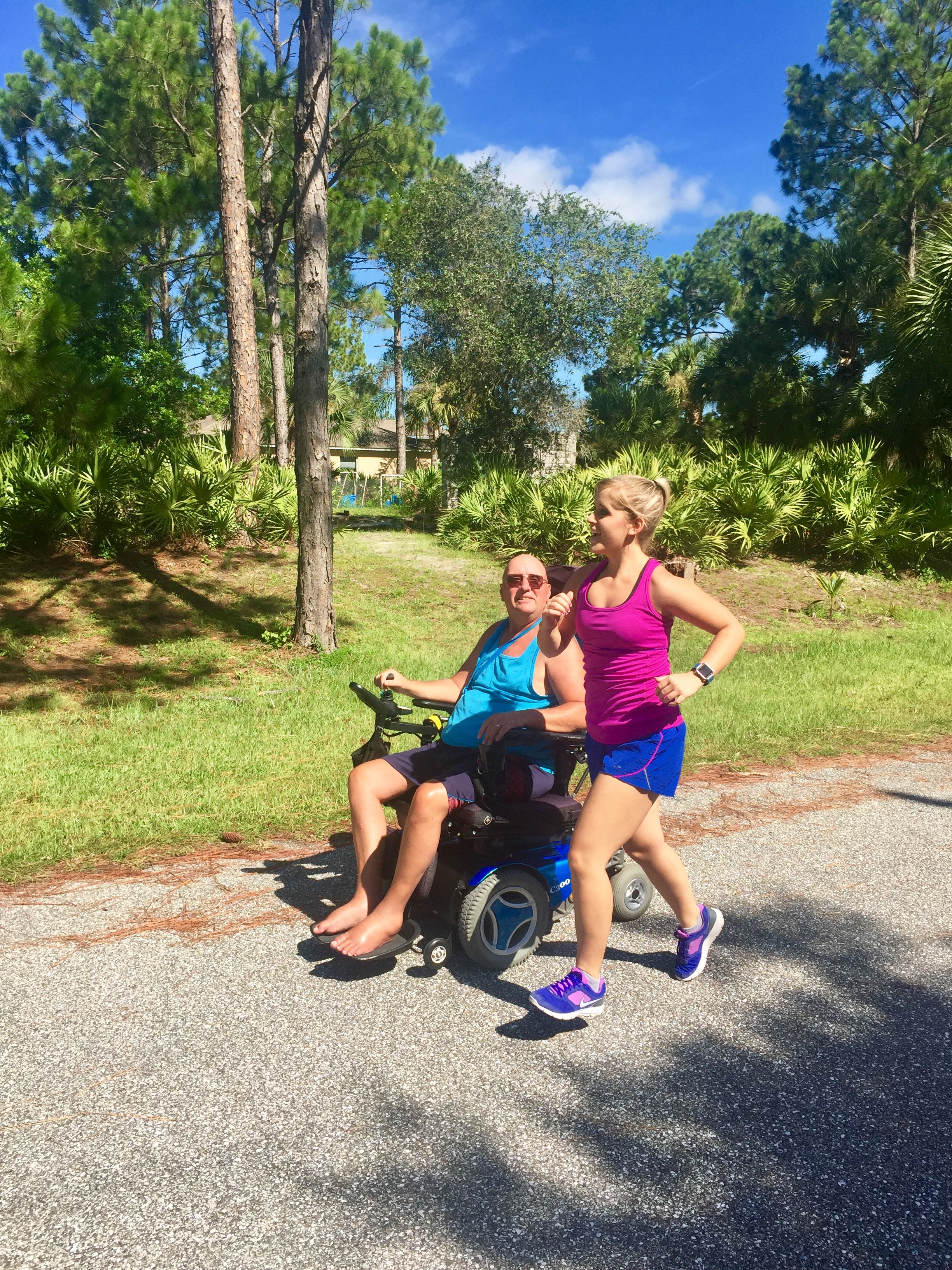 This article represents the opinions, thoughts, and experiences of the author; none of this content has been paid for by any advertiser. The MultipleSclerosis.net team does not recommend or endorse any products or treatments discussed herein. Learn more about how we maintain editorial integrity
here
.

Community Poll
Do you ever feel you've had a loss of emotion? Not a depressed feeling but more like emotionally flat?