Stories to Inspire: MSAA Client Swims for MS
"I actually hugged my doctor when I found out I had MS," explained Simone Sanders of Seaside, California. "After having so many symptoms for so long, I was relieved they found out what was wrong with me and that something could be done to help. But then, I was also frustrated that I had a chronic illness that had no cure."
Now married and looking to start a family, Simone has regained the majority of her vision and ability to walk that she had lost when initially diagnosed. She still struggles with daily fatigue and a variety of periodic symptoms but rather than focusing on the negative, she maintains a powerful fighting spirit as she works to improve her physical and emotional wellbeing through diet, exercise and a deep, personal commitment to help others with MS.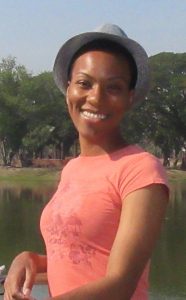 "I try to be as active as I can, running 5K charity races with my cooling vest from MSAA – which has been a lifesaver. I'm always looking for new ways to help the MS community and was happy to find Swim for MS," said Simone.
With the goal of swimming 1,000 laps in three months and raising $1,000 for MSAA, Simone began her Swim for MS challenge in late March and will continue through June 21st. To support Simone's Swim for MS challenge, visit her personal fundraising page at: http://support.mymsaa.org/goto/simoneswim.
With temperatures on the rise, people with and without MS will soon be looking for a way to keep cool and have some fun in the sun. Now is the perfect time to join Simone and thousands of volunteers all across the country to Swim for MS!
Your own Swim for MS challenge can take many different forms, so make it as unique as you are! Many people, like Simone, participate in ongoing Swim for MS fundraisers as an individual or you can create a team for an exciting one day event. To see several examples of recent Swim for MS fundraisers and to learn how to start your own, visit SwimForMS.org/Support.  
Read more about Simone's Swim.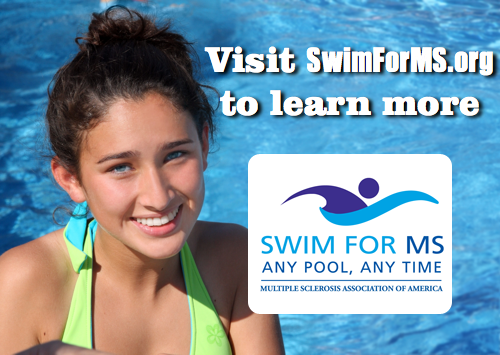 This article represents the opinions, thoughts, and experiences of the author; none of this content has been paid for by any advertiser. The MultipleSclerosis.net team does not recommend or endorse any products or treatments discussed herein. Learn more about how we maintain editorial integrity
here
.

Community Poll
How well do people around you understand MS?