Team DragonFLY Dives into Action with Swim for MS
In July, one of MSAA's avid supporters jumped back into the pool to raise awareness for a cause that is close to her heart. Courtney Evers, captain of Team DragonFLY, embarked on her fifth Swim for MS challenge with the help of her teammates, and raised more than $6,000 in support of MSAA's free programs and services!
About Courtney and Team DragonFLY
Courtney started her annual Swim for MS challenge five years ago in honor of her mother, Elaine, who was diagnosed with MS in 2005. Each year, friends and family of Courtney and Elaine (who live all over the country!) sign up to swim and fundraise. This year, Team DragonFLY had 16 members participating from coast to coast!
Courtney and Team DragonFLY's initial fifth-anniversary goal was to swim a combined 50 miles in five days with the hope of raising $5,000 – not only did the team exceed their fundraising goal, but they also exceeded their mileage goal by swimming a collective 100 miles amongst team members within five days!
"I couldn't have had such great success without the incredible team swimming alongside me, and the over 90 people that donated to the cause this year," said Courtney. "It's amazing to see how much this event has grown since our first one in 2011, and it makes my heart so happy when a friend asks when our next event is! It's a lot of work, but it's so worth it – especially being able to support my mom, Elaine."
In a past Swim challenge, Courtney and her team swam a total of 4,825 laps – the exact distance in miles between Courtney in Hawaii and her mother, Elaine, in New York! Each individual on Team DragonFLY swam an average of 30 laps, helping to achieve this goal!
Do you want to Swim for MS?
MSAA's Swim for MS program is a do-it-yourself fundraiser that allows you to create your own swim challenge and recruit online donations to support the MS community. If you are interested in creating your own Swim challenge like Courtney, we encourage you to visit our website at SwimForMS.org. Happy swimming!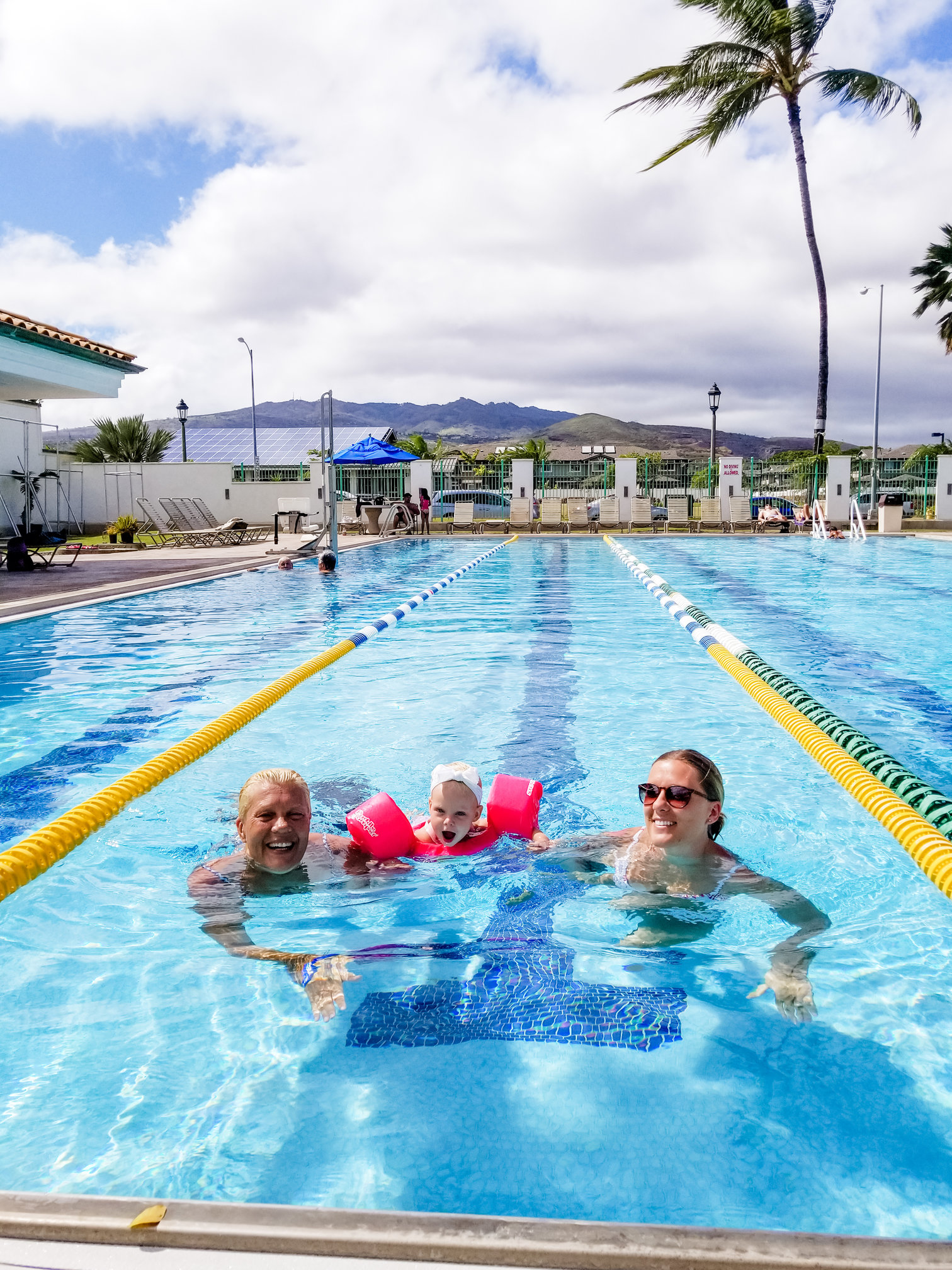 This article represents the opinions, thoughts, and experiences of the author; none of this content has been paid for by any advertiser. The MultipleSclerosis.net team does not recommend or endorse any products or treatments discussed herein. Learn more about how we maintain editorial integrity
here
.

Community Poll
How well do people around you understand MS?