Thanking a Caregiver with a Random Act of Kindness
All of us know a caregiver. We either are one, have one or know of one. So we know how much work is involved in being a caregiver.
That's why I was thrilled to learn that November is National Caregiver Month. It's a month to recognize all that caregivers do and let them know what they mean to us.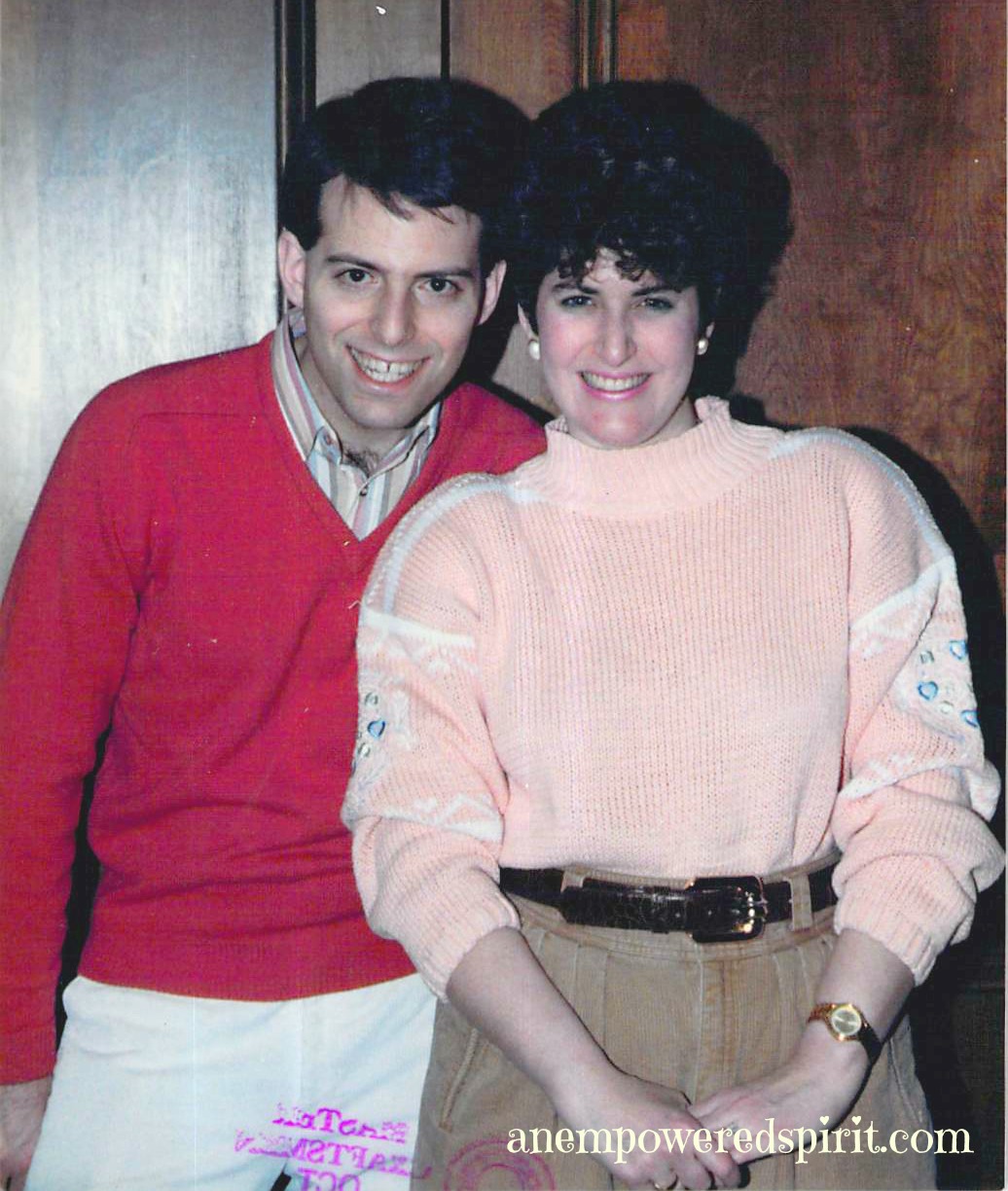 My engagement photo, 1987, the year of my diagnosis. My husband's role as caregiver increases every year. He does so with a smile and a lot of love. I am blessed to be his wife and I thank him for being my caregiver.
There are over 40 million unpaid U.S. caregivers providing care for a family member or friend. They're not medical professionals but are people unselfishly caring for someone struggling with the normal tasks of daily living.
The role of caregiver can mean so many things. At times it can be rewarding, tiring, confusing, frustrating or satisfying.
Many caregivers are sandwiched in between the needs of their parents and children while continuing to be a part of the work force. This is not easy to do and can create wear and tear on the caregiver, both physically and emotionally.
That's why AARP created a community for caregivers that's all their own. It's a safe place to connect with experts and talk to other caregivers. It's a place for them to find information and tools to help them take care of themselves.
The Ad Council and AARP seek to create awareness for the Caregiver Assistance campaign. This year they're kicking off a program designed to encourage all Americans to perform an unexpected 'Random Act of Kindness' for a caregiver.
The Random Act of Kindness Campaign will raise much-needed awareness about caregiving and caregivers while also reaching caregivers directly. Wouldn't it be nice to remove some of the daily stress caregivers face by doing something nice for them? They certainly deserve it!
Here's how you can take part in Random Acts of Kindness for Caregivers:
Thank you to all caregivers everywhere, with gratitude and love.
https://www.youtube.com/watch?v=M5i0dK-ClZ8
This article represents the opinions, thoughts, and experiences of the author; none of this content has been paid for by any advertiser. The MultipleSclerosis.net team does not recommend or endorse any products or treatments discussed herein. Learn more about how we maintain editorial integrity
here
.

Community Poll
For trips, which means of travel do you prefer and why?