To Switch Or Not To Switch Medications. That Is The Question.
Last updated: December 2021
"Every day brings new choices." ~ Martha Beck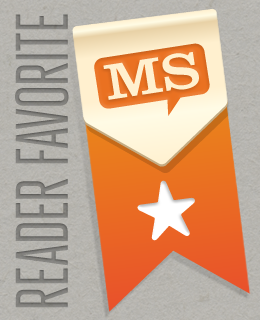 By now, patients with Multiple Sclerosis are aware that the Food and Drug Administration approved Biogen's Tecfidera, the third oral medication available for people with MS.  According to a March 27 New York Times article, "Despite the drug's seemingly odd history, Wall Street analysts, doctors and patients expect Tecfidera to become a blockbuster because of its combination of efficacy and relative safety and the convenience of being a pill. Doctors and analysts say some patients have been putting off starting treatment until Tecfidera is available."1
Tecfidera has been highly anticipated by the MS community, with its higher efficacy rate (44 and 53% in two separate trials) than another oral drug, Aubagio (30%), and few testing requirements, unlike that of the oral medication, Gilenya.
According to the NY Times article, "The injectable drugs reduced the frequency about 30 percent."
As a health advocate, I often tell newly diagnosed patients they are ironically diagnosed during an exciting time, when pharmaceutical companies are spending millions and millions of dollars researching new and better ways to treat patients with MS.  In the Dark Ages when I was diagnosed, the only phrase you'd hear from your physician was, "Go home and rest.  Call us if you experience an exacerbation."  There were no medications to treat MS.
"A strong mind always hopes, and has always cause to hope." ~Thomas Carlyle
Times have changed.
With the impending news of Tecfidera becoming an approved drug, I've been asked on many occasions, "Should I stay on the medication I am currently on, or switch to a new one?
The answer is: Only you and your doctor know the answer to what medication is right for you.  But before making any decisions, ask yourself the following questions, giving yourself time to answer them thoughtfully and honestly:
How are you doing/feeling on your current medication?

Are you taking your current medication as prescribed?

If not, what is preventing you from taking it correctly?

What side effects are you currently experiencing?

No medication is a cure.  Is your current medication reducing the amount of flareups (and the duration/severity) you are experiencing?

What do you like about the medication you are considering?

Have you researched the medication under consideration for side effects, required testing and cost?
"Knowing others is wisdom, knowing yourself is Enlightenment." ~ Lao Tzu
Make a list of concerns about the new medication and your current medication. Go over them, and speak to your doctor about them.
After consulting with your physician, performing complete research on the medication and answering your own questions, the rest is up to you.
Know your options.  Reach out for help.  Talk to your doctor.  Check MultipleSclerosis.net forums to share your concerns with others.  Post your questions.
We at MultipleSclerosis.net are here to help, because the MS community is the backbone of empowering one another in our fight against Multiple Sclerosis.
"Healing is a matter of time, but it is sometimes also a matter of opportunity." ~ Hippocrates
This article represents the opinions, thoughts, and experiences of the author; none of this content has been paid for by any advertiser. The MultipleSclerosis.net team does not recommend or endorse any products or treatments discussed herein. Learn more about how we maintain editorial integrity
here
.

Community Poll
Does anyone else in your family have MS?