Why I Swim: Tell Us Your Story…and serve as an inspiration to the MS community
You may have heard that swimming can be a great exercise for individuals living with a chronic illness like multiple sclerosis (MS). Here at the Multiple Sclerosis Association of America (MSAA), we have heard some amazing stories from people who exercise in the water while living with MS.
Kristen's Story is a perfect example:
http://www.youtube.com/watch?v=8zalHNQ2ouA
After you've watched her video, we'd like to hear from you! From now until January 2nd, MSAA will be accepting submissions as part of our "Why I Swim" campaign.
If your story is chosen:
It will be professionally produced.
You'll also receive a personalized training session with an aquatics fitness instructor to customize programs to help reach your personal goals.
Your story will be highlighted in MSAA's national magazine, The Motivator.
Most importantly, your story will serve as an inspiration to the MS community.
Get all of the details on our Why I Swim campaign or click the button below to submit your story now: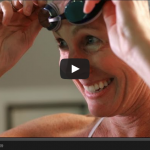 This article represents the opinions, thoughts, and experiences of the author; none of this content has been paid for by any advertiser. The MultipleSclerosis.net team does not recommend or endorse any products or treatments discussed herein. Learn more about how we maintain editorial integrity
here
.

Community Poll
Have you ever tried acupuncture to help alleviate symptoms?