MS Information Gathering and Support Groups
Section 11: MS Information Gathering and Support Groups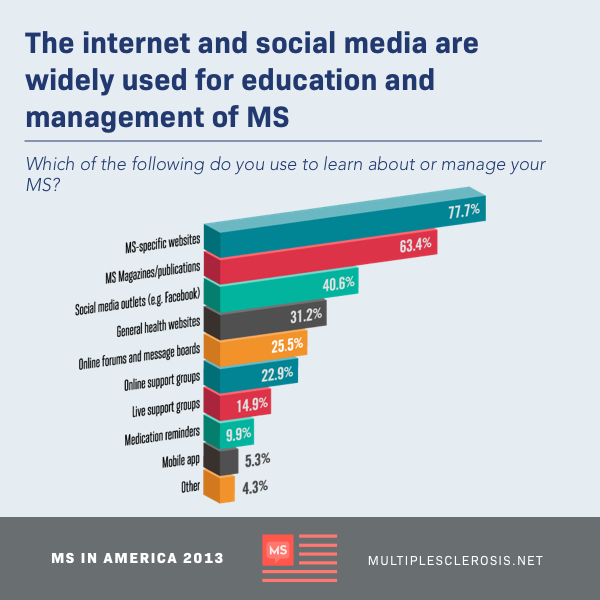 This represent only a portion of all the study findings. We will continue to analyze the data and provide the MultipleSclerosis.Net readers with further updates. Register to receive our weekly updates and submit your MS story.
You can also browse through the hundreds of articles including symptoms management and latest research progress.
If you have any question or any wish to send us any feedback or have suggestion please contact us.