COVID-19 & MS Pathfinder: A New Online Tool from MSAA & Wondros
The Multiple Sclerosis Association of America (MSAA) is proud to announce the COVID-19 and MS Pathfinder tool, created to provide accurate and easily accessible information about the ongoing COVID-19 pandemic. The Pathfinder tool can help users find information on how to safely manage MS while staying at home, what to do if you or a loved one has COVID-19 symptoms, how to be prepared for a potential emergency situation, ways to contact healthcare professionals, and more.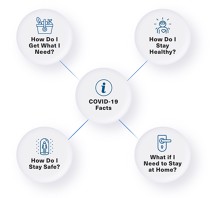 Navigating information about COVID-19 and MS
The COVID-19 and MS Pathfinder tool is designed to easily navigate through various topics, including facts about COVID-19 as well as tips to stay safe and healthy. The information is presented through concise explanations in a unique and user-friendly format.
The tool was created in partnership with Wondros, a creative agency helmed by veteran filmmakers Jesse Dylan and Priscilla Cohen. Wondros serves global leaders in business, social justice, innovation, public health, arts and entertainment.
This article represents the opinions, thoughts, and experiences of the author; none of this content has been paid for by any advertiser. The MultipleSclerosis.net team does not recommend or endorse any products or treatments discussed herein. Learn more about how we maintain editorial integrity
here
.

Community Poll
How well do people around you understand MS?