Employment and MS: The Challenges and Opportunities, Available Now from MSAA
Living with multiple sclerosis and staying in the workforce can present many challenges. The Multiple Sclerosis Association of America (MSAA) recently published a booklet with the purpose of helping people assess their current work situation and conceptualize where they are, where they might want to make changes, and how to access available resources if choosing to alter their employment path.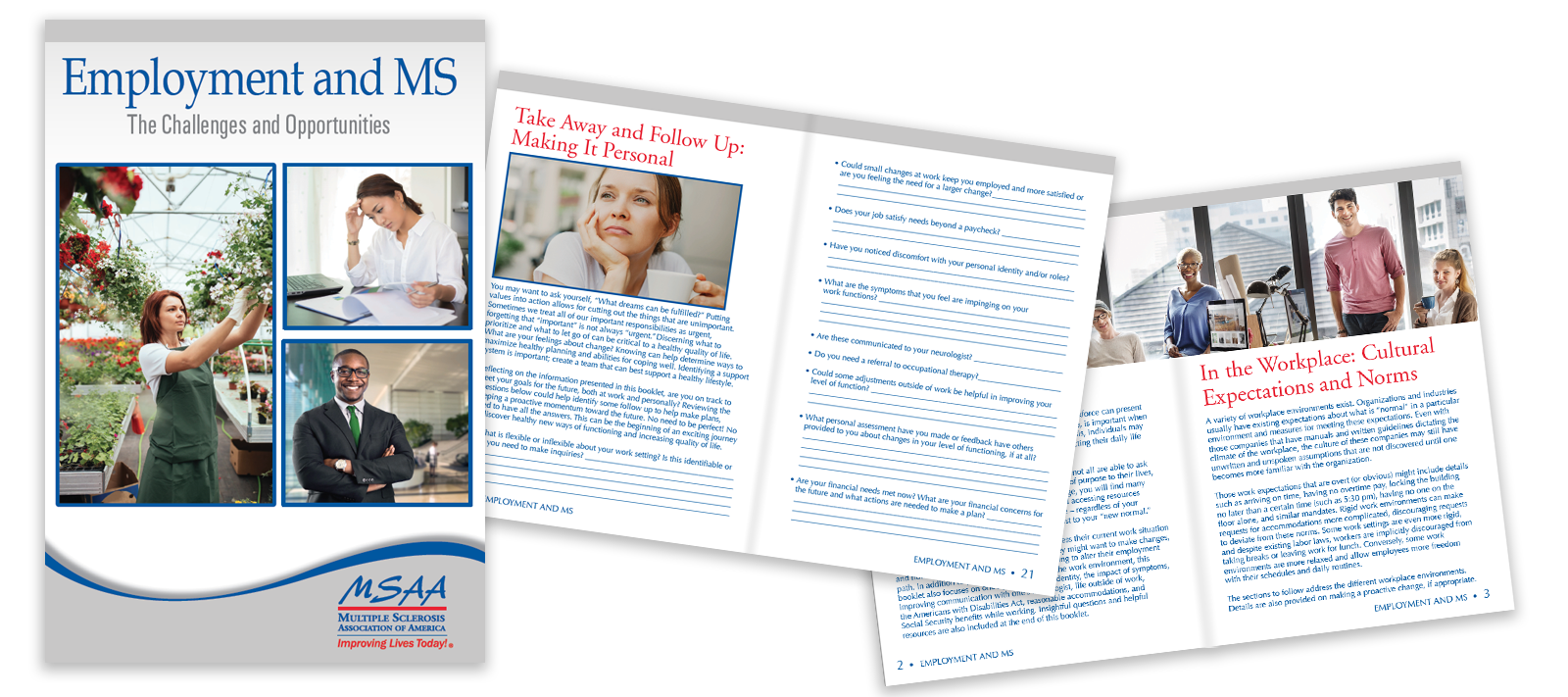 Employment and MS: The Challenges and Opportunities provides a comprehensive overview of the many factors involved with staying in the workforce and making the most of one's career choices. Most people work to sustain themselves, and not all are able to ask if their work is meaningful or brings joy and a sense of purpose to their lives, beyond paying the bills. However, you will find many different ways to work by exploring alternatives and accessing resources that can extend your participation in the workforce – regardless of your personal motivations.
Employment and MS includes:
Cultural expectations and norms in the workplace
MS symptoms and their potential impact at work
Social Security benefits while working
Listing of valuable resources, and more!
To download or order your copy of Employment and MS, please visit this link.
This article represents the opinions, thoughts, and experiences of the author; none of this content has been paid for by any advertiser. The MultipleSclerosis.net team does not recommend or endorse any products or treatments discussed herein. Learn more about how we maintain editorial integrity
here
.

Community Poll
Have you ever heard someone say the following: