FDA requests more information on Lemtrada
So what exactly does this complete response letter mean for Lemtrada? The complete response letter indicates that the manufacturer will need to provide more clinical information and data before the FDA will consider approving the drug, making it available to patients in the US.  Lemtrada has already been approved for use in Europe, Canada, and Australia and is awaiting approval in several other countries.
As stated in the Genzyme press release, "the FDA has taken the position that Genzyme has not submitted evidence from adequate and well-controlled studies that demonstrate the benefits of Lemtrada outweigh its serious adverse effects."
It is also important to note that Genzyme has stated that they "disagree with the FDA's conclusions and plans to appeal the agency's decision."
During the November 13th 2013 FDA advisory committee meeting, the committee discussed Lemtrada's clinical program, including two phase 3 clinical studies in MS – CARE-MS 1 and CARE-MS 2.
The CARE-MS 1 study, which was conducted in people with MS who were treatment-naive (patients who had not yet received a disease-modifying treatment) compared Lemtrada to Rebif (interferon beta-1a).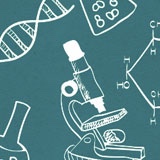 The CARE-MS 2 study was conducted in people with RRMS who had had at least one relapse while receiving either interferon beta medication or Copaxone (glatiramer acetate). In both trials Lemtrada demonstrated patients were significantly less likely to experience a relapse over the course of two years than the other drug. However, reviewers questioned whether the design of the trials resulted in more favorable and potentially biased results for Lemtrada.
A recent poll on MultipleSclerosis.net showed that a majority of MS sufferers would have been willing to try Lemtrada (if they had failed on other MS therapies) after learning more about the medication (44%) and if their doctor recommended it (20%). While 19% would not want to try it and 17% would ask their doctor about it.
We will keep you updated with the development of this product.

Community Poll
The holiday season is among us and can be so stressful! Do you experience more flares during this season?