Each year around this time, the Multiple Sclerosis Association of America (MSAA) conducts a Thanksgiving Card Competition to see which online card design will be the most popular card for the start of the holiday season. Now in its sixth year (still can't believe it!), this highly anticipated competition pits six online Thanksgiving Card candidates – turkeys, classic fall imagery, and even an adorable cat picture, which is always a must-have – against each other, all vying for the top spot.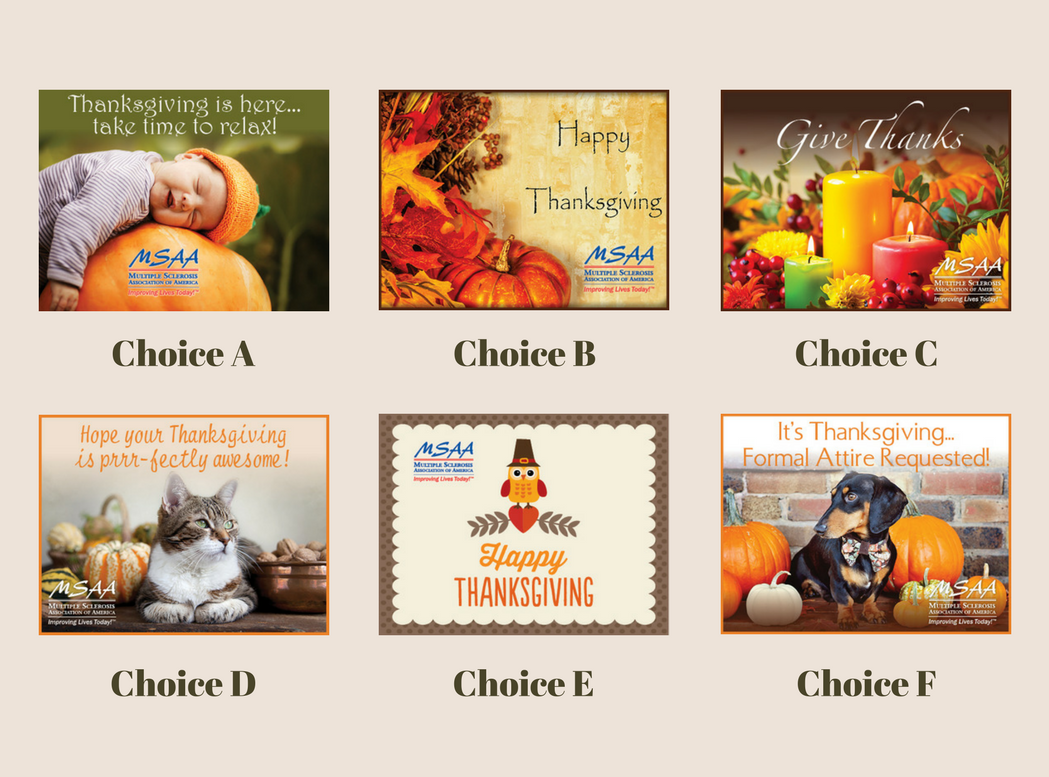 Tell us your favorite choice, and then watch to see if your selection will emerge victorious!  Once voting is over and the choices are tallied, we'll let everyone know (on our website, mymsaa.org and via social media) which card is the top pick to email friends and family, spreading awareness of multiple sclerosis and wishing everyone a Happy Thanksgiving!
To vote for your favorite online Thanksgiving 2016 card design, please visit our Thanksgiving card poll (or go to support.mymsaa.org/voteforcard).