Making the Most of Our Relationships – Latest Issue of The Motivator Now Available from MSAA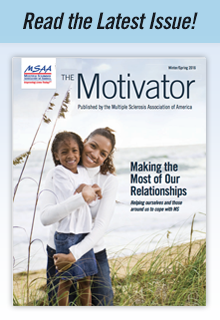 MSAA's award-winning magazine, The Motivator, features an updated design, with print and digital versions available. Distributed twice per year, this publication addresses the physical, emotional, and social issues that arise with MS, and provides information and support to many individuals affected by MS.
Included in this issue of The Motivator:
Cover Story:
Making the Most of Our Relationships: Helping ourselves and those around us to cope with MS
… From family and friends to employers and coworkers, the diagnosis of MS can impact how we interact and care for one another.
Read the full story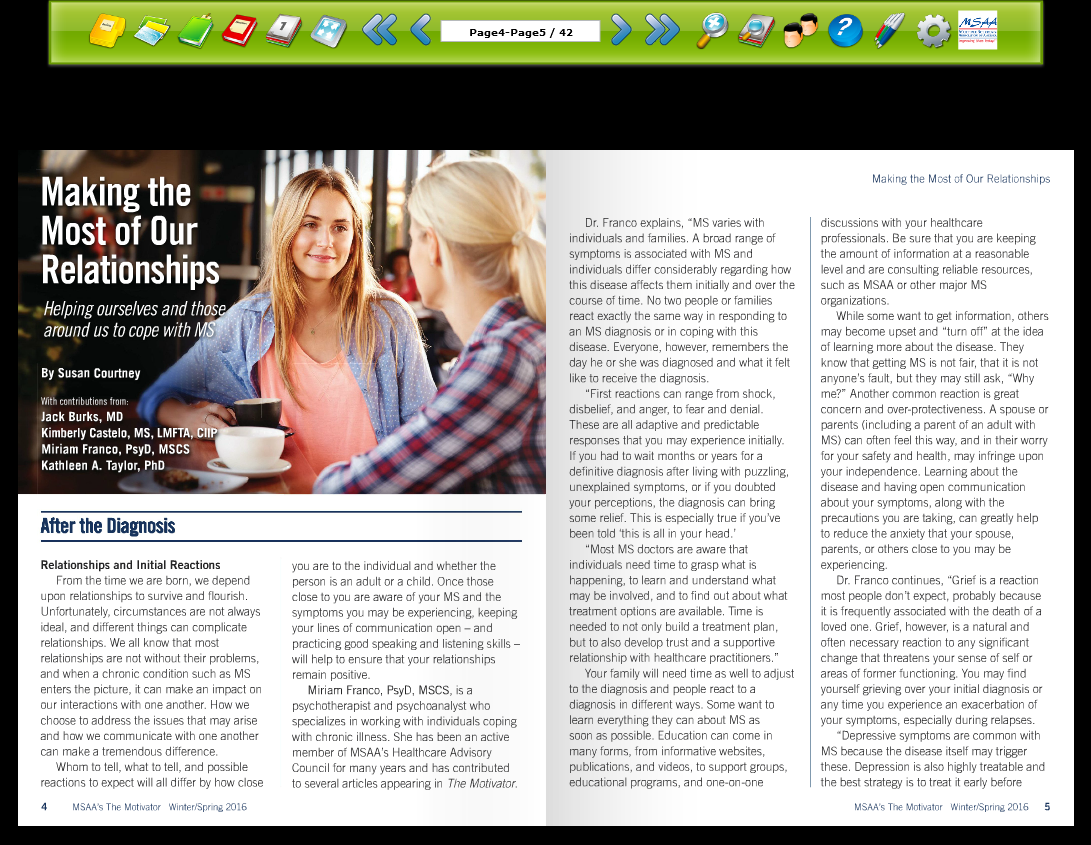 Research News:
… Information is provided on three investigational medications as they make their way toward FDA approval, two of which are being studied for progressive MS.
Read the full story
This article represents the opinions, thoughts, and experiences of the author; none of this content has been paid for by any advertiser. The MultipleSclerosis.net team does not recommend or endorse any products or treatments discussed herein. Learn more about how we maintain editorial integrity
here
.

Community Poll
I have the hardest time with my MS during the following season: