Submit Your Best Work to MSAA's 2020 Art Showcase
Each year, the Multiple Sclerosis Association of America's Art Showcase celebrates the beautiful artwork created by people living with MS. From now until December 16, 2019, MSAA is asking all artists with MS to share their artistic creations to be featured in the upcoming 2020 Art Showcase!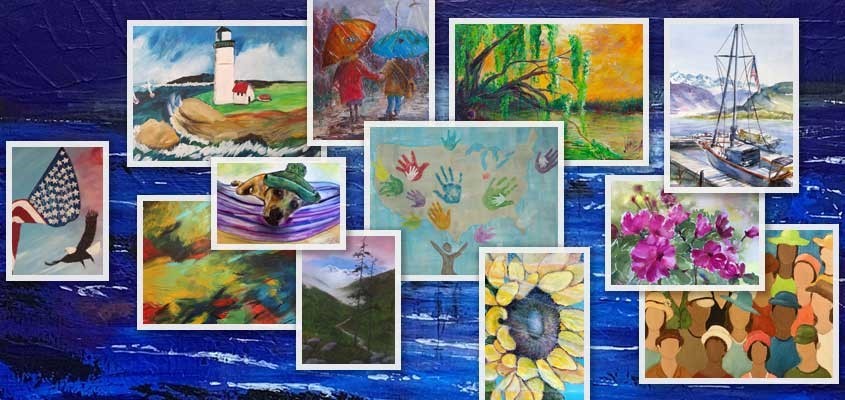 New for this year, we will be combining the previous showcases (the MS Ability and Four Seasons Art Showcases) into one Showcase. Artists can submit up to five (5) pieces of artwork, and we are now accepting digital artwork and photography! Other acceptable forms of artwork include:
Paintings in oil, watercolor and acrylic
Pastels
Drawings in pencil and ink
Unfortunately, sculpture, pottery, fabric, and other types of three-dimensional artwork cannot be accepted.
The 2020 Art Showcase
The 2020 Art Showcase will first appear on MSAA's website during March 2020 in recognition of MS Awareness Month. Select pieces will be highlighted throughout the year on our website and social media pages, as well as in the 2021 MSAA Calendar!
The MSAA Art Showcase was formed in 2009 to offer a creative outlet for the MS community – a place where individuals with MS could feel comfortable sharing their work no matter their ability level. "I am so humbled to be in the company of so many talented artists," said David Desjardins, one of the 2019 participants. "I used to only paint for my own enjoyment, but now when I hear how others enjoy my work it really makes my day!"
To learn more about the 2020 Art Showcase submission rules and guidelines, please visit: support.mymsaa.org/artshowcase.
This article represents the opinions, thoughts, and experiences of the author; none of this content has been paid for by any advertiser. The MultipleSclerosis.net team does not recommend or endorse any products or treatments discussed herein. Learn more about how we maintain editorial integrity
here
.

Community Poll
For trips, which means of travel do you prefer and why?