Support the MS Community and Win a Custom Swimsuit
Swim for MS is a national fundraiser in which volunteers create their own swim challenge while recruiting online donations to support the Multiple Sclerosis Association of America (MSAA). Swim for MS is unique because you can create and arrange your own special Swim activity, participating individually or recruiting other swim enthusiasts to form a team.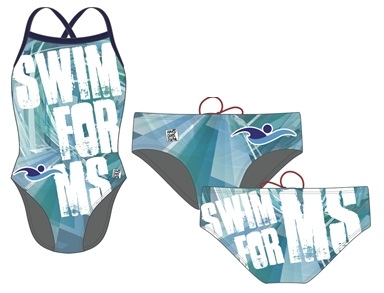 HARDCORESWIM Suit Giveaway!
HARDCORESWIM has teamed up with MSAA for an exclusive swimsuit giveaway!  All
participants who sign up for Swim for MS during the month of July will be entered into a drawing to receive a custom swimsuit. Three lucky swimmers will be chosen and recipients will be announced at the end of the month. All you need to do to win is sign up today!
In addition, three more participants will also be chosen to win!  Anybody who can raise more than $500.00 during the month of July will be entered into the drawing. Sign up now and start fundraising!  Visit SwimForMS.org to sign up today.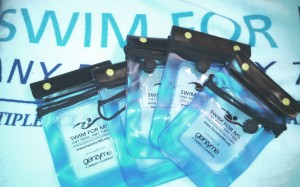 But wait - there's more! Anyone who signs up during the month of August will receive a free waterproof Swim for MS pouch - perfect for holding your smartphone or wallet while you're at the pool. It's just our way of saying 'thanks' for helping us improve lives for the MS community!
Show us your #SwimSwag
Do you have Swim for MS gear?  If so, show us!  Take a selfie in your Swim for MS swag, post
it on social media, and use #SwimSwag.  MSAA's rescue kitten does it - so should you!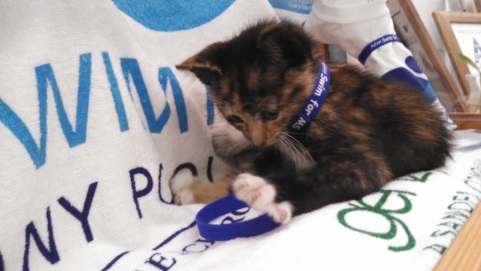 SwimForMS.org is now responsive - access it from your computer, smartphone, or tablet…
Any Pool, Any Time...Any Device!
Swim for MS is supported by our Distribution Sponsors including SwimOutlet.com, Swimming World, and Fitter & Faster Swim Tour; and our Swim for MS partner, HARDCORESWIM.
This article represents the opinions, thoughts, and experiences of the author; none of this content has been paid for by any advertiser. The MultipleSclerosis.net team does not recommend or endorse any products or treatments discussed herein. Learn more about how we maintain editorial integrity
here
.

Community Poll
Do you ever feel you've had a loss of emotion? Not a depressed feeling but more like emotionally flat?