In the past few years, research has lead to the approval of new oral treatment options for the treatment of relapsing form of multiple sclerosis, or RRMS.
While infusions, interferon and other injectables are still used by a majority of MS patients, the recent MS in America 2014 survey completed by over 5,000 respondents showed that oral medications for MS are used by almost a third of patients, and over 50% of people using injectables are considering switching to an oral.
In this special report we take a closer look at the use of oral medications for MS including the reason people switched, patient-reported satisfaction, the type of dialogue they had with their doctor, and much more information that anyone considering an oral therapy for MS might find useful.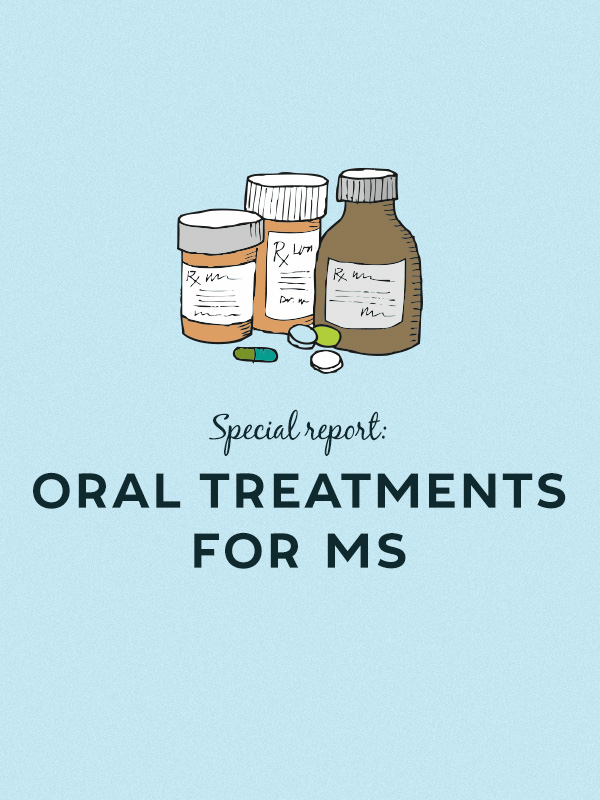 Note: The MS in America study was solely funded by Health Union, LLC the publisher of MultipleSclerosis.net. The primary goal of the study was to establish an understanding of the current state and trends of patients affected by Multiple Sclerosis. Health Union, LLC does not manufacture, sell nor market any product to diagnose, prevent, or treat MS or any other disease, but is the creator and publisher of in-depth, condition-specific online communities. Health Union's communities are always free to users and are supported by transparent advertising and sponsorships.