MS Awareness Month 2020: MS Sucks!
March is MS Awareness Month, and if there's anything we've learned from the community over this past year, it's that sometimes, MS just really SUCKS. That's why we've made it this year's theme. From chronic pain and debilitating fatigue to mobility challenges and vision issues, the symptoms of MS are wide-ranging and deeply impact all aspects of life.
We want to help others understand these symptoms, aka monsters, that our community faces regularly. Keep reading to discover ways you can join us this month in spreading MS awareness.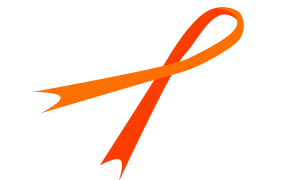 A month of giveaways!
Each week we are giving away a new prize to one lucky community member. Keep a lookout for the first one which will be announced on Monday, March 2nd. Learn more about the Month of Giveaways and enter to win here!

Change your profile pic
One of the easiest ways to spread awareness about multiple sclerosis is by updating your profile picture on Facebook. We made a custom Facebook frame (pictured below) for you to add to your current Facebook profile picture. Click here and follow the step-by-step instructions if you'd like to add it to your profile picture.
Symptom spotlight
Each week, we'll be shining a light on a specific MS symptom that significantly impacts the lives of those with MS. We will be publishing a new post focusing on these symptoms each week, and we will have dedicated discussions, polls, and social media prompts around these topics as well. Here's what we're talking about each week: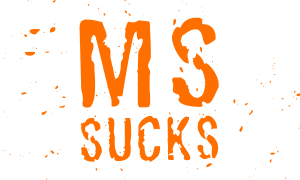 Share your story
Spread MS awareness by sharing your personal story with us. How did you feel getting diagnosed? What was the process like? How has your life changed since your diagnosis?

Share with us here!
Connect with us on social
Did you know we're on Facebook, Instagram, and Twitter? Connect with us to get the most out of MS Awareness Month 2020!
Walking out of an appointment with nothing but a few pamphlets & the words "multiple sclerosis" is a common experience for newly diagnosed people. Did you receive a good explanation about #MS when you were first diagnosed? https://t.co/4IYux5d8e8#MultipleSclerosis

— MultipleSclerosisnet (@MS_HealthUnion) February 19, 2020

Community Poll
Have you ever heard someone say the following: