Community Views: How Does Being a Caregiver Impact Your Life?
Last updated: November 2020
Most of us know what a caregiver does, but not everyone fully understands what it is like to be a caregiver until they are in that role.
To start a conversation about what it means to be a caregiver and learn more about the challenges and rewards of this role, we reached out to community members and asked: "How does being a caregiver for your loved one impact your life?"
We heard back from more than 500 community members across a wide variety of our communities, including MultipleSclerosis.net. Here are some of the experiences you shared.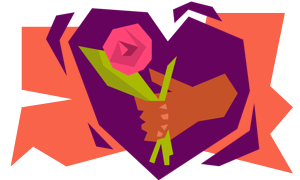 How being a caregiver impacts jobs
Members of several communities shared that being a caregiver is a full-time job, requiring many to change the hours of their primary job or even quit paid work entirely. Having reduced income or no income certainly changes someone's overall financial picture. However, most people said they found creative solutions in order to get by.
"Changed my schooling from business to nursing." – Community Member, Cystic-Fibrosis.com
"I retired from a job I loved to take care of my granddaughter with CF. I do not regret even 1 day." – Community Member, Cystic-Fibrosis.com
"I have had to give up work to look after him full-time, so financially it is hard." – Community Member, COPD.net
How caregiving is a 24/7 responsibility
Unlike other jobs, there is no downtime to being a caregiver. Yes, you can ask others to help or step in so you can have some time to yourself. However, for the most part, being a caregiver is an around-the-clock responsibility, with your loved one possibly needing assistance at any hour of the day or night.
"It is harder than ANY other job in the world because it is 24/7. The pain is mental and physical for you and the patient." – Community Member, ParkinsonsDisease.net
"It was 24-hour care, and he never wanted to be alone." – Community Member, ParkinsonsDisease.net
"It is 24/7, even with help." — Community Member, AlzheimersDisease.net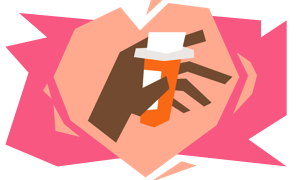 How caregiving impacts social lives
One of the often-overlooked aspects of being a caregiver is that it can be isolating. For a host of reasons and depending on the diagnosis, it can be a challenge to be a caregiver and help your loved one get out of the house to see others. Attending as many get-togethers as one did before a diagnosis is not always possible. Plus, for caregivers, there is not as much time to pop out for a coffee date or walk with friends.
It can become lonely. Friends and family do not always make the effort to visit. If you are a caregiver, it might be a good idea to ask more friends and family to visit you. If you know a caregiver, it might be nice to call or visit to see how your loved one is doing.
"I am a bit more isolated, as our families do not understand." – Community Member, COPD.net
"In this year of the pandemic, it is unbelievably isolating to be a caretaker for a husband with Parkinson's and dementia. I had no idea when I started on this journey." – Community Member, ParkinsonsDisease.net
It's important to ask for support
Being a caregiver takes a huge emotional toll. It is hard to watch a loved one suffer. It is especially hard to witness the daily struggle, along with the physical and/or mental decline of a loved one. Part of the challenge is that a caregiver may need to grieve the fact that their loved one is changing. When possible, it is important to take the time to process your feelings and to ask for support during this journey.
"It is heartbreaking seeing your loved one that was your rock now depend entirely on you." – Community Member, ParkinsonsDisease.net
"That we love our Parkinson's person and are in mourning even when they are still alive." – Community Member, ParkinsonsDisease.net
"It is very hard and heartbreaking." – Community Member AlzheimersDisease.net
"The emotional side of seeing your loved one losing their capabilities is also very sad." – Community Member, MultipleSclerosis.net
How caregiving can feel like a loss of identity
One side of being a caregiver that is often not addressed is what happens after your loved one either passes away or no longer needs care. Because we so often form our identities based on what we do, it makes sense that caregivers often struggle to know where they fit in after they are no longer acting as a caregiver.
For those who know ahead of time that they will no longer be needed in a caretaking capacity, it might be helpful to talk with a therapist, support group leader, or a friend about the next steps for you and what life might look like in the future.
"I felt like I lost my identity after he was gone." – Community Member, Heart-Failure.net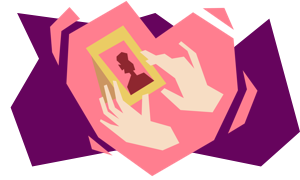 The rewards of being a caregiver
This is such a beautiful perspective on what it means to be a caregiver. Being a caregiver asks a lot of time and patience, but it can be rewarding for both people involved. It is such an act of love and can help 2 people grow a deeper bond – especially for those who can laugh together at some of the more ridiculous moments.
"It formed a stronger bond between us, I think." – Community Member, COPD.net
Thank you to everyone who opened up and shared their experiences for this story. We appreciate your honesty and vulnerability, and we want to say thank you for all you do as a caregiver.

Community Poll
What does advocacy mean to you as someone living with multiple sclerosis? Please select all that apply: