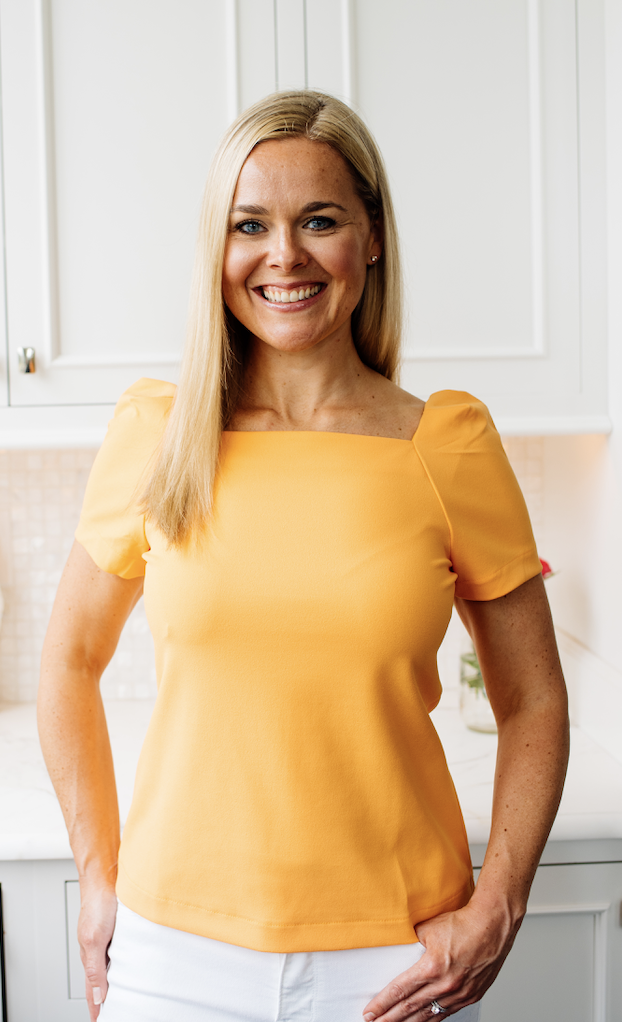 Diagnosed with multiple sclerosis in 2016, Alene knows first-hand what it's like to live, and rise above, a chronic illness as well as debilitating migraines.
After her own health transformation, she coaches individuals around the world to manage multiple sclerosis, migraine and other chronic illnesses through diet and lifestyle.
Alene holds four certifications: Nutrition Coach, Natural Food Chef, Yoga Instructor and Essential Oil Specialist and two specialty certifications in the Wahls Protocol and the Autoimmune Protocol. In addition to these certifications, she has great insight in the health and food industry having led a 12-year corporate career working for Fortune 500 Companies such as Campbell Soup and aramark and Virtua Health.
She has been featured in USA Today, Healthline, Philadelphia Inquirer, Mind Body Green and on Fox News. Learn more about her story, her coaching practice and free resources at www.alenebrennan.com.
A native Jersey girl, Alene loves spending time in her church community, working out and of course heading down the shore on a beautiful summer day with her husband and daughter.
Follow Alene on her Website, Facebook, Instagram, YouTube, and
LinkedIn
Click here to view all of Alene's articles on MultipleSclerosis.net.