Cathy Chester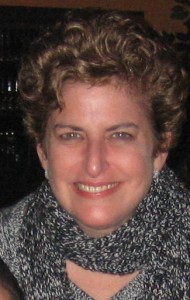 Cathy Chester was diagnosed with multiple sclerosis in 1987 but lived with its symptoms since 1981. Now in her fifties her philosophy is life is precious and should be lived to the fullest. MS is merely a small part of who she is. Some days are better than others, but each day is a gift and should be cherished.
Cathy is a freelance writer and certified health advocate and is the author of the award-winning blog An Empowered Spirit that's been awarded several times by Healthline in their list of Top 10 Best Health Blogs and Best Blog for Multiple Sclerosis..Her blog is for people in midlife who want to live a vibrant life, and focuses on issues that matter to the Multiple Sclerosis community. She writes for several health-related websites that focus on healthy and positive ways to live with Multiple Sclerosis.
Cathy's work has appeared in numerous publications that include The Huffington Post, The Mighty, Midlife Boulevard, BetterAfter50, Erma Bombeck Writers' Circle and Women at Woodstock. Her personal story has been featured in the National Multiple Sclerosis Society's MOMENTUM magazine as well as NARCOMS Now.
Cathy was also featured in AARP's "Disrupt Aging" campaign.
Cathy lives in suburban New Jersey with her loving husband, son and their 2 adorable cats. Since the weather affects her MS she hopes her family will move south someday to avoid the cold winter temperatures. For now, she enjoys the cultural life of New York City, and the natural wonders of New Jersey's (easy) hiking trails and the beauty of its coastal shoreline. Cathy enjoys yoga, hiking, knitting, music, theatre, books, travel and art and is obsessed with classic movies. She loves spending time with old friends, and in a Utopian universe would have them as next-door neighbors.
Click here to read all of Cathy's articles on MultipleSclerosis.net
You can also find Cathy here: Facebook | Twitter | Instagram | Pinterest