Christie Germans
Last updated: November 2020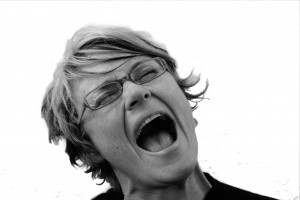 Christie was previously an advocate on MultipleSclerosis.net.
Christie is a number crunching photographer who loves riding really fast on her bicycle and happens to live with Multiple Sclerosis. Although initially diagnosed in 2009 with Clinically Isolated Syndrome (CIS), Christie got the official MS nod a year later after MRIs revealed new lesions. At the time, MS was new to her but she was not new to MS. A good friend was diagnosed five years earlier and taught her how to find the funny and strength while living with MS.
As Christie often says, "those pesky lesions cause a certain amount of grief" and, in turn, she writes about her experiences on her award winning blog, The Lesion Journals. She also participates in several MS online communities including the National MS Society's MS Connection.org, WEGO Health Network, Health Central and blogs. Christie and her good friend Mel collaborated with WEGO Health to create the video 'How to stay positive with MS' on wegohealthTV. It's a must see! In early 2012, Christie was featured in Woman's Day magazine when she wrote, 'A New Normal: Getting a Handicap Sign' about making the decision to get a disabled parking placard.
Christie is committed to do everything in her power not to let MS get in the way of doing things she loves. She carefully monitors her symptoms by jotting things down in her personal document, "Weird sensations that are bugging me right now" and takes medication designed to slow down the progression of MS. Currently, she is on a monthly routine of Tysabri infusions and takes Gabapentin for nerve pain.
When not crunching numbers or writing, Christie can be found traveling, taking photos, fueling her unnatural addiction to notebooks and training for the Bike MS event (Go Team Luca!). She lives in sunny San Diego with her life partner and their cat called Hans.
Click here to read all of Christie's articles on MultipleSclerosis.net