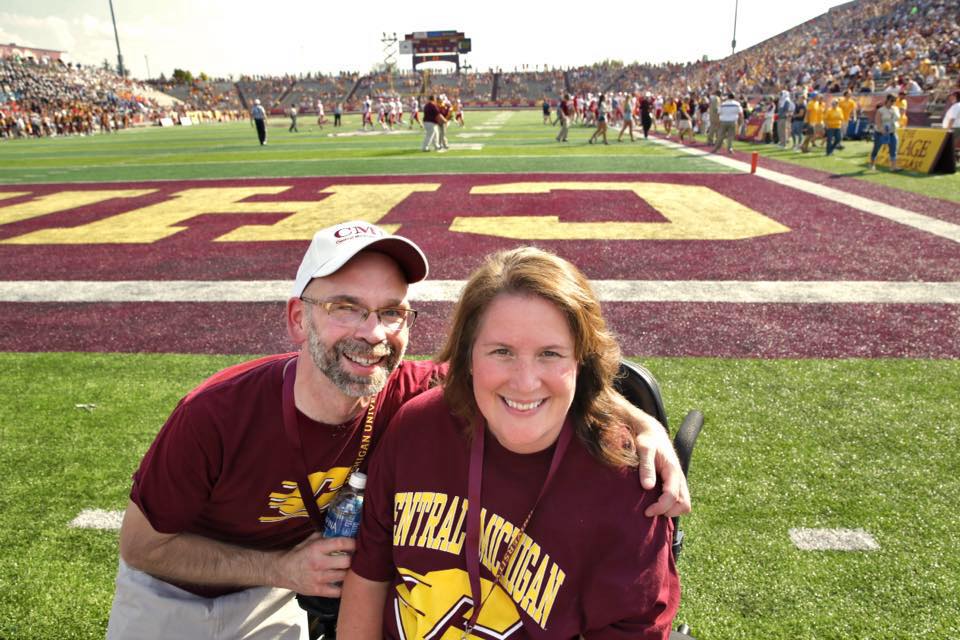 Dan and Jennifer demonstrate two different faces of Multiple Sclerosis. Jennifer was diagnosed in 1997 and has secondary-progressive MS. Dan was diagnosed in 2000 and has relapsing-remitting MS.
The Michigan couple met at a National Multiple Sclerosis Society event in 2002, were married in 2005 and have dedicated their lives to MS activism and helping others to live their best life.
Since they were married, Dan and Jennifer both earned their graduate degrees in Humanities from Central Michigan University and have connected with audiences nationwide through their inspirational stories of life, love and overcoming adversity.
They are District Activist Leaders and members of the Government Relations Committee for the National MS Society in Michigan.
They also write a nationally recognized MS blog DanAndJenniferDigmann.com, host the online radio show "A Couple Takes on MS" for the MS and Me Radio Network, co-wrote the book, "Despite MS, to Spite MS," and in 2015 were inducted into the NMSS Volunteer Hall of Fame for Advocacy.
Click here to read all of Dan and Jennifer's articles on MultipleSclerosis.net.