Dave Bexfield - ActiveMSers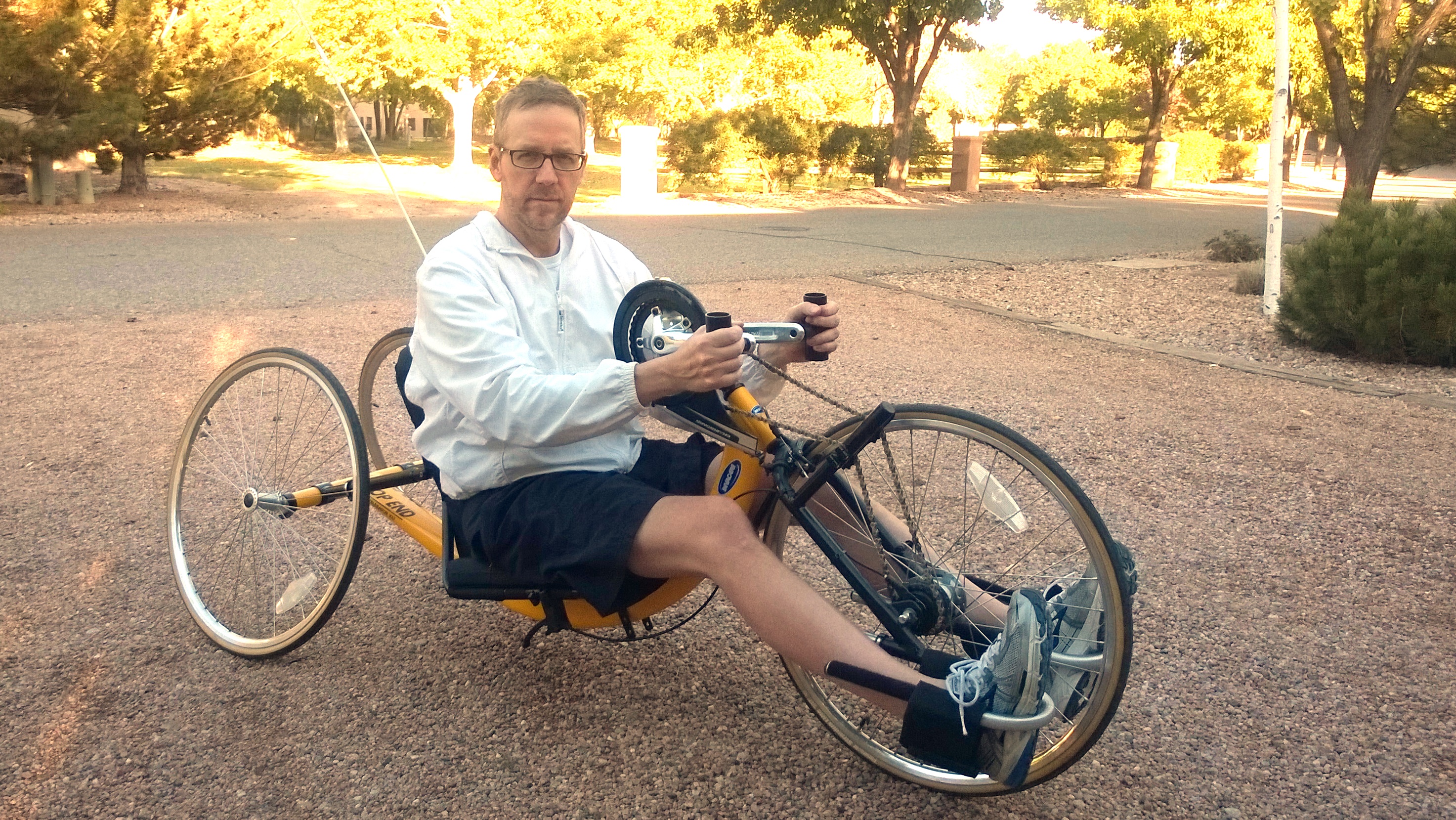 Dave was previously an advocate on MultipleSclerosis.net.
Dave Bexfield is the founder of www.ActiveMSers.org, a website designed to help, motivate and inspire those with multiple sclerosis to stay as active as possible—physically, intellectually and socially—regardless of physical limitations. Established when Dave was diagnosed in 2006, ActiveMSers has helped hundreds of thousands of people with MS from around the world through its encouraging website, blog, Twitter feed, Facebook page, Instagram pics, and discussion forum. His motto: Be active, stay fit and keep exploring!
An Albuquerque, NM, resident and longtime professional writer, Dave's efforts have been championed by The New York Times, featured in a half-page promotion in the Wall Street Journal, and highlighted multiple times in the National MS Society's Momementum magazine (including the Summer 2014 cover). Many other publications have spotlighted his journey and stubborn defiance with MS, including Conde Nast Traveler, Motor Trend, and WebMD the magazine. He is active in the larger MS community, volunteering for iConquerMS as well as the National MS Society (USA).
Dave's video recapping his 2010 participation in a groundbreaking MS clinical trial (hematopoietic stem cell transplant) won fan favorite at the American Academy of Neurology 2011 Neuro Film Festival and was used to lobby for health insurance reform on Capitol Hill. And in August 2013 one of his travel stories won the international New Mexico True ultimate insider contest thanks to the support of dedicated members. Armed with attitude, a wheelchair, and a pair of forearm crutches, Dave continues to travel the world with his wife of 24 years, Laura.
Click here to read all of Dave's articles on MultipleSclerosis.net.