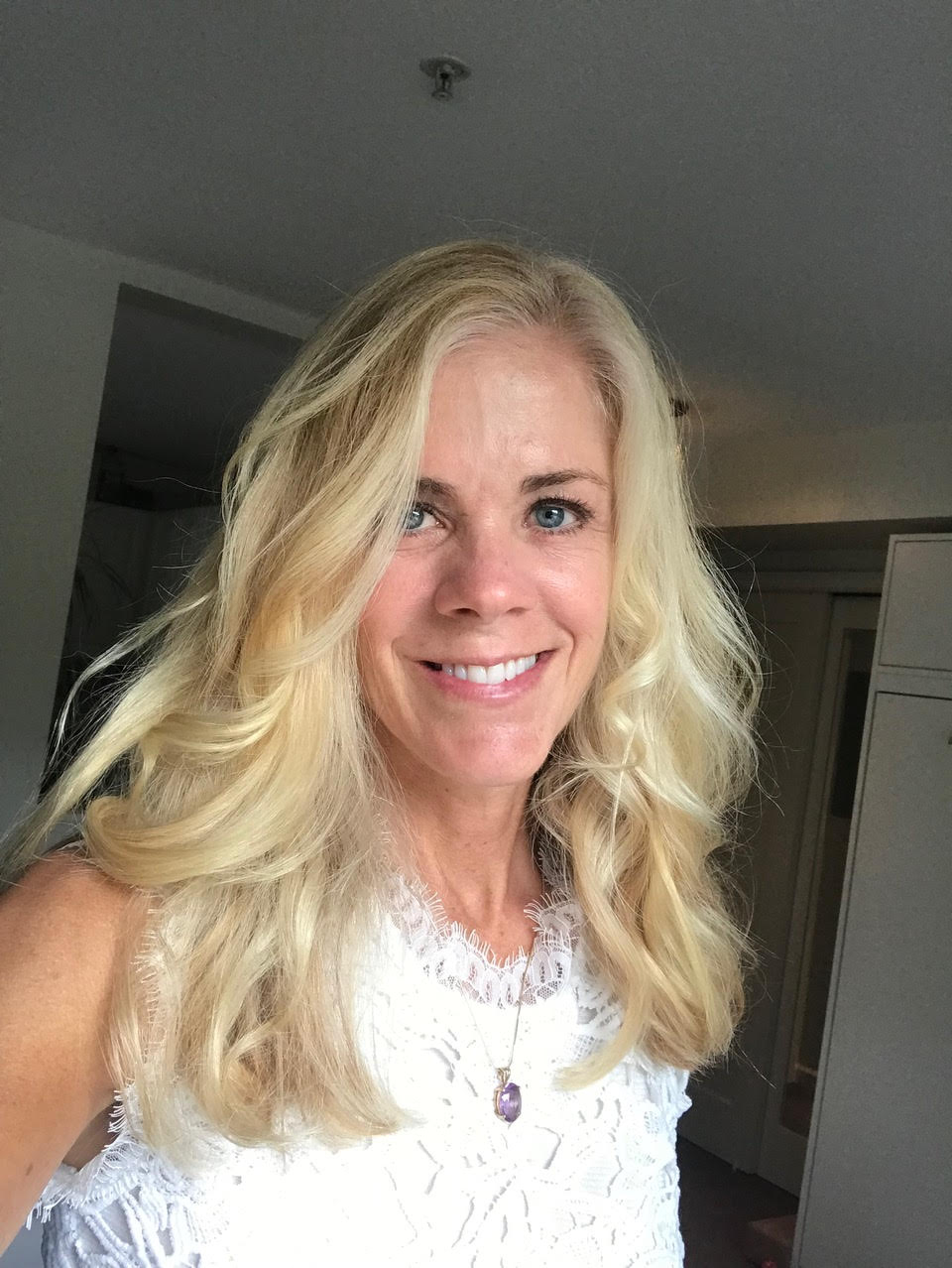 Jenny was diagnosed with Multiple Sclerosis in 2014. It was a heavy hit: her social life, all artwork, sports and athletics, as well as most of her career ended. The symptoms were overwhelming both in body and brain and she was hospitalized soon after diagnosis for several weeks. The rare, aggressive form of MS took over her life fully. It shattered her sense of self on every level.
Jenny is a serious science and alternative therapy researcher. Alongside and/or during MS drug treatments, she has done multiple sessions of hyperbaric oxygen treatments (HBOT), ozone infusions, acupuncture, laser, massage, neuro physio, off-label pharmaceuticals, dietary changes, supplements, lots of yoga, and does IMS (similar to dry needling) on herself daily to lessen the pain/spasms and to re-stimulate lost nerve sensation. She is a fighter and has been forced to fight every second of the way since diagnosis.
Jenny moved to Whistler (BC) Canada after graduating from the University of Toronto (BA) and also from the Ontario College of Art and Design (AOCA). She has split her time over the last number of years between Whistler, Canada, and the USA.
In her previous life, she was very passionate about her art (an oil painter), the outdoors, dancing, loved to help others and volunteered a lot in her community. She was obsessed with health, athletics and sports. Horseback riding, skiing, ski instructing (part-time), mountain biking, xc skate skiing, road cycling, scuba diving, swim training, co-ed softball, teaching art to children/adults are some of the activities she engaged in. Competing in sports recreationally provided an outlet for her more 'adrenaline junkie' personality. Her previous career was as a business owner of a high-end vacation rental property management.
She is driven to 'right' the wrongs she sees in her life, community, and society as a whole. This is not a new theme for her in her life which dates back to her younger years. She is a bit of a bulldog with a bone when she sets her mind on something. Overall, working on advocacy for disability rights, normalizing disability in mainstream society, and changing perceptions of individuals who are not even aware of their own ableist attitudes are all things she's focused on changing in the future. This is one of the main reasons she is excited to work for MultipleSclerosis.net, so she can continue to advocate for disability rights.
Click here to read all of Jenny's articles on MultipleSclerosis.net.