Matt Allen G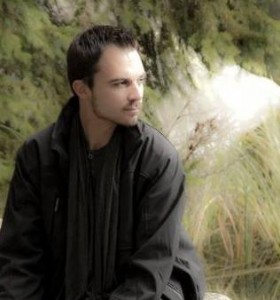 My name is Matt and as of June 2014 I am 24 years of age. I was diagnosed in August of 2010 at the age of 20 and it was a rather quick diagnosis. If you don't include the sciatica I had a month earlier (which may or may not have been MS related; I am not sure) then it took just one month for me to notice a spreading numbness in my right foot, develop muscle weakness, visual issues, see a bunch of doctors in the ER as I continued to fall apart, get referred to see a neurologist, require the use of a wheel chair, get an MRI, then a Lumbar Puncture, and finally be diagnosed with Multiple Sclerosis. That may seem like a run on sentence but I am just trying to illustrate just how much happened in a matter of weeks!
For the next year and a half or so I was on Copaxone and (in retrospect) doing pretty well! I was mostly experiencing sensory and visual symptoms which were scary at the time but now? I wish that was all I had to deal with! So I decided I was going to be proactive and open about my diagnosis and so I immediately started blogging about my daily experience with the disease all the while trying to be as active as I could; going on hikes, camping, and even continuing to dirt bike in the deserts of Southern California. I also used this all as an excuse to buy a nice camera and get into photography which is something I had long been interested in getting into and have tried to incorporate with my blogging.
In August of 2012 I suffered a major relapse that sent me to the hospital. My memories of how I got there are really fuzzy but I know I was in a lot of pain, pain that made that past sciatica feel like a light tickle! I was admitted to an inpatient physical rehabilitation center because I quickly became bedridden loosing the ability to walk, speak, and even to open and close my hands to name just a few symptoms. They did an MRI to see what was going on and come to find out my brain was lit up (with lesions) like the 4th of July was being celebrated within my skull! The disease had also spread to my spinal cord, which is one reason I was now having so many severe motor issues.
After about six weeks of intensive physical, occupational, and speech therapy, I left in a wheelchair. I was now on Rebif and seeing a neurologist who told me (when I asked "OK doc, what do I do next to get me walking again?") "you just need to get used to the wheelchair, that is the course of the disease". Hold on, I am 21 years old and your telling me I will probably never walk again? No thanks! She refused to put me on Tysabri so I found a doctor who would. I responded incredibly to the medication surprising even my new neurologist who told me I should not be seeing these kinds of results for at least 8 months!
I started walking with a cane and eventually without one! I went from relapsing (and going back to the hospital for a 5 day steroid treatment) once ever month and a half to not having relapsed in 19 months (and counting)! Everyday I tried to push my limit by walking further and further and soon on more uneven surfaces until I could walk dirt trails up and down the desert hills near where I lived. I began to travel to Europe and all over the states and for every location I visited, I sent my neurologist (who had told me to get used to the wheelchair) a postcard showing her just how far I had come. I had also started physical therapy to improve my walking and balance and I later moved from Southern California to Colorado to escape the heat and try to start a new life. My health is still trying to throw obstacles at me but after all I have been through, I know I can overcome these new obstacles despite how hard that may seem to be in the moment of it all. I just recently moved back to Southern California after just 6 months in Colorado because I was lacking a good support system by which I mean, any support system. Though I was only in Colorado for 6 months or so it felt like much longer and I definitely learned a lot! I have a new direction in life now and one of my only hopes is that I can use my experiences with MS to help other people learn and better their lives!
Matt also has his own blog, Matt's MS, where he shares his own experiences living with MS.
Click here to read all of Matt's articles on MultipleSclerosis.net.