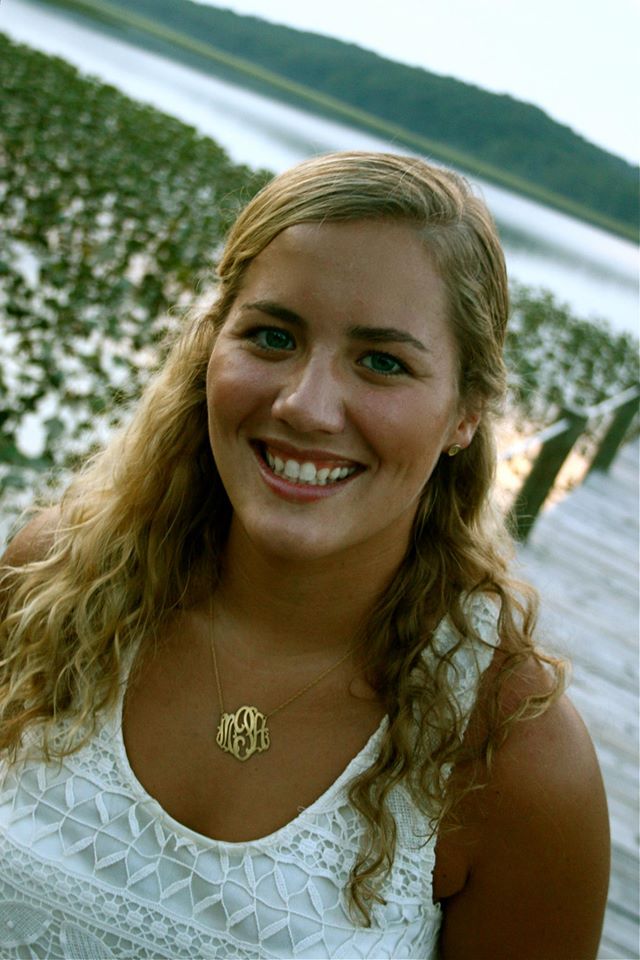 Meghan was previously an advocate on MultipleSclerosis.net.
Meghan is an advocate on MultipleSclerosis.net. Meghan, 23 at the time, was on vacation August of 2013 with her family at Lake Lure when she started complaining to her cousins that she was seeing double. She decided to ignore it and continued to see double mountains and boat docks without telling her parents, a neurologist and a nurse. Growing up in a family of medical practitioners, she knew that it would lead to endless questions and worry everyone on their vacation. Instead, she convinced herself she was just exhausted, overheated, and dehydrated for the week. She told her dad what had been happening when they got home. He performed a few neurological tests in the living room and said, "Megs, you have to come to the office tomorrow." He knew something was wrong, he had a feeling that his daughter was suffering from optic neuritis. The next day she had an MRI, neurological exam, and blood tests. Her dad came home that night and explained the nine plaques on the MRI and tried to best describe what he thought the diagnosis was: Multiple Sclerosis. Six months later, in February 2014, she was officially diagnosed and, after having waited, says it was almost a relief to find out.
Meghan was raised in Fredericksburg, VA with her mom, dad, and older sister. She graduated from Sweet Briar College with degrees in Sociology and Business Management. In August 2013, a few weeks before that vacation to Lake Lure, she accepted a job in Richmond and had signed a year lease with her best friend. She was ready to start her post grad life, in the perfect apartment with her childhood friend, with a new job, in a new city--but all of that came to a halt. She wanted so badly to start her new life in Richmond and fully dive into her new job, but the frequent doctor appointments in Fredericksburg, exhaustion, and stress was holding her back. She was spending more and more time back in Fredericksburg, where she felt most comfortable, and after a few months of splitting time between both places, decided it was best to move home. Thanks to her neurologist dad, nurse mother, dietician sister, and blogs (many of which she found right here at MS.net) she felt that she had all the medical knowledge at her fingertips. What she felt she was lacking, was more of the emotional parts that come along with being diagnosed. She wanted to read about how other young women in their 20s told boys they were dating that they were just diagnosed with a lifelong autoimmune disease and the outcome was unknown. She wanted to know how other young adults dealt with their friends moving on with their future when they felt like their lives were coming to a pause or even going in reverse.
This is why she started her blog Define Normal, writing with hopes to heal and with hopes to help.
Meghan is now a Special Events Coordinator and in her free time enjoys yoga, bike riding, and photography. She looks forward to sharing her journey of figuring out how to balance work, relationships, family, and her MS.
Click here to read all of Meghan's articles on MultipleSclerosis.net.