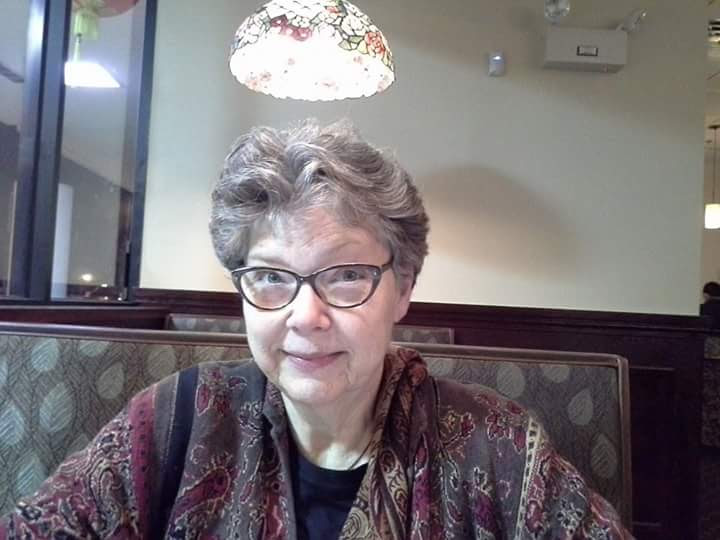 Therry Neilsen-Steinhardt's the name, and I'm a 71 year old Artist, active Presbyterian Adult Sunday School teacher and cat Mom living the dream in Roanoke VA. I had my first MS symptoms in 1978, with urinary symptoms that came and went, and followed me from doctor to doctor for three years until a savvy internist sent me to a neurologist who punctured my spine and informed me that I had a demyelinating disease. I had a fairly benign course for about ten years of optic neuritis, flailing arms, leg cramps, balance issues and L'Hermitte's sign until I had a very serious episode eleven years after my diagnosis that left me without the use of my left leg for about a decade. This was in 1992, before there were any disease modifying therapies. However, instead of folding my tents and slinking away into the night, I went to Andover Newton Theological School in an effort to find out why God was doing this to me.(Cue Randy Newman's Falling In Love: Look! Look that's you there! You there walking with the King. You say what have I done to deserve this? Well, you haven't done a thing.)
I graduated in 2000 and began to use Copaxone and that has made all the difference. I still had a few exacerbations, but with relentless physical therapy and then independent disability appropriate exercise, I have finally settled down and live fairly comfortably with the effects of forty years with the disease. My husband and I travel back and forth for opera and performances of Shakespeare plays, but we live in a neighborhood where we can walk to the movie theater for endless enjoyment of action adventure movies. Our most recent was Arnold Schwarzenegger's performance in Terminator: Dark Fate. Like him, I feel I can always say, "I'll be back."
Click here to read all of Therry's articles on MultipleSclerosis.net.