Multiple Sclerosis Association of America - MSAA
The Multiple Sclerosis Association of America (MSAA) is a national nonprofit organization and leading resource for the entire MS community, improving lives today through vital services and support.
MSAA provides free programs and services, such as: a Helpline with professional consultants; award-winning publications, including MSAA's magazine, The Motivator; MSAA's nationally recognized website (at www.mymsaa.org),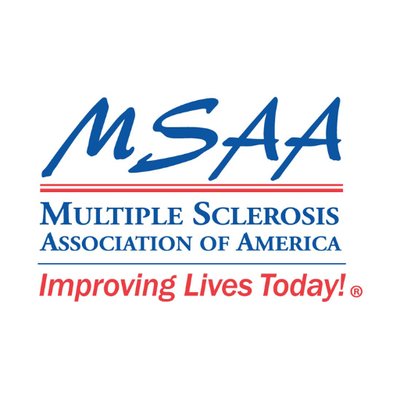 featuring award-winning educational videos and research updates; S.E.A.R.C.H.™ program to assist the MS community with learning about different treatment choices; a mobile phone app, My MS Manager™ (named one of the best multiple sclerosis iPhone & Android apps by Healthline.com); a resource database, My MS Resource Locator; safety and mobility equipment distribution; cooling accessories for heat-sensitive individuals; educational events held across the country; MRI funding; and more.
For additional information, please visit www.mymsaa.org or call (800) 532-7667.