Where to Apply for MS Drug Copay Assistance
Each year, MS patients can apply for copay assistance from a number of resources. Although these programs are needs-based, the income cutoff is very generous. Patients whose income is as high as 400 percent above the Federal Poverty Level will qualify for assistance. See the Federal Poverty Level table below.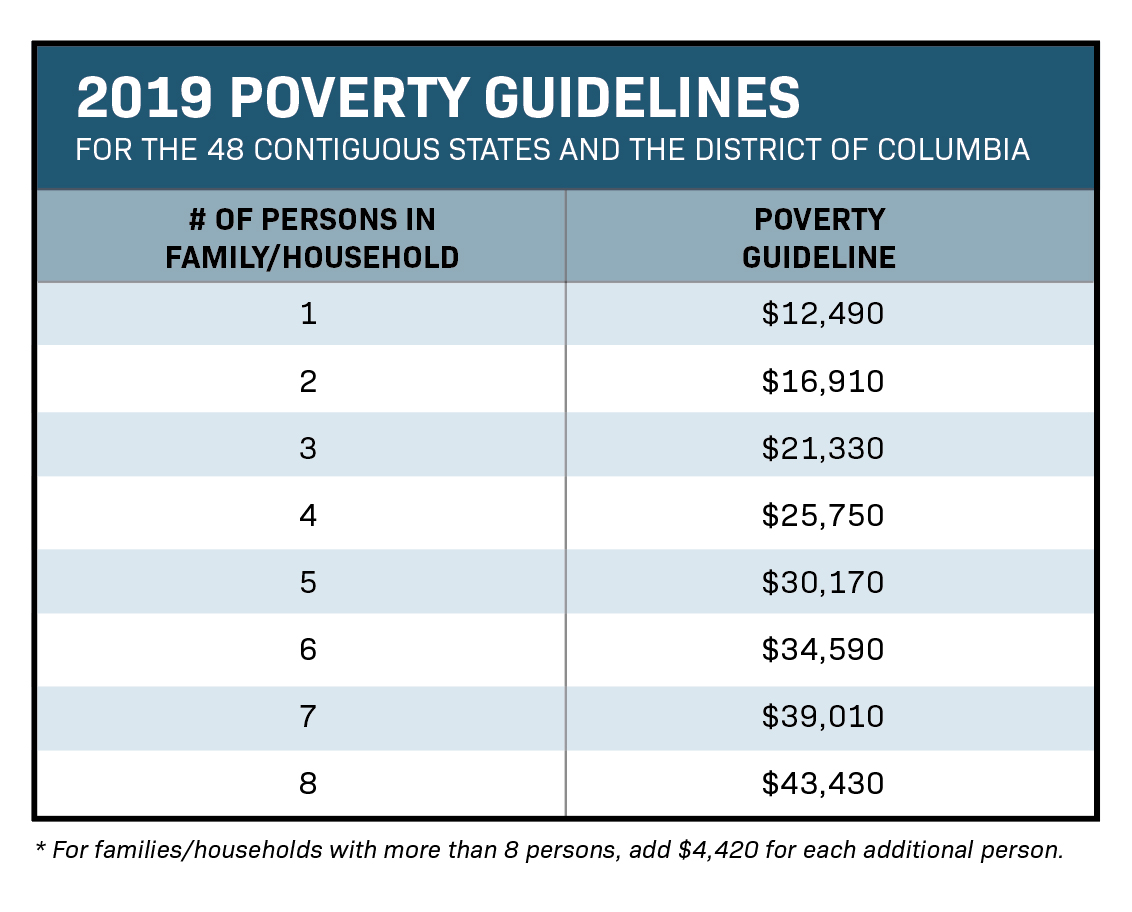 To calculate your eligibility: Take the income level on the chart that matches the size of your household and multiply it by 4.0. For example, if you live in a one-person household then you can make as much as $49,960 and still qualify for assistance.
Most drug companies offer a patient assistance program that will cover all or the majority of MS drugs' high copays. With some exceptions, they will only consider patients with commercial insurance.
Below is contact information for the drug company copay assistance program that manufactures MS DMDs and symptom medications.
Disease-modifying drugs
Avonex, Plegridy, Tecfidera, and Tysabri:
Biogen
1-800-456-2255
www.abovems.com
Botox — for bladder dysfunction and spasticity in upper/lower limbs
Allergan, Inc.
www.botox.com
H.P. Acthar (Repository Corticotropin) — for acute MS exacerbations:
Questcor Pharmaceuticals, Inc.
1-888-435-2284
www.actharmsrelapse.com
*If you don't see your DMD or symptom medication listed, check contact info provided by the National Multiple Sclerosis Society at: www.nationalmssociety.org/Treating-MS/Medications/Financial-Assistance-Programs
Private charities
Several private charities cover copays for those that are insured and those who have only Medicare or Medicaid:
Patient Access Network Foundation (PAN):  1-866-316-7263 *Medicare only
The Assistance Fund: 1-877-245-4412
GoodDays:  877-968-7233
HealthWell Foundation:  800-675-8416  *Medicare only
Patient Advocate Foundation Co-Pay Relief Program: 866-512-3861   *Medicare, Medicaid, Military only
This article represents the opinions, thoughts, and experiences of the author; none of this content has been paid for by any advertiser. The MultipleSclerosis.net team does not recommend or endorse any products or treatments discussed herein. Learn more about how we maintain editorial integrity
here
.

Community Poll
Do you ever have moments where you question your self worth because of your MS?